There are dozens of legendary fashion designers that have made a mark as innovative and influential figures in the industry. One of the most renowned fashion designers that are still highly respected today is Pierre Cardin. Pierre Cardin is not just any ordinary fashion designer, as he is responsible for popularizing avant-garde and Space Age designs in the modern era. Because of his eccentric designs, Cardin has been considered an experimental fashion designer.
While his designs were indeed unique, the Pierre Cardin fashion that he founded in 1950 is known today for offering simple fashion pieces that can match anything and are quite affordable. In addition, Pierre Cardin's name has also appeared not just in fashion pieces but also in pens and keychains as a way to make his name more known. In addition, the brand also has an expanded reach because it is readily available in online stores like ASOS, where you can use an ASOS discount code for reduced prices. To learn more about the fashion designer and his brand, here is a profile for Pierre Cardin.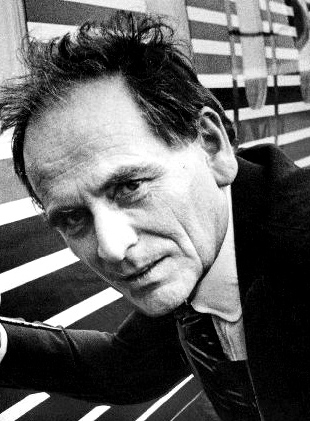 The Beginnings of Pierre Cardin
Pierre Cardin was born Pietro Costante Cardin on July 2, 1922 in San Biagio di Callalta, a commune or municipality in Treviso, Veneto in Italy. Cardin's parents, Allesandro Cardin and Maria Montagner, were successful wine merchants. Unfortunately, the wine business went bankrupt during World War I. In 1924, Cardin and his family left Italy and settled in Saint-Étienne, a city in eastern central France. Although Cardin's father wanted him to be an architect, Cardin had already developed a passion and fondness for dressmaking when he was a child.
In 1945, Pierre Cardin moved to Paris in order to pursue an education in architecture while also working for Jeanne Paquin, a French fashion designer that is known for having innovative and modern designs. After Paquin, Cardin would then work for another renowned fashion designer named Elsa Schiaparelli before being given the position of head atelier for Christian Dior's fashion house in 1947.
Pierre Cardin's Fashion House
Cardin would then open his own fashion house in 1950. One of his first finest works was in 1951 when he launched about 30 costumes for a masquerade ball that was hosted by multi-millionaire art collector Carlos de Beistegui. Then, in 1953, Pierre Cardin released his first haute couture collection of women's clothing, which allowed him to be a member of the Chambre Syndicale, an association of haute couture designers in France.
In 1954, Cardin introduced the "bubble dress," which is a short-skirted dress that is shaped like a bubble and features bias-cutting on its stiffened base. The bubble dress and other popular fashion pieces of the brand can be purchased at a discounted price at ASOS using an ASOS promo code.
Cardin also made his eccentric designs popular in Japan when he visited the country in 1957. Cardin is widely credited as one of the first foreign fashion designers that helped turn Japan into a high fashion market.
When haute couture went out of the trend during the 1970s, Pierre Cardin quickly transitioned to designing ready-to-wear items, like ta new skirt that combines the best elements of the mini and maxi skirts while having a new hemline that has long pom-pom fringes and panels. Because he was no longer designing haute couture pieces, he resigned from the Chambre Syndicale in 1966 and started to showcase his collections and pieces in his own organized venue.
During the 70s, Cardin became known for popularizing the "mod chic" fashion trend. It was also in the 1970s when Cardin became a primary designer for the spacesuits that NASA astronauts wore for space missions. Moreover, he tried on the original spacesuit worn by Neil Armstrong, the first man to set foot on the moon. In addition, Pierre Cardin designed the uniforms for Pakistan International Airlines from 1966 to 1971.
After his stint at Pakistan International Airlines, Pierre Cardin would focus on redesigning the national costume of the Philippines, the Barong Tagalog, in 1971. The Barong Tagalog designed by Cardin is much simpler compared to the traditional look, as he minimized the embroidery and also made it form-fitting instead of the original loose-fit design of the costume. It was reported that the then-President of the Philippines, Ferdinand Marcos, was very fond of Cardin's design.
In 1975, Cardin branched out to the furniture market by opening his first furniture boutique in Rue du Faubourg Saint-Honoré, a street in Paris, France. Then, during the late 70s, Cardin went back to making haute couture collections, which earned him the Cartier Golden Thimble award in 1977, 1979, and 1983. Because of his contributions to the fashion industry, he was assigned to become the UNESCO Goodwill Ambassador in 1991 and a United Nations FAO Goodwill Ambassador in 2009.

The Pierre Cardin Brand
Although the Pierre Cardin brand started as a luxury fashion house during the 1950s, it slowly became a massive fashion business starting in the 1960s, specifically when Cardin introduced cosmetic products and perfumes to the brand. Then, during the late 1980s, the Pierre Cardin brand was licensed to numerous manufacturers, which would then allow the name of the brand to be used on nonadjacent products like keychains, handkerchiefs, cigarettes, and baseball caps.
Although the brand's reputation as a luxury brand was tarnished due to the licensing of Pierre Cardin's name to other manufacturers, it was successful from a business standpoint because it brought plenty of revenue for Cardin's business. Cardin tried to sell the brand in 2011 for about $1 billion, although many analysts stated that the brand might have a much lower value than Cardin's asking price. However, the brand remained under Cardin's ownership until his death on December 29, 2020, at the American Hospital of Paris.
The Pierre Cardin brand was then given to Rodrigo Basilicati-Cardin, who is Pierre Cardin's nephew who was hand-picked to be the fashion designer's successor. Cardin's successor is an engineer and graphic designer, but he was eventually chosen to take over as the brand's CEO in 2018 once his uncle retired from the business. However, Rodrigo Basilicati-Cardin already has experience in managing the Pierre Cardin brand, as he has always been there to work for and help his uncle to run the company since the 1990s. Rodrigo planned to relaunch the brand as a luxury fashion house, much like what it was during the 1950s.