In early 2022, there are already plenty of young brands that deserve the spotlight in their respective industries because of the quality of the products or items they sell and their excellent customer service. One of these brands is Nykaa, which is considered one of the most influential companies in 2022.
If you didn't know, Nykaa is an e-commerce company that was founded in 2012 by Falguni Nayar, who is one of the two self-made female billionaires in India. When Nykaa went public, Nayar became the richest female billionaire in her home country, and it is estimated that her net worth is $6.5 billion.

The success of Nayar is mainly attributed to the popularity of Nykaa, which sells wellness, beauty, and fashion products not only in India but also in different parts of the world. You can easily find Nykaa products on Amazon, where you will be able to use an Amazon promo code KSA to get big discounts on your order. But, to learn more about this brand, here are details about the success of Nykaa.
The Beginnings of Nykaa
Nykaa was founded in April 2012 by the former managing director of the Kotak Mahindra Capital Company, Falguni Nayar. Kotak Mahindra is an Indian financial service and banking company that was founded in 2003 in Mumbai, India, and is regarded as the third-largest private sector bank in India in terms of market capitalization and assets.
The Nykaa brand was launched as an e-commerce portal or online shop that sells wellness and beauty products in India. According to Nayar, the brand's name is derived from the Sanskrit word "nayaka," which means "one in the spotlight" in English. Although the brand was founded in April 2012, the e-commerce portal only became available in November of the same year. Then, the website launched commercially in early 2013.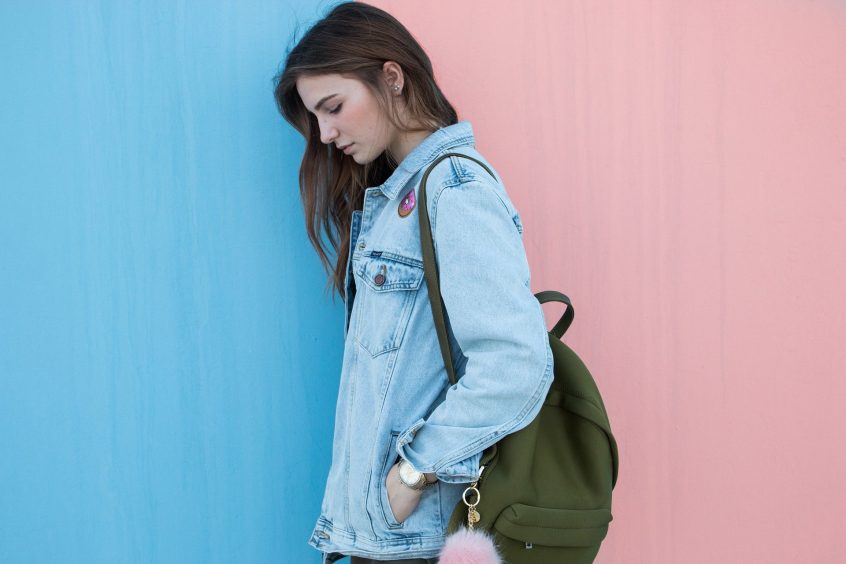 Nykaa's Fundraising
Ever since its founding year, Nykaa has been conducting fundraisers in order to raise money for the brand. One of the biggest fundraisers for Nykaa was in March 2020, when the company was able to raise $13 million, although the majority of the money was from Steadview Capital, a global investment firm headquartered in London. Through the $13 million funding, Nykka became a unicorn startup, which is a term given to young companies that quickly became successful and are valued at over $1 billion. In Nykaa's case, the company was valued at $1.1 billion.
In May 2020, Steadview Capital increased its funding to Nykaa and added $8.8 million more. Besides Steadview Capital, there are also two prominent Indian actresses that gave secondary funding to Nykaa, and these actresses are Katrina Kaif, who invested $270,000 in 2018, and Alia Bhatt, who gave $650,000 in 2020 as an investment to the company. In November 2020, Nykaa also received funding from Fidelity Investments, a financial services corporation based in the US state of Massachusetts, who invested in Nykaa through the secondary sale of shares, which is made possible by an equity investor.
Public Offering
After the gigantic fundraisers, Nykaa would then open its initial public offering or IPO in October 2021. Through the IPO, Nykaa was able to raise $700 million, and its valuation is at $7.4 billion. The Nykaa company was publicly listed on the Bombay Stock Exchange (BSE) and the National Stock Exchange of India (NSE) in November of the same year, and its value was able to increase to 89.2% during its opening day. With the public offering and the fundraisers, Falguni Nayar became the wealthiest self-made female billionaire in India. Interestingly, Nayar only owned a 53.5% stake in the company.
Growth of Nykaa
On March 10, 2014, Nykaa launched a YouTube channel called Nykaa TV, which is used by the brand as a platform to give their customers a spotlight while also providing tips on how to do proper skincare and how to properly apply Nykaa beauty products. Furthermore, the channel also created various campaigns, which include Beauty in Her Story (launched in collaboration with Netflix, a web series called Tinderella, and a Mother's Day film titled Khoj. As of May 2022, Nykaa TV has 1.24 million subscribers on YouTube.
In 2015, Nykaa expanded its business from being just an online-only store to having an omnichannel model, which meant that the brand started selling products through physical stores. It was also in the same year that Nykaa launched its official line of fashion products called Nykaa Design Studio. The line would eventually be renamed Nykaa Fashion. You can buy Nykaa Fashion products on online stores like Amazon. But, don't forget to use an Amazon promo code to reduce the total price of your purchase.
In late 2015, Nykaa announced that they would release a collection of in-house beauty products called Nykaa Cosmetics. The collection would eventually be expanded to different categories, such as Nails, Lips, Eyes, and Face. In 2019, Nykaa released the Wanderlust Bath & Body collection and collaborated with famous Indian designer Masaba Gupta to launch a new beauty line called Masaba by Nykaa.
Then, in October 2020, the brand launched Nykaa Man, which is the first multi-brand e-commerce store that is specifically made to cater to men's grooming products. In the same year, Nykaa also introduced Nykaa PRO, a premium membership program that offers special access to exclusive beauty products for members. The Nykaa PRO program was made available on the Nykaa App. In December 2020, Nykaa opened its first store in Delhi.
In addition to expanding the business by introducing various lines of products, Nykaa has also begun acquiring other businesses since 2019. The first business they acquired was 20Dresses.com, a private women's styling company that Nykaa acquired in May 2019. The next acquisition was in 2021 when they bought Pipa Bella, an Indian fashion jewelry brand. In 2022, Nykaa then acquired an 18.5& stake in Earth Rhythm, an Indian skincare brand that is known for providing smart and safe skincare products for customers.
Despite being a relatively young brand, Nykaa quickly rose from the top through proper funding and by providing high-quality products that made the brand popular in India and other countries around the world. Because of its success, TIME magazine added Nykaa to its list of 100 Most Influential Companies of 2022. With Nykaa steadily rising, we should expect that the brand will become more successful in the near future.