Gift Cards 2022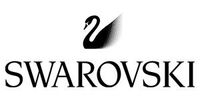 Show details
Hide details
›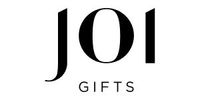 Show details
Hide details
›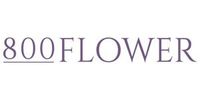 Flat 15% OFF on Everything at Site
800Flower discount code sitewide, including all gifts, bouquets and gift delivery services.
Enjoy the best online gift and flower purchase services on 800flowers!
800Flower promo code is available for all online shoppers from United Arab Emirates!
To activate the offer, click on "Get the Coupon" – you will be referred to the 800Flower UAE website to place your order, then make sure to paste the 800Flower discount coupon in the designated field to apply 15% off to the total amount of your order!
Show details
Hide details
›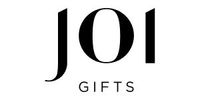 JOI Gifts Promo Code: 10% OFF On full priced items
10% Joi Gifts discount code on all gifts sitewide!
Applies to full price items only. Sale items are excluded from this offer.
The offer is available for all Joi Gifts users in all Arab countries where Joi services are available.
Show details
Hide details
›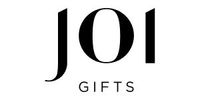 Up to 60% + Extra 10% Discount On Every Purchase
Up to 60% Joi discounts sitewide!
Apply an additional 10% off to your next purchase with an exclusive Joi coupon code!
To activate the offer, you must click on the coupon offer to copy the discount code, then go to Joi gifts online store to shop the available products. Make sure to paste the coupon code in your order summary to deduct 10% of your total order value.
Joi Gifts offer is available to all online shoppers from Saudi Arabia, UAE, Bahrain, Oman, Jordan, Lebanon and Egypt.
Same day orders are delivered between 9:00 AM and 9:00 PM local time in each country or city.
Show details
Hide details
›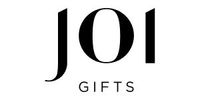 Flat 10% OFF On Sitewide Orders | Gifts, Cake, Flowers & More
Get 10% off your next order from Joi gifts!
Surprise your loved ones with a gift, cakes & gourmet or flowers and save 10% of the order value!
Use Joi Gifts coupon code upon at checkout to apply the discount.
Joi is a great online store for buying and arranging various gifts of accessories, cakes, sweets, flowers and more, in Saudi Arabia, UAE, Bahrain, Oman, Egypt, Jordan and Lebanon.
There are many online payment options available to you using credit cards, Paypal, Apple Pay, or local payment cards such as MADA (Saudi Arabia), and others.
Show details
Hide details
›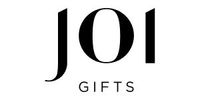 Chocolates Starting From AED 39 + Extra 10% OFF
For sweets and cake lovers, and for those who love to gift them to their loved ones: all curated chocolate boxes starting at AED 39 only!
In addition, apply an additional 10% off by using Joi discount code at checkout!
Delivery takes place between 9:00 and 21:00, but if you want to choose another time for the gift delivery, you can do so by contacting Joi customer service and for an additional fee.
There are fixed fees for delivery services, which you discover in the order summary.
Show details
Hide details
›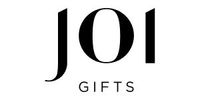 Birthday Gifts Starting From AED 39 + Extra 10% OFF
Do you have someone's birthday coming up? Here are the best birthday gifts, starting at AED 39 only.
Joi Gifts provides gift delivery services in Dubai, Abu Dhabi, Sharjah, Ajman and Al Ain within United Arab Emirates. Delivery takes place daily, from Sunday to Saturday, between 9:00-21:00 for a fixed delivery fee.
Save more money with Almowafir: Apply Joi coupon code upon checkout to apply an additional 10% discount to the total amount of your order!
Send your loved ones the most beautiful birthday gifts: sweets and 3D decorated cakes, luxury chocolate set, flowers and roses, amazing perfumes, luxury accessories and much more!
When the gift is delivered to the desired address, Joi team sends you a delivery confirmation via e-mail or via text message to inform you that the delivery has been completed!
Show details
Hide details
›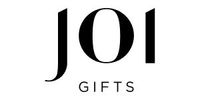 Get Up to 30% OFF & Extra 10% OFF On Cakes, Balloons, Etc.
Amazing gifts at amazing up to 30% lower prices: Gift your loved ones now astonishing gifts via Joi and save money!
Click on the offer now to be taken to the Joi gift and unleash your gifting art by choosing the most attractive occasion gifts!
In addition to discounts, activate the Joi Coupon when you pay on the order and deduct immediately an additional 10% off your cart total value.
This offer is available to customers of Joi gifts in Saudi Arabia, United Arab Emirates, Bahrain, Oman, Lebanon, Egypt and Jordan.
In case your order was not delivered to the requested address in a timely manner, delivery fee will be refunded.
Show details
Hide details
›