Get Massive Savings on Payday Deals for Jun 2023!
Find Cash-Boosting Online Payday Deals…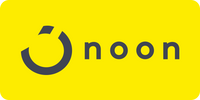 Verified Coupon

1 day left

Last used 10 hours ago
Show details
Hide details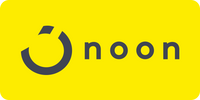 Verified Coupon

1 day left

Last used 10 hours ago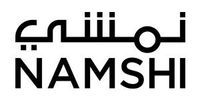 Verified Coupon

1 day left

Last used 10 hours ago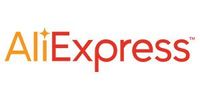 Last used 10 hours ago
Show details
Hide details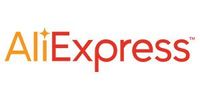 Last used 10 hours ago
Show details
Hide details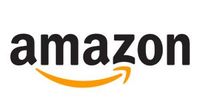 Verified Coupon

3 days left

Last used 10 hours ago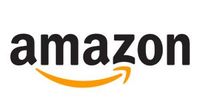 1 day left

Last used 10 hours ago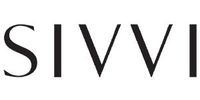 Verified Coupon

1 day left

Last used 10 hours ago


Verified Coupon

Last used 10 hours ago
Show details
Hide details


Verified Coupon

Last used 10 hours ago
Show details
Hide details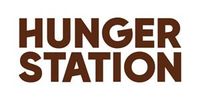 Verified Coupon

Last used 10 hours ago
Show details
Hide details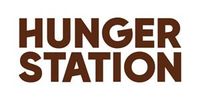 Verified Coupon

Last used 10 hours ago
Show details
Hide details
So you've been browsing some of your favorite online stores and noticed a bunch of great outfits that would look amazing and be perfect for the summer. The trouble is that your cash flow is a bit low until Pay Day! Oh yes, Payday – the best day of the month, it means liquidity and renewed shopping! Did you know that some of the hottest online stores in the GCC have special payment day discounts and super payday deals that will really hike up your Payday Joy!
Of course Almowafir always has your back with bundles of payment day offers, coupons and promo codes too. So let's dig down into the best Payday Sales in the GCC.
Get Excited it's Your Pay Day…
Generally speaking, payment day across our region is spread out between the 25th at the end of each month and up until the 3rd of the beginning of a new month. This means that you will know exactly when your bank account is happy again and can start looking for some supersized payday deals! You'll find that many of the most popular online stores in our region have dedicated end of month payment day offers and payment day discounts that really do make sense and make your bank account sing for longer! Just been paid? Yup, I see that new summer outfit in your future pay day.
5 Ways to Shop Smart During a Payday Sale
Payment day deals can be very tempting but to really get the best out of the slashed time-limited, end of month prices, stick to a few tried and trusted strategies:
Make a List of What you Actually Need
Are your necessities like socks and underwear getting a little worn out? Do you need more work clothes? Maybe you've been dreaming about perking up your Summer wardrobe ? If you need anything, now is the perfect time to buy them. The rule is don't go into an online store with absolutely no idea in mind of what you need. That's a surefire way to waste your money.

Only Buy What You Love
Admit it, we're all guilty of buying something we'd never wear or use, just because it was a good deal. A lot of stores also put items that are out of style on the sales rack. If it's really not your style or doesn't fit you at all, don't buy it! Get what you really love and know you'll enjoy wearing or using.
Make Sure You're in a Good Mood
Never go online shopping when you're hungry, or tired. You might end up taking the emotions out on your wallet. There's a certain rush in buying something, and people tend to use that rush to make themselves feel better. Plan your timing for going online to match your mood – cool, calm and collected is the motto.
Get Best Shipping & Delivery Offers
Make the most out of your payday offers and check if you can get free shipping or expedited delivery, without having to pay extra, or at all. Many of the top online stores will offer great free services if you buy for a minimum amount. Read the blurb before you buy. Almowafir has lots of coupons that can be used to gain free delivery, so do check out the brand page there before you start shopping.
Get Your Gifts at Payday Sales
I always use online payday sales to grab any gifts that may be on the horizon. I make a list of the birthdays or special occasions, family visits or friend invitations that are coming up in the month and make a bulk shop. There are fantastic payment day discounts to be found on perfumes, toys, beauty, fashion, home appliances, kitchenware and much more. Each selection could be perfect for gift giving and the payday offers can go up to 70% or 80% off! That makes for major savings when gifting your loved ones and it is all pretty painless.
Best Payday Deals & Sales
Payday offers online in our region are becoming a BIG DEAL. You won't have to search hard to find online stores with hot payment day discounts. The deals are usually towards the end of the month and offers abound with slashed prices across a whole range of products and store inventories.
Get Excited Namshi Have Payday Deals!
Amongst the most exciting end of month payday sales are found on NAMSHI. The Namshi super emporium and one-stop fashion and beauty shop is perfectly suited to our GCC regional shoppers and is filled with the promise of MEGA DEALS, FLASH SALES, COUPON CODES, Special Product Days and FLAT DISCOUNTS that are up to 70% off!
The payday deals at Namshi touch upon all the brands that you love,for MEN, WOMEN and KIDS. Payday deals mean that you can shop 'til you drop for all the brands you adore such as TopShop, Mango, River Island, Calvin Klein, Puma, M.A.C and many, many more – there are over 800 top brands to choose from.
Start getting excited and get on board the Namshi payday offers train for unmissable deals on must-have products. They make it easy for you to find all the BEST payday deals with banner headlines inviting you to SHOP NOW, or you can search in the SALES Tab, or search for your favorite brand or product and see just how great the payment day discounts really are for each item. Don't forget to load up on your Almowafir payday promo codes too!
There's a NOON Payday Offer with Your Name On it!
Another favorite end of month payday deal bonanza site is NOON. Well would you expect anything less from this major player in our GCC online marketplace.
Noon are super achievers when it comes to payday offers on just about anything and everything. Make your PAYDAY a HAPPY DAY and pop into Noon once your wages hit. You'll get payment day discounts on Groceries, Beauty, Toys & Games, Home & Kitchen, Appliances, Laptops, Mobiles, Electronics, Fashion and Health & Fitness products. That's a wow! The payment day offers are extraordinary and could save you loads. Noon absolutel gives bang for your buck. Take your time when browsing, and it really is worthwhile going in with a prepared list , so that you'll remeber what your priorities are.
It's very easy to get distracted when there are MEGA DEALS of up to 80% off . So let's remember that Noon is amazing for payday deals and take full advantage of the good times!
Make Pay Day Your Bargain Day
Make going online for your bargains over the payday deals time part of your careful planning and budgeting.
The payday offers are more than just fun, they really will save you money. Lots of money.
More and more top online stores are ensuring that end of month payment day discounts are hot and worthwhile. Take a look around and you'll see that most popular sites are now part of the PAYDAY CELEBRATIONS.

Almowafir will always bargain party with you and deliver the BEST in store coupons, promo codes and super discounts. Keep your eyes peeled for loads more information that we'll keep posting on payday offers, so that you will always SHOP SMART.