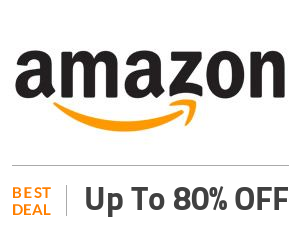 Amazon Online Shopping Get UP TO 70% OFF With Amazon UAE Discount Codes & Deals for 2022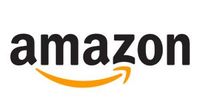 4
Days Left
Show details
Hide details
›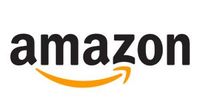 1
Day Left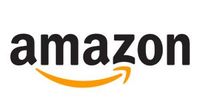 Save Up to 80% on Amazon Today's Deals
Save more money on Amazon UAE: Up to 40% off Home equipment, tools & improvements.
The offer is applicable to Amazon UAE, and is available to every online shopper from UAE only.
Shop all your home gadgets and equipment you need for home improvement, greater comfort solutions and more!
Are you looking for the best DIY equipment and Home tools at the cheapest price? Find all household and electrical appliances for all purposes and uses on amazon.ae.
Amazon UAE provides free delivery service on all eligible products on all orders that meet the minimum spend.
Check out the sellers you buy products from, shipping and delivery services they offer, and their costs!
Show details
Hide details
›
Amazon Best Deals
Amazon Promo Codes & Deals


So, you're looking to buy something from Amazon AE? Well, why not do it with some discounts? You can save 50% on the Amazon Emirates store with coupons and codes that we have prepared for you. Now, you're probably wondering how it all works, but worry, we got you covered.
Amazon AE might have some great offers, but we got some tricks up our sleeve to make them even better. After all, you're here to save money right? Well, we're here to help. We're going to make sure that you get the price down by about 50% – so you might want to pay attention.
We have a how-to section, so if you're in a hurry to figure it all out you can just scroll down and check it out! It's all pretty simple really, if you ever used coupons and codes while browsing rough online stores you should be all set. But even first timers will get everything they need – so let's get this started!
So what kind of offers are we talking about here? Well, we can provide you with discount codes and coupons that will get you down to about 50% of the price on pretty much all categories that you might be interested in. You just use the Amazon Emirates code or coupon, knock down the price as much as possible, and then keep on scrolling through the store!
Now I know that I'm talking about a lot of discounts here, but you really can (and deserve to) get the lowest price possible when hunting for electronics, kitchen/garden supplies – even groceries! Granted, some of the categories are already offering low prices, but come on – we all want some amazon.ae coupons here and there.
Prices can add-up when you're shopping online, especially when there are as many options as there are on Amazon. So chipping off half the price from your purchase is pretty much the way to go if you ask me!
You might be wondering if there are any requirements for these discounts, but I got some good news (well, I have a lot of good news) – there aren't! All shoppers from the UAE are eligible to get the discounts from our codes and coupons.
So as long as you're looking to buy something from Amazon's AE shop – you can use our discounts. There even isn't a minimal amount that you need to spend, just find something you like and get your discount.
So every category is included, everybody in the UAE is eligible, and everyone is getting a discount! We're here to make sure that 2022 is the year of the discount on the Amazon AE website – that's a guarantee!
Just get yourself a discount code or a coupon – use it, save it for later or send it to a friend. As long as someone gets a discount!
Alright, so enough about the codes and the coupons – how can you use them? Well, don't worry, we have a step by step guide for you (and it's easier than you think!)
First thing you have to do is to access the Amazon.ae website and find your favorite store. Again, there are no requirements that you need to fulfill to get started.
Choose your favorite discount/coupon – next thing you need to do is pick the discount code or coupon that suits you best. It's pretty much that simple, just click on the Amazon.ae code and your browser will automatically copy the code.
If you don't need to use the code at this very moment, you can still click on it and save it for later! The important thing is to get the discount code and have it ready whenever you choose to start shopping!
After the code gets copied to your clipboard you will be referred to the Amazon.ae website. Once there, you can just go ahead and start shopping. Just remember, the code has gone to your clipboard, so if you copy something else you won't be able to paste it with one step when you get to the checkout process!
Don't worry though, you can still just copy it again or if you like just paste it somewhere to keep it on hand.
Get all of the items you wish to buy and start putting them in the cart, once you're done you can go ahead and proceed to the checkout part of the purchase. Go ahead and fill out the shipping information just as you would any other time you're shopping on the site.
If the order is eligible for free shipping, make sure to click on the free shipping option, and if there are items from multiple vendors in your cart, try and find the best shipping option for each of them.
Time to enter the coupon or code!
When you continue forward past the shipping information stage, you'll see the order summary on your screen. In this summary, there will be a box in which you can type the code into to apply it to your purchase. The box is usually marked as the Discount Code Box.
You can just go ahead type in the discount there, but in some cases you won't be able to use the code if the items that you'\re buying are already discounted. That sounds like a bummer, but don't worry, that's where the coupons step in!
If this is the case, you can just go back to our page, get the coupon that suits you best, and apply it to your purchase! This way you'll be able to get a 50% discount on items that are already discounted! We told you that we can offer you the absolute best way to save money!
Question 1 : Can I use these coupons/codes for any item or is it limited to certain sales?
Answer 1: The codes and coupons we offer can be used on any item on the Amazon.ae page, though sometimes certain sales will prohibit the use of a code. 
Question 2 : Can I still get a discount even though I can't use the code I found on your page?
Answer 2: Yes, you can still get your discount! What you want to do is go back to the page where you found the code and get a discount coupon instead! Just browse through our offer and get the coupon that suits you best. 
Question 3 : How much of a discount can I get from these coupons/codes?
Answer 3: While the size of the discounts varies, you can expect to find discounts that will save you up to 50%.
Question 4 : Can I save these codes/coupons for later if I don't have the time to shop right now?
Answer 4: Yes, you can copy the discount code or coupon and save it for later use. If you like you can just go ahead and copy the code and paste it somewhere, it will still be valid later on as there's no time limit on it.
Question 5 : Can anyone from the UAE use these discount codes on Amazon.ae?
Answer 5: As long as you're in the UAE, you can go ahead and use our discount codes/coupons on the Amazon.ae website. 
Question 6: Can people outside of the UAE use these discount codes and coupons?
Answer 6: No, the only rule that we do have is that you can use our codes if or when you're in the UAE. So you can send your friends that are outside of the UAE a code or a coupon, but they unfortunately won't be able to use it.
Question 7 : Is there any difference between the codes and the coupons?
Answer 7: Not really! Depending on which one you pick, you should be able to get the same kind of discounts from both the codes and the coupons. One usually works on items that the other one doesn't work on.
Question 8 : Is there a limit or rule on how many items I can have in my cart before checking out?
Answer 8: No, there is no rule or limit.  If you go to the Amazon.ae page from our website the code or coupon (whichever you choose) will automatically apply when you start shopping. You can pick one or multiple items, it's up to you!
Question 9 : Can I send this coupon or code to a friend?
Answer 9: Sure! The codes have no time limit on them and you can just copy them and send them to a friend. As long as they're in the UAE, they'll be able to get the discounts!
Question 10 : Can the codes or coupons be used multiple times?
Answer 10: No, the codes and coupons can only be used once, after that you can just come back to our website and get another one!
Question 11: Can I apply a discount code or coupon after I have already completed a purchase?
Answer 11: No, unfortunately the codes/coupons will work only while you're still shopping, once you go through the checkout phase and pay for the order you can no longer get a discount on it!