Zrafh Coupon Code [currrentmonth] 2023: Save 10% On All Products
Use the Zrafh coupon or discount code to receive a 10% discount on all products from the Zrafh website. The discount is available exclusively through Almowafir's Zrafh discount codes and coupons to online shoppers in Saudi Arabia…. Read more about Zrafh coupons
Still Looking?
Here are some offers you might like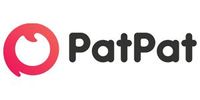 Verified Coupon

2 days left

Last used 10 hours ago


Verified Coupon

Last used 10 hours ago
Zrafh Promo Codes & Deals
Zrafh Coupon Stats
Used today: 1
Total offers: 4
Coupon codes: 4
Best discount: Up To 10% OFF

Zrafh Coupon Code [currrentmonth] 2023: Save 10% On All Products
Use the Zrafh coupon or discount code to receive a 10% discount on all products from the Zrafh website. The discount is available exclusively through Almowafir's Zrafh discount codes and coupons to online shoppers in Saudi Arabia.
Be sure to grab this Zrafh coupon code valid for all baby supplies of various categories at the Zrafh online store. When using the exclusive Zrafh discount code you're eligible for a Zrafh discount of 10 percent on all non-discounted products exclusively through Almowafir!
By using the Zrafh coupon code (Z16) you receive a 10% discount on all baby supply products, except already discounted items. Be sure to copy and then paste the Zrafh discount code into your order summary to pay less!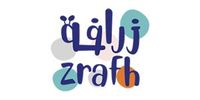 About Zrafh Store
Zrafh's goal is to aid parents with creative and practical items for children. Every child's basic needs are being met with a wide variety of innovative and exciting options at the store.
Zrafh Products
Zrafh is one of the largest online platforms specialized in offering all baby essentials. They have worked with multinational brands such as The Hogapo chair, Bibado bib, Blooming bath, Driba, Feed him bob yam, and others.
To provide the ideal pampering experience for the youngster, many categories are engaged. Bath blossoming bathtubs include four cushion petals for children's assistance. This store is packed with feeding bottles with separate valves for milk powder and water, as well as mixing buttons. Bibs for eating and cleaning the mouth make parents' lives easier. It includes a variety of chairs that provide comprehensive support.
Benefits Of Shopping At Zrafh KSA Online Store
Zrafh online store offers hundreds of newborn basics that aid in the early stages of growth, utilizing only the finest materials and the most renowned worldwide brands available.
All customers may benefit from the exclusive Zrafh coupon codes, which can be obtained only on Almowafir.
As part of Zrafh shop's flexible return and exchange policy, customers have the option of returning items and receiving reimbursements in the event of product damage.
You don't need a credit card or a bank account to buy online and have your purchases delivered to your door with Zrafh store's Cash on Delivery service.
Zrafh Coupon Code [currrentmonth]2023: Valid For All Children's Items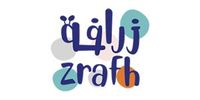 All Zrafh goods from infant supplies can be discounted by 10% with a Zrafh coupon code, effective on all orders from Saudi Arabia – Please remember to paste the Zrafh coupon (Z16) before finalizing your purchase to receive the discounted price.
Z16
Almowafir's Zrafh discount code may be used to get a discount on all baby items, including baby apparel, bottles, bathing supplies, surveillance cameras, baby chairs, and many more!
The exclusive Zrafh coupon code (Z16) can be entered in the order summary to receive a 10% discount on all purchases from the Zrafh KSA online store.
Discover now the best Zrafh coupon and discount codes available to all online shoppers from Saudi Arabia and get an exclusive Zrafh discount code from Almowafir valid for all children's items!
Zrafh KSA May 2023 Coupon Code Worth 10% On All Children Products – Use The Code (Z16)
A Zrafh coupon code provides you with a 10% discount on all non-discounted products on the Zrafh website – Copy the promo code (Z16) and paste it into your order summary to apply the discount and save money!
Redeem the Zrafh discount code to save 10% on all children's clothing, bottles, bibs, baby chairs, bathing supplies, and others on the Zrafh KSA online store.
All online shoppers from the Kingdom of Saudi Arabia are eligible for this exclusive Zrafh coupon code (Z16) with an effective value of 10% off on every purchase from the Zrafh online store – apply the coupon code by pasting it in your purchase summary to receive the discount!
How Do I Use The Zrafh Discount Code May 2023?
Here's how to use this exclusive Zrafh May 2023 KSA coupon code (Z16) to get a discount of up to 10% on all Zrafh fashion products: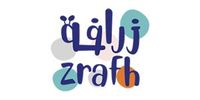 Visit the Almowafir website – or app – then go to the Zrafh store page.
Choose the Zrafh discount code or coupon you want within the offers and discounts available to you.
Click on the code you want, and it'll be copied automatically.
Within three seconds, you'll be referred to the Zrafh web store.
Choose the Zrafh items you want to purchase based on the Zrafh coupon you've chosen. Add some items to your shopping cart – and proceed to checkout.
Paste the previously copied Zrafh discount code (Z16) in your order's summary section. The label under the box where you should paste the code says "Send".
And there you go! You've just made the first step in purchasing the needed baby products with the help of Almowafir – with 10% off on the Zrafh price!
Discount Codes And Exclusive Deals Offered By Similar Online Stores Via Almowafir:
Zrafh KSA May 2023 Coupon Code: FAQs
What's the best discount code offered by Zrafh KSA?
The best Zrafh discount code is (Z16), which provides a 10% discount on all children's items from any category on the Zrafh web store. It's valid for use by all shoppers from Saudi Arabia and it applies to all non-discounted products. Simply copy and paste the code (Z16) when checking out to apply the discount and save money!
Does the Zrafh store accept cash-on-delivery?
Yes, Zrafh KSA online store provides a cash-on-delivery payment method.
What is the return policy at the Zrafh online store?
Within three days of receiving the order, you are permitted to return the goods for any reason, given that the product is unused, unopened, and still enclosed within its original packing.