February is already here so this means the end of winter is approaching and Noon winter sales are in full speed.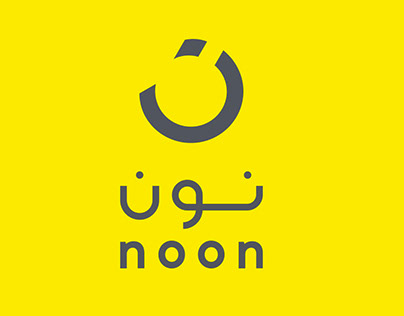 If you waited till now to stock up on your favorite fashion and beauty brands, now is the time to shop at Noon and enjoy the best offers in Dubai and the UAE. Buy now top brands at super low prices.
Each category (beauty, fashion, accessories, electronics) has a clearance room and best sellers with great offers.
Who doesn't like a dose of retail therapy with some awesome savings?
With Noon winter sales, you can make your wardrobe refresh plans super simple with amazing deals on top fashion brands like Nike, Adidas, Converse, Brave Soul and Lacoste. All the winter accessories (jackets, boots, shoes, hoodies, sweaters, winter clothing) all have 40 to 80% off. To leverage these discounts further more , get the best noon coupon code for the UAE at Almowafir.
Clearance deals
Clearance deals are available for Men's and Women's fashion, Appliances, Sports & outdoors but also Mobile (including brands such as Apple, Samsung, Huawei, One Plus), laptops and accessories. In addition, Noon offers price crash deals every day for toys, baby products, kitchen accessories.
What is Noon?
Noon started as a leading e-commerce platform for all consumers in Dubai, the UAE, Abu Dhabi and Egypt and evolved into a digital ecosystem of products and services:
noon.com
The region's leading e-commerce platform and digital marketplace, offering top brands across multiple categories with top notch service, delivering to customers in the Kingdom of Saudi Arabia, Dubai, the United Arab Emirates, and Egypt. Now is the time to enjoy noon winter sales and grab all the products you have been waiting to buy.
Noon shopping app
With the largest online selection of leading brands in categories such as electronics, fashion, health & beauty, fragrances, grocery, baby products and homeware, noon app for your iPad is the one stop shopping destination for all your needs.
noon Grocery
noon's grocery platform delivers everything you need, from fresh fruits and vegetables to kitchen and household items, and more, at the best prices in Saudi Arabia and the UAE.
NowNow
This is an On-demand platform giving customers immediate access to stores and services in their local neighborhood and delivery within minutes of ordering. You want it now? Get it NowNow.
NowNow offers services through a dedicated mobile application (available for both App Store and Google Play) allowing users to order all sorts of groceries, medicines, pet supplies, and also fresh meat from its partner stores.
Noon has partnered with a range of supermarkets, pharmacies, pet stores, and butchery shops to offer these daily groceries and other essentials on NowNow.
Noon pay
Noon pay is a digital payment platform providing a safe and convenient way to pay. Create an account instantly by linking your card and use it to top-up Salik and mobile balance (local & international), pay bills, shop online as well as in-store and much more.
All of this while earning great cashback rewards
What is Noon express?
When you see the noon express label on a specific item, it means that the item is stored, packaged, and also dispatched by noon.
The advantages of noon express
Instant shipping – items are stored in noon's warehouse, which means faster picking and instant shipping
Faster delivery – Noon picks the item off the shelf, packs it and delivers it straight to you
Always in stock – Noon always makes sure the products are available on the shelf
Great deals – look for the noon express symbol on items so you never miss a deal again
So is Noon the most popular website in UAE for online sales?
Originally launched in Riyadh, the platform was brought to life by Mohamed Alabbar four years ago in a joint venture with Saudi Arabia's Public Investment Fund (PIF) and a group of prominent Gulf investors, with an initial capital outlay of $1bn.
Noon has risen to become one of the most popular online shopping sites in Dubai and the UAE. Noon.com sells everything, from electronics, to makeup and clothes. It is the only truly cross-country and homegrown online marketplace in the Middle East, and has above 15.5 million visits per month, mainly from the UAE, Saudi Arabia and Egypt.
The Middle East is a fast growing hub for online businesses. From Gucci, Versace, LV, and other designer wear, to SUVs and Super luxurious Cars such as Lamborghini, Bugatti or Ferrari, everything is now just a click away to be next to your doorstep.
The region has all the right ingredients for a successful ecommerce industry. The population is large and youthful, with 411 million people 28% of whom are aged between 15 and 29. The combined GDP of countries in the Middle East is on a par with Germany – the fourth largest economy in the world. Internet use took off in the mid-2000s, largely driven by smartphones and social media.
With a wealthy population and high internet usage, ecommerce should be very well established in this region. However, the share of online retail as a percentage of total retail sales in the Middle East stands at a bit more than 2%. Even in the wealthiest countries of the Gulf Cooperation Council (GCC), ecommerce sales are only 3% of total retail. For comparison, ecommerce in the US reached 2% of total retail sales way back in 2004 and now stands at around 14%.
But rapid growth is forecast in the Middle East. Ecommerce sales are expected to increase by more than 11% each year. Perhaps the most interesting aspect of ecommerce in this part of the world is the high proportion of cross-border shopping. It is estimated that 66% of online shoppers in the Middle East have bought from businesses outside their country. That could be a big opportunity for sellers and buyers around the world.
Noon future plans
Founder of e-commerce venture Noon, Mohamed Alabbar, has revealed ambitions to invest a further $2 billion in the digital marketplace over the next three years in order to reach a goal of delivery to customers within 15-20 minutes.
The company plans to continue empowering the local and regional ecommerce ecosystem with services that are always available, relevant to users, and easy to access.
User friendly interface
Noon provides the relevant searches that help find the exact product more efficiently. Noon's user interface is flawless and easy to understand and one can quickly get used to it.
Behind the user interface of Noon.com, there are many teams (logistics, support, and operations) working to bring every request to life in real time when customers browse the platform and order a product.
Always here to help
The experienced team at Noon is always here to help along the purchase process in all the different categories. If you still have an issue, connect with us through our help center or email support.