A portable stove is a cooking stove designed to be portable and lightweight and to be used in picnicking, backpacking, or other use outdoors where you need a transportable means of cooking or heating. The beauty of such a stove is that you get to enjoy the outdoors while still staying comfortable.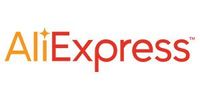 Verified Coupon

Last used 10 hours ago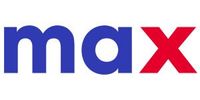 Verified Coupon

1 day left

Last used 10 hours ago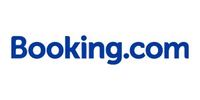 Last used 10 hours ago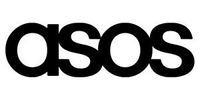 Verified Coupon

1 day left

Last used 10 hours ago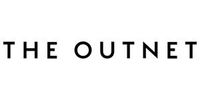 1 day left

Last used 10 hours ago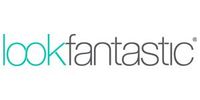 1 day left

Last used 10 hours ago
Since the invention of the portable stove in the 19th century, manufacturers have developed a wide variety of models. Portable stoves can be broken down into several broad categories based on the type of fuel used and stove design: unpressurized stoves that use solid or liquid fuel placed in the burner before ignition; stoves that use a volatile liquid fuel in a pressurized burner; bottled gas stoves; and gravity-fed "spirit" stoves.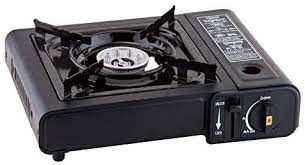 Week-end getaways
Camping is a popular weekend pastime for many in the United Arab Emirates, with plenty of beautiful locations a natural draw. But, before going on a weekend getaway with family and friends, make a check list of all the essentials you may need, and make sure that all the camping equipment meets safety standards.
Tents should be made from non-flammable and non-absorbent materials and allow proper ventilation. They should be set up far away from cooking stations and be a safe distance from fuel depots, fuel storage tanks, generators and electricity poles.
Health and safety instructions relating to fire, grilling, and heating operations:
Firewood must be stored away from the tent by a minimum of 15 feet in normal situations.
All stoves must be in a safe location compared to the tent; the wind direction should be towards the fireplace and not the tent, and the burner should be surrounded by a barrier, such as sand or stone.
Do not leave burning coal unattended at night as it can cause a fire hazard.
What are the top 10 Best Portable Butane Gas Stoves of 2022?
#1 Iwatani 35FW Butane Stove.
#2 Martin Outdoor Heavy Duty Portable Butane Stove Burner CSA 8000 BTU.
#3 GasOne GS-8300 – Camp Stove Compact Butane Stove with Carrying Case.
#4 Gas ONE GS-1000 7,650 BTU Portable Butane Gas Stove.
#5 Chef-Master 90235 Butane Countertop Range / Stove.
You can buy Gas Stoves for Outdoor and Home uses online now on Carrefour UAE.
You can shop from a large selection of Home & Garden appliances and get free delivery throughout the UAE. If you miss the delivery, do not worry, simply get in touch with Carrefour customer service and schedule a convenient time for you.
What are the main features I should be looking for in portable gas stoves?
The reviews indicate that shoppers are mostly looking at 4 main features when selecting an easy to use portable gas stove:
cooking ability,
clean up,
transportability,
and power.
Fuel and fuel container
Because propane has a higher heat output, this fuel is slightly more efficient than butane when it burns. It's not a significant difference due to the relatively low temperature of a camping gas stove, but propane is the more energy-efficient fuel compared to butane.
Most stove models on the market today make use of a standard bottle of fuel but a few brands of the portable gas stove require a customized fuel container that will only fit that particular brand. Unless you have easy access to the custom containers, going with a stove that uses a standard fuel container would be more convenient.
Understanding what your needs are
Choosing the right gas stove means deciding what you need exactly, how often you will use the device, and how much food you will prepare at a time. (this will allow you to choose between one burner or several burners if you have a family).
Once you have good idea of what you want, it will be a simple task to focus on makes and models that meet your needs.
Check out this quick list of favorites
Best camping gas stove for power, portability & value: Camp Chef Everest 2x
Best two-burner camping stove: Coleman Classic
Best one-burner camping stove: Gas ONE GS-1000
Durable camping stove with excellent heat control: GSI Selkirk 540
Best heavy-duty camping stove: Camp Chef Explorer Two-Burner
Compact & efficient all-in-one cooking system: Jetboil Genesis Basecamp System
Durable camping stove with a large cooking area: Eureka Ignite Plus
Affordable camping stove: Coleman Triton
Best wood-burning camping stove: Solo Stove Campfire
Compact & stylish camping stove: Primus Tupike
What are the brands available at Carrefour UAE?
IBELL, NIKKAI, TOMSHOO are some of the brands available at Carrefour and prices range from 35 AED up to 188 AED.
You can pay for your order through most of the major credit cards (Visa and MasterCard) as well as Cash on Delivery. You can also choose an Easy Payment Plan – Buy Now, Pay Later at Carrefour UAE.
For any questions regarding your purchase, you can also contact our customer care through phone or whatsapp.
Please note that the prices online are the same as the prices in store and in most case cheaper than in stores (thanks to deals, promotions and coupon codes).
Before purchasing a portable gas stove at Carrefour at the best price , browse Almowafir's online coupon web site and download the Carrefour code.
Once you have that code, search through the different categories available on the website and choose the gas stove that meets your desired criteria and budget. Once you reach the checkout, please apply the Carrefour code you have copied from Almowafir and you will pay the best price possible.
Are portable gas stoves safe to use indoors?
Yes. Single burner butane stoves are used all the time in demonstration cooking, hotel brunch omelet stations and table side service carts. They should not be used in small rooms with poor circulation because they do create carbon monoxide.
The leading names in the Emirati market include Bosch, LG, Whirlpool, and Siemens.
Whoever you are and where you are, there is a portable gas stove that can meet your needs.