The joys of parenthood include shopping for kids clothing every season to keep up with your kids' growth.
Whether you have boys or girls, teens, toddlers or babies, you need to make sure you have clothing, school uniforms, dresses, accessories for everyday life and special occasions.
Switching to online shopping
Like most countries in the world, since the beginning of the pandemic, Saudi Arabia consumers have switched to online shopping for all their fashion needs. This is made possible by all the online shopping sites in the KSA that offer a wide range of payment options including the ever popular cash on delivery.
KSA is well-positioned to take advantage of this e-commerce trend by developing a strong domestic market and, with the right policies, becoming a powerhouse in the Gulf region.
In addition, e-commerce in KSA has grown rapidly as the Kingdom is on path to realize Vision 2030, a comprehensive plan aimed at transitioning the country to a knowledge-based economy.
Kids clothing-the main websites
The main platforms to shop online for adorable, play-proof and durable clothing in Saudi Arabia are:
Namshi
Sivvi
Aliexpress
Shein
Noon
Amazon
Before shopping for kids on Namshi, we highly recommend checking the Namshi discount code for the KSA available at Almowafir.
Noon is also extremely popular in the KSA (even more than Amazon) and this is mostly because Noon has a huge selection of products and excellent delivery times. Again, if you need to purchase clothes from Noon (or any other item), check out the the Noon coupon for Saudi Arabia at Almowafir.
Kids brands at Namshi
Here are a few of the brands available at Namshi
Fila
Florsheim
Nike
Gap
Guess
Happy Socks
Kipling
Lacoste
Navigating the Namshi website
The kids clothing collection carries thousands of products in store for every age, making it easy to shop kids' fashion online.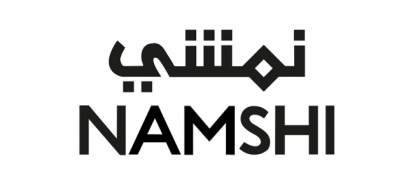 Under the kids area of the website, there are several sub-sections to choose from:
Clothing (dresses, skirts, jeans, t-shirts, pants, swimming suits etc)
Shoes
Accessories
Home & Lifestyle
Bags
Toys
There are also countless search options: by price, size, material, age, new addition, styles, special offers etc
Another interesting subsection of the Namshi web site is the Sale Area. There you can choose what kind of items you would like to view: New In, This week's Hottest deals. In addition to items on sale, Namshi also rewards customers and first time customers with specific coupons. As usual, there is a coupon also for a first order.
The gifts tab offers you the possibility to pick a gift (mostly toys). In the gifts area, you will be able to choose between different items and according to your budget.
Namshi.com
Namshi.com is an online shopping destination for women, men and kids in the Middle East. Founded in 2011, it grew to house an offering of over 1200 brands. The Namshi site offers a huge array of brands such as sports giants Nike and Adidas and professional beauty leaders MAC Cosmetics and L'Oréal Paris.
The platform offers same day delivery in Dubai, Sharjah and Abu Dhabi. You can return or exchange your items via Namshi's courier who will come within two days of you notifying the company.
The differences between Noon and Namshi
While Noon is an horizontal e-commerce platform with offerings across multiple categories (including groceries), Namshi is a vertical platform, focusing mostly on premium fashion.
Noon is a gigantic online marketplace and is the Middle East's version of Amazon. It has a huge selection of clothing, with big brands such as Nike, Tommy Hilfiger and Adidas, and offers appliances, beauty products, toys and baby items, sports equipment and even electronics from Apple, Sony, Bose and more. It'll even take care of your groceries if you wish so.
Numbers
Noon.com offers over 5 million items, whereas Namshi, a market leader in apparel across the Gulf, has ~100,000 items. In comparison, Amazon in the United States has 350 million and Japanese market leader Rakuten has 250 million.
Noon.com
noon.com is a digital marketplace, offering incredible value across a huge range of categories coupled with world-class service and delivery to customers in the Kingdom of Saudi Arabia, United Arab Emirates, and Egypt.
Navigating the Noon website
Customers can shop for quality girls' fashion, boys' fashion, baby products (clothing, shoes and accessories, bathing & baby care) or shop by brand or collection. Noon also has specific categories dedicated to toys, tricycles & scooters and outdoor play. They have a huge choice of clothing and accessories for children of all ages (including newborns).
The right side menu allows you also to quickly jump from one category to the other.
What are the main considerations when choosing children's clothing?
Comfortable and flexible fabric, openings and fastenings, fit and ease, adjustable waistbands, trimmings are all major considerations when choosing clothes for your child.
You should also be realistic about what occasions and weather you're shopping for.
Make sure you browse through the product reviews or even the most popular categories to make sure you select the most appropriate pieces of clothing.
Kids are difficult customers and have high expectations. Let them help choose their own clothes and allow them to develop their sense of style.
Once they grow up, teens (both boys and girls) like to be very involved in their clothing choices so make sure you also take their advice into consideration.
Don't forget to make your shopping fun and exciting for the whole family.
Clothing essentials variations
Your child's essentials vary depending on their age and how busy your family is. It is obvious that babies and newborns need to be changed frequently and therefore need the largest number of outfits. Toddlers for instance, also need a large number of outfits but they, need more variety than quantity. School-age kids will need school uniforms (in many cases) and spend a lot of time outdoors.Therefore they are likely to need jackets, sneakers, and even hats!