Not all of us can afford to purchase fashion pieces from luxury brands every time, so we would often buy from other brands that offer high-quality fashion pieces at an affordable price. One of the best affordable retailers right now is Mango, a Spanish clothing manufacturing company that was founded in Barcelona, Spain, in 1984. Mango has been producing and selling high-quality clothes and accessories for men and women for many years, so it is not surprising anymore how popular the brand is today.
Because of the popularity of Mango, the brand was able to quickly expand to other countries, including the UAE or the United Arab Emirates. In the UAE, Mango has a dedicated online store, as well as several shops that carry their brand like Namshi, where you can use a Namshi discount code. So, getting a fashion piece from the brand in the country is relatively easy. If you are living or staying in the UAE, here are the best women's fashion pieces that you should get from Mango.

Knitted Cropped Top
In the UAE, one of the fashion trends that are quite popular is knitted clothing, and a popular Mango item that goes well with this fashion trend is the Knitted cropped top, which features cable knit fabric with a speckled print design. The Knitted cropped top has a straight fit and cropped design that is perfect for slimmer body profiles. The thin straps of the cropped top are soft, so it wouldn't be uncomfortable while they are resting on your shoulders.
Cable Knit Skirt
A perfect pair for the Knitted crop top is the Cable knit skirt, which also features cable knit fabric and a speckled print design that allows it to match well with the Knitted crop top. The Cable knit skirt has side ruffles for extra flair. In addition, the Committee series, where both the Knitted cropped top and Cable knit skirt belong, uses sustainable fibers and processes, so they are suitable for those that want to wear environmentally friendly fashion pieces.
Cut-Out Back Dress
If you are looking for a great dress for the warm weather of the UAE, then you should check out the Cut-out back dress, which has an open back for comfort and is made from fine-knit fabric for softness and flexibility. The Cut-out back dress has wide straps and a straight-fit design for a classic look. But, it is in mini size, so the short skirt of the dress may now be suitable for some people.
Lurex Knit Dress
For those that find the length of the Cut-out back dress to be too short, they should just choose the Lurex knit dress instead. The Lurex knit dress features a longer design and thin straps for added comfort. Moreover, there is also a side slit at the bottom of the dress so that you can still move around freely while wearing it. The dress is made from Lurex fabric, which is a metallic material that gives shine and elegance to the fashion piece. What's also nice about the Lurex knit dress is that it is available in plus sizes.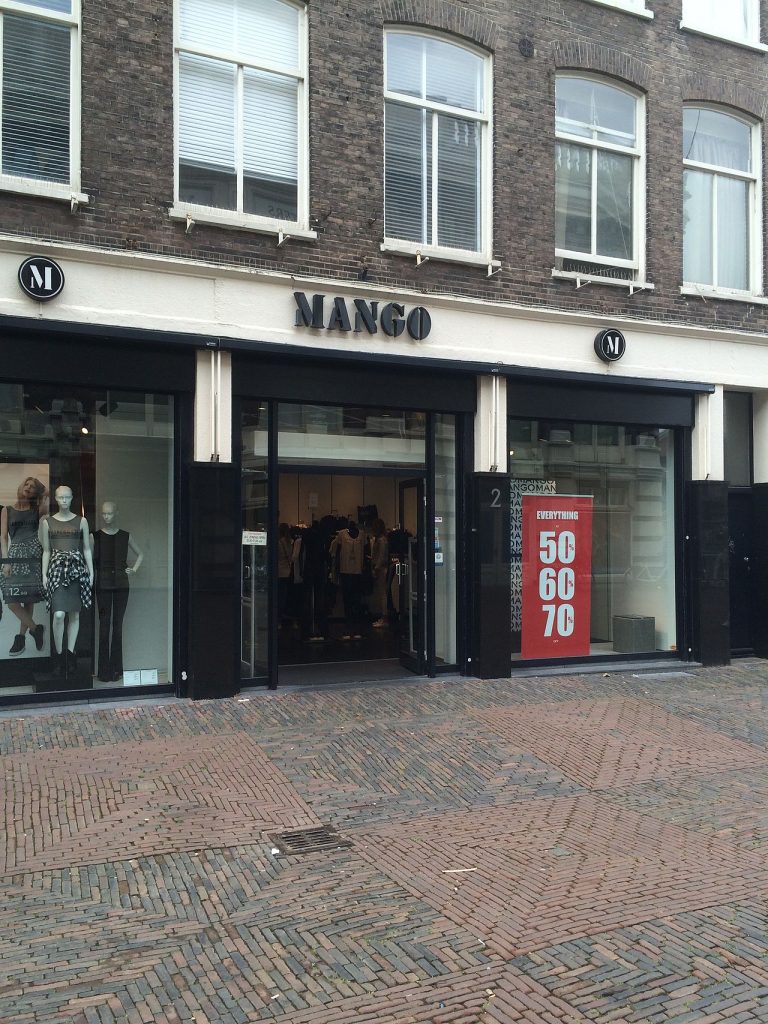 Openwork Detail Knit Cardigan
One of the most sophisticated pieces that you can buy in Mango UAE is the Openwork detail knit cardigan, which features an openwork sleeve that has intricate designs and patterns that are both stylistic because of their looks and functional since it provides breathability. The knit cardigan is made from thick cotton fabric that has embroidered details and a cable knit finish for a layered look. To close the cardigan, it has buttons at the front that also has patterns for an added flair to the fashion piece. Redeem a Namshi promo code to get a discount on the Openwork detail knit cardigan and other great fashion pieces from Mango.
Cut-Out Back Jumpsuit
Besides knitted clothing, another popular fashion trend in the UAE is the jumpsuit, so Mango already offers plenty of jumpsuits for their customers to check out and purchase. One of the most popular jumpsuits in the Mango catalog is the Cut-out back jumpsuit, which has a wide back for breathability and comfort and a flowy fabric material so that it would remain flexible and form-fitting for the wearer. The Cut-out back jumpsuit has a cropped design that is perfect for high heels or high-top shoes, and it also has thin straps so that it would remain comfortable even after hours of wear.
Flowy Belt Jumpsuit
If you think that the Cut-out black jumpsuit is too simple for your tastes, then you should take a look at the flowy belt jumpsuit, which has a floral pattern all throughout the piece. Much like the Cut-out back jumpsuit, the Flowy belt jumpsuit has a flowy fabric that follows your movements, but the fabric is also texture to give it a layered feel and appearance. This jumpsuit also has a removable belt that you can attach if you want its waist to be tighter and more form-fitting.
Denim Jumpsuit Short
If you want a shorter bottom for your jumpsuit, the Denim jumpsuit short would be the most suitable fashion piece for you. The Denim jumpsuit short features a light denim fabric that is perfect for almost all seasons, and it also has a short sleeve with turnover for a less revealing design compared to the other jumpsuits on this list. This jumpsuit short also has an adjustable belt so that you can customize its waist, as well as two patch pockets at the front to store accessories and other small items.
So, these are just some of the best Mango fashion pieces for women that you can get in the UAE. As we have mentioned before, getting these fashion pieces is relatively easy today, as you can just search for an online shop that carries the Mango brand, and you will already have a convenient time finding the pieces we have listed in this article. Check out reviews for each fashion piece to know if they have a great fit.