If you live in the KSA and in Jeddah more precisely and you are looking for the best deals to travel from Jeddah to Manila, read further as we have heaps of information and flight deals for you.
Online platforms
One of the best ways to browse the web for the best flight tickets to travel from Jeddah to Manila is to use platforms such as Skyscanner, Kayak, Expedia, Travelocity etc. (especially for last minute flight deals)
You can search for flights by using search filters and find the cheapest fare through them.
These search engines will search simultaneously hundreds of websites including those of the airlines themselves and will give you the best routes and the best deals.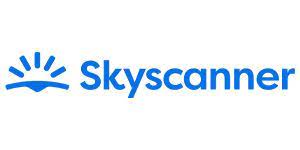 Usually non stop Manila flights will be a bit more expensive that flights with one or two stops but it is worth sometimes spending a bit more on air fares and get to Manila.
If your itinerary is a bit more flexible, then consider booking a one-way ticket. Increased flexibility is the main benefit when it comes to buying a one way flight from Riyadh to Manila, Philippines. However, booking a round trip flight can be a simpler process.
You can save big on flights if you mix and match your airlines.
Booking a flight from Jeddah to Manila through Skyscanner KSA
Once you have selected the flight from Jeddah to Manila that matches your budget and your dates, go and visit Almowafir, the most up to date platform for online coupons in Saudi Arabia. Grab your Skyscanner KSA coupon code at Almowafir and use it to get the lowest price for your trip.
Skyscanner KSA allows you to book flights from top airlines and from budget airlines (or a combination of both) that fly from Jeddah to Manila.
High season is considered to be January, November and December. The cheapest month to fly to the Philippines is October.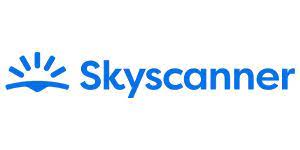 Popular airlines flying to Manilla Ninoy Aquino International Airport
Here are some of the top airlines flying to Manila Airport
Philippine airlines (this is the national carrier)
Etihad airways
Oman Air
Malaysia Airlines
Kuwait Airways
SAUDIA (the national carrier in Saudi Arabia)
Air Asia
Emirates
Gulf air
Singapore Airlines
Which airlines fly direct from Jeddah to Manila ?
Saudia (the national carrier in Saudi Arabia) offers direct flights to Manila and the flight time between Jeddah and Manila is 10h 30m
Flying from Riyadh to Manila
Most of the flights by major airlines leaving Riyadh on the Manila route arrive at Ninoy Aquino International Airport.
With Saudia, you can reach Manila in 8 hours 55 minutes, Lufthansa and Turkish Airlines will take you there in 9 hours and 10 minutes. Last but not least, Philippine Airlines and Air India will reach Manila in 9 hours and 25 minutes.
The flight distance from Riyadh to Manila, Philippines is 7,773 kilometers (4,830 miles).
Hotels in Manila
Popular cheap hotels in Manila include Hotel Kimberly Manila, City Garden Suites, and Red Planet Manila Mabini and popular luxury hotels in Manila include New Coast Hotel Manila, Sofitel Philippine Plaza Manila, and Diamond Hotel Philippines
International Airports
The nearest airport to Jeddah is King Abdulaziz International Airport with IATA code JED and the nearest airport to Riyadh is King Khalid International Airport (35 kms away from Riyadh) and its IATA code is RUH.
In the Philippines the nearest airport to Manila is Ninoy Aquino International Airport with IATA code MNL.
How long does it take to fly to Manila and what are the prices in April 2022 ?
Here are some examples of air fares but bear in mind that these air fares may not be available at the time you try and book.
From Riyadh
1 stop flights available
· 12h 5m+
from US$873
---
From Dammam
1 stop flights available
· 11h 35m+
from US$862
---
From Jeddah
1 stop flights available
· 13h 5m+
from US$901
---
From Abha
1 stop flights available
· 16h 50m+
from US$1,384
---
From Medina
1 stop flights available
· 13h 0m+
from US$884
Strict entry requirements
Unvaccinated travelers are not allowed to enter the Philippines. Travelers who are not fully vaccinated will be subject to quarantine in a government facility until the release of a negative PCR test taken on the fifth day, followed by home quarantine until the 14th day.
How far in advance should I book tickets from Riyadh/ Saudi Arabia to Manila/Philippines
The price of a Riyadh to Manila flight ticket varies.
We have found that if you book tickets 60 to 90 days in advance or even more than 90 days in advance, then you will get a much better price than if you book flights 1 month in advance.
The cheapest day to fly from Riyadh to Manila, Philippines is Tuesday.
How many flights are there a week from Jeddah to Manila Ninoy Aquino?
Emirates provides 30 monthly flights between Jeddah (JED) and Manila (MNL) and Qatar Airways as well as Gulf Air offer 60 monthly flights respectively.
Saudi Arabian Airlines- the only carrier providing direct flights- offers 4 weekly direct flights from Jeddah to Manila.
In average, there are 2 daily flights on this route.
Last minute flight deals from Jeddah to Manila
Last minute flights to Manila are available through a combination of airlines such as Scoot and Gulf Air, Scoot and Cebu Pacific and Singapore Airlines with the lowest fares starting at 615 pounds.
Main attractions worth seeing in Manila
Intramuros.
Fort Santiago.
Baluarte de San Diego.
Rizal Park.
National Museum Complex
Binondo.
Binondo Church.
Quiapo Church.
Jeepney.
Now that you have all this information, do your own research online and find the cheapest airfares. BUT before paying for your trip (airline ticket or hotel room) , make sure you get the best Booking codes in the KSA through Almowafir (it is usually an alphanumeric code that needs to be inserted while doing the purchase process online).