How to Prevent CoronaVirus
Let's learn about CoronaVirus and ways to prevent it. CoronaVirus (aka COVID-19) started in China, the epicenter of the outbreak and then rapidly then spread to all parts of the world, making coronavirus the fastest spreading virus in the world. The spread of coronavirus was rapid, as it spread to nearly 60 countries around the world within a short time – the worst cases of which have been in Italy, followed by Spain, France and Germany. So what is the coronavirus & why is there such panic and intense fear of it in the world today? What are the symptoms of CoronoaVirus? What are the causes of CoronaVirus? Is there a vaccine for CoronaVirus? What are the ways to prevent CoronaVirus? All these questions have left the world in great fear and confusion.
Learn about CoronaVirus health care and prevention products: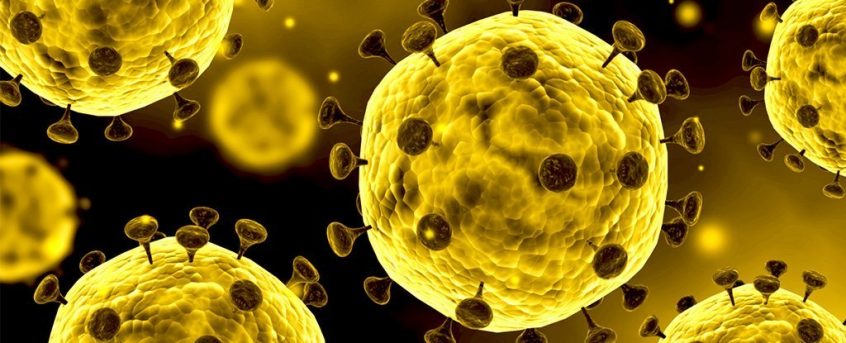 Which are the best stores for Corona healthcare, hygiene, food delivery and entertainment?
Here are the best stores for what you need til CoronaVirus is over! Almowafir brings you the most important stores for health care products, personal hygiene products, hand sanitizers, home cleaning products, disposable masks, gloves and more. We also bring you the best stores and sites for home grocery and restaurant delivery so you can continue to nourish yourself from the comfort of your own time. Also, read on for the best in-time entertainment services available.

You'll find home delivery service and various payment methods on everything – some stores even allow you to pay on delivery!

Shopping online is safer than going to the mall because it allows you to remain isolated. Online shopping is also easier and you can get everything you want with the push of a button.
Noon
Souq
Amazon.AE
Bath & Body Works

In addition, it is important for you to maintain your strength, so we've provided you with vitamins and immunity boosters, groceries and restaurant delivery you can use to nourish yourself and your family during the time you're recommended to stay home.
Soukare
iHerb
The Entertainer
Carrefour
UberEats
Otlob
Deliveroo
DailyMealz
Cobone
KFC
FarmBox
Talabat
Hardee's
Carriage

Finally, it's important to continue to enjoy your life – even from within the home – so we've listed some quality entertainment services to help you pass the time.
COVID-19: An ounce of prevention is worth a pound of cure
Learn about CoronaVirus (Covid-19)
The CoronaVirus is a family of CORONA viruses, which is a common family of virus affecting particularly animals, but some coronaviruses, especially some of the newest ones, directly affect humans.
Coronaviruses in humans cause respiratory infections, some of which may be fatal, such as SARS virus, which causes severe acute respiratory syndrome. The most recent of CoronaVirus was discovered recently discovered in the Chinese city of Johan and it's been officially dubbed COVID-19.
COVID-19 attacks the lungs, and is an infectious disease that transmits from person to person over short distances (one meter at most) through droplets that are secreted when coughing, sneezing, in saliva or in nasal secretions. In addition, the infection can spread when your hands come into contact with contaminated surfaces of the virus and then touch your mouth, eyes, or nose.
The incubation period of the virus extends from one to 14 days, and symptoms begin to appear on the carrier starting from the sixth day, including fever, fatigue, dry cough, nasal congestion, colds, sore throat and even diarrhea. The proportion of death from the CoronaVirus (Covid-19) does not exceed 2%, so most people with it recover from it.

But if the virus encounters the elderly and the chronically ill, such as those with heart disease, diabetes, high blood pressure, kidney failure, immune loss, etc., it becomes fatal.
CoronaVirus does not live for a long time on objects, but according to recent research, it may live for a few hours or a few days, according to optimal environmental conditions, so when ordering by mail there is little fear from the packaging from stores!

If you're going to be ordering same-day delivery or restaurant food however, it is wise to wipe down all solid surfaces of the item you receive with a cloth wet with alcohol-based hand sanitizer.
FAQ
Q. Is it safe to shop online and receive orders during CoronaVirus?

A. Yes, the products you buy on the Internet are more safe, as the virus is believed does not live for more than three days on surfaces, so there is no need to be afraid to shop online, although you can always wipe items down with hand sanitizer and a soft cloth upon receiving.

On the other hand, shopping by going to malls and supermarkets is more dangerous, as CoronaVirus can be transmitted to you from others if they carry the virus.
It is preferable during this period as instructed by the World Health Organization to stay at home for as long as possible. So online shopping is a good solution at this time.

For e-shopping lovers, the data indicates that the spread of the CoronaVirus requires close contact with the infected person, so the risk of transmission through the delivery of goods may be small – that said it is advisable to ask the delivery courier to leave your packages outside your door – and not to come in direct contact with him.
Q. Where can I find the best products for CoronaVirus health and hygiene care?
A. Essential during this period is to maintain our cleanliness and health, and to prevent CoronaVirus infection and transmission. Products can be purchased online with delivery service and various payment methods. Every person should own both for home, purse and workplace, a set of the following:

Hand sanitizer
Hand soap
Scented tissues
cleaning materials
Cold and cough medicines
Vitamins to strengthen immunity
Find these important products in these stores:
Noon
Souq
Amazon.AE
Q. During CoronaVirus, where can I buy groceries & food supplies with delivery service?

A. If you are quarantined or not, you need to purchase food, and consumer products. You can find everything you want in these stores:
Carrefour
Souq Groceries
Noon Food
Summary
CoronaVirus, despite its rapid spread, is very easy to prevent. All you have to do to stop COVID-19 is prepare well and maintain your personal hygiene. Start by keeping your space clean and purchasingall the personal care and health care products you need, including cleaning and sterilization tools.
As a reminder: According to scientists and the World Health Organization, data indicates that the spread of the CoronaVirus requires close contact with the infected person, so the risk of transmission through the delivery of goods should be small.
We conclude by saying that buying and shopping online is safer and more secure. Save on everything you need using Almowafir coupons.