Winter is regarded by many as one of the best seasons for fashion, as it is in the colder temperatures where you can layer your clothing, which would then allow you to present more pieces in one outfit, unlike during the summer where you would need to wear as few clothes as possible for them to be breathable and comfortable during the hot weather.
If you are currently staying or living in the UAE, there are dozens of different online shops for you to pick and buy clothes for the winter season, but there are only a few of those stores that are considered the best in providing high-quality items and great customer service. One of those few online stores is Namshi, the largest online shopping destination in the Middle East. Another great thing about Namshi is that they are generous in providing a Namshi discount code to customers. To know more about what this website offers in the winter, here are the best pieces in the Namshi Women Winter Collection 2022.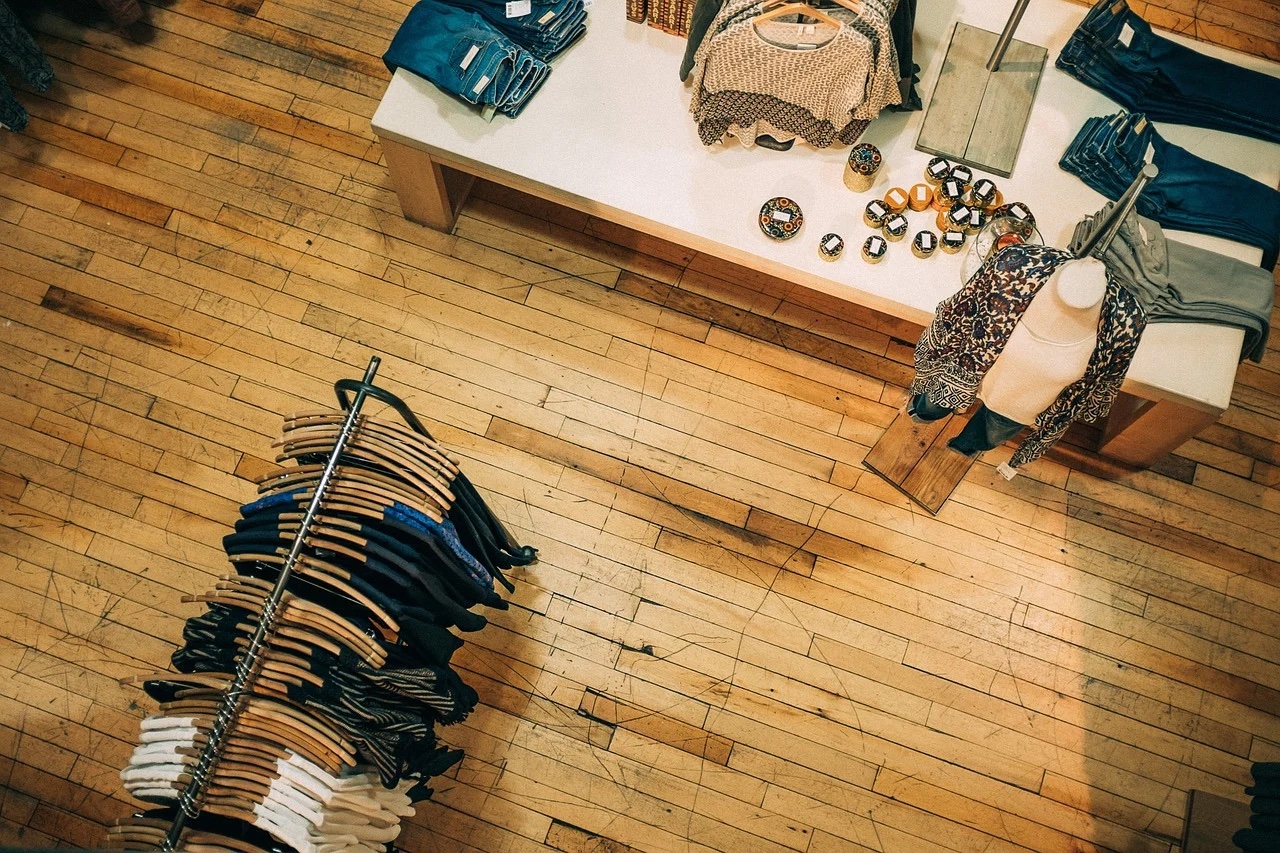 TRENDYOL Revival Hoodie
One of the most popular pieces in Namshi UAE Fashion for the winter season is the TRENDYOL Revival Hoodie, which is a simple gray hoodie that has the word "Revival" printed on the front with a classic varsity font and a purple font color with black borders. If you have a relatively simple fashion style, you should get this Revival Hoodie and pair it with basic sweatpants or jeans. Be sure to use a Namshi promo code so that you can get more discounts on this hoodie.
TRENDYOL Knitted Oversized Cardigan
Another popular piece of clothing for TRENDYOL is the Knitted Oversize Cardigan, which is a relatively large light blue cardigan with long sleeves and a buttonless design. This cardigan is quite versatile, as it can be worn at home for loungewear during colder temperatures, and it can also be paired with blouses, shirts, and pants for outdoor use. Because this cardigan is oversized, a Small size can be considered as a Medium size by design.
Champion Logo Sweatshirt
For a much more basic look, you can get the Champion Logo Sweatshirt, a piece of clothing that consists of thick fabrics that make it suitable for the winter. What's neat about this sweatshirt is that the Champion logo is hidden in one of the sleeves, so it is perfect for people that don't want to wear clothes with oversized logos that can sometimes look tacky. This logo sweatshirt is also available in a variety of colors, although the Champion logo would be placed at the upper right portion of the chest area in some colors. If you want to find other sweatshirts, you can use a Vogacloset Code on Vogacloset, another online shop in the UAE.
Adidas Originals Ivy Park Logo Hoodie
If you want something a little loud to wear during the winter, then the Adidas Originals Ivy Park Logo Hoodie is the perfect piece of clothing for you, as it features a bright pink color, a contrasting pink three stripes design on each sleeve, and an Ivy Park logo on the front of the hoodie. In case you don't know, Ivy Park is a special clothing line developed by Beyoncé in partnership with Adidas. So, if you are also a huge fan of the legendary artist, this logo hoodie would be nice to have in your wardrobe.
Adidas Originals Ivy Park Denim Jacket
For those that want something unconventional in their wardrobe, the Adidas Originals Ivy Park Denim Jacket may be the weirdest but most fashionable item that you can find in Namshi. This denim jacket by Adidas features an oversized denim design with subtle patterns all around the clothing. In addition to the patterns, the jacket also has the iconic three stripes on the sleeves in a lighter denim blue color. This jacket is also convertible, as you can remove the lower portion to make it less oversized and to show off whatever it is you are wearing underneath the jacket more prominently.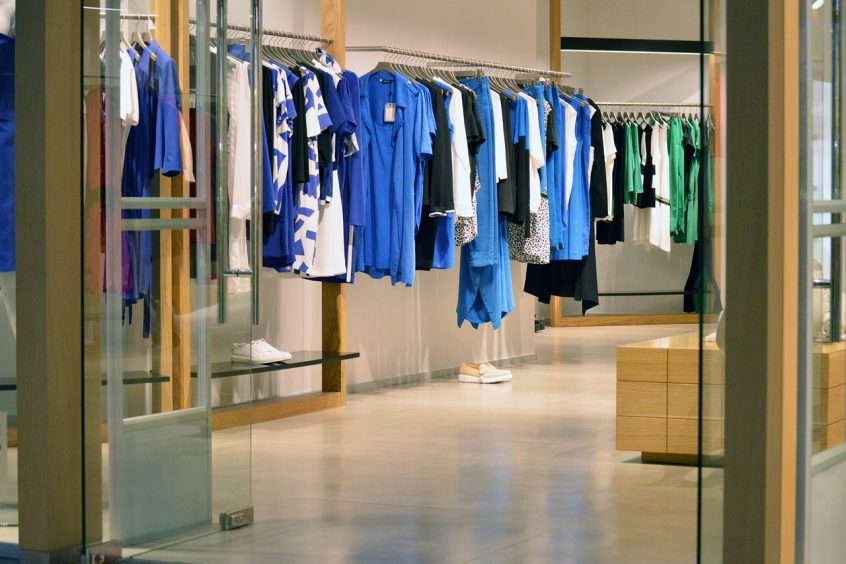 Ginger Button-Down Cardigan
In the affordable section of Namshi, you will find the Ginger Button-Down Cardigan, a knitted button-down cardigan in a light pink color and has a long V neckline. What's great about this cardigan is that it can be paired with anything, so it is very versatile when it comes to its style. It also has an oversized look that will allow it to be more comfortable and cozy to wear, especially during the winter. For other cardigans, check out H&M and use an H&M discount code to save money on clothing.
Adidas Freelift 3 Stripes Hoodie
If you want a classic look for the winter, you can get the popular Adidas Freelift 3 Stripes Hoodie, which features a slick black color with the infamous three stripes branding on the sleeves in white. The difference between this hoodie compared to other hoodies found on this list is that this one is made from slicker fabrics, so it is smoother to the touch and is blacker than usual in appearance.
Calvin Klein Graphic Knitted Logo Hoodie
One of the most sophisticated pieces of clothing on this list is the Calvin Klein Graphic Knitted Logo Hoodie. However, it is not sophisticated because of its looks but because of its oversized branding at the front of the hoodie, which would allow you to flaunt what you are wearing with ease and confidence. In addition, this logo hoodie is black, so it is incredibly versatile and can fit any outfit.
ELLA Oversized Coat
For the coldest winters, you can wear the ELLA Oversized Coat, which is made from super soft and lightweight polyester fabric that makes it comfortable to wear despite its size. Even though it is oversized, it doesn't have relatively long sleeves so that your hands can still move freely. Moreover, it also has dual side welt pockets so that you can store items on your coat without the need to remove them and place items on your parts or undershirt.
ELLA Turtleneck Sweater
Another ELLA product that you should take a look at is the ELLA Turtleneck Sweater, which features a soft and stretchable acrylic blend fabric to make it comfy on your neck and on your body. The sweater also has dual side slits to the hem so that you can move your hips freely without being restricted by the piece of clothing.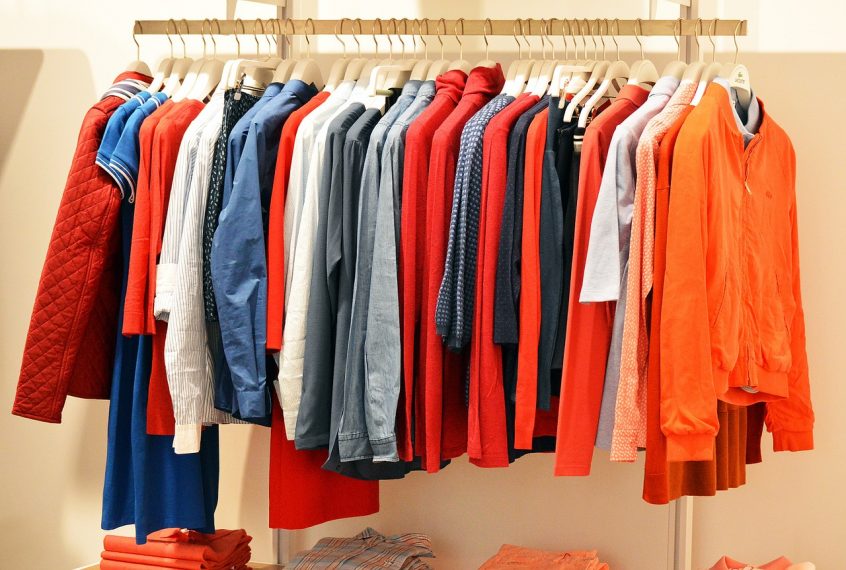 GUESS Graphic Knitted Hoodie
Besides the Calvin Klein hoodie, another piece of winter clothing that has a screaming logo or branding is the GUESS Graphic Knitted Hoodie, which is a dark green hoodie with the classic GUESS logo at front with an "ICON" text blocking the question mark on the logo. The long sleeves of this hoodie ribbed cuffs so that you can customize where in your arms the ends of the sleeves should be placed. Without the branding, this is a simple hoodie that can be worn for loungewear or for outdoor trips. Get a 6th Street discount code if you ever plan on buying more hoodies on another online shop called 6th Street.
Puma Team Turtleneck Sweatshirt
If you want to look sporty even during the winter season, you can wear the Puma Team Turtleneck Sweatshirt. This sweatshirt has a turtleneck that is comfortable and doesn't irritate the skin on your neck because it is made of soft fabric. In addition, the fabric is not that thick, so you can layer it with a denim jacket or coat for the ultimate winter outfit.
Tommy Hilfiger Puffer Jacket
For the coldest of winters, you can sport the Tommy Hilfiger Puffer Jacket, which is made from quilted and comfortable nylon fabric to keep you warm and cozy outdoors. The puffer jacket also has a detachable hoodie neck if you don't want a hood dangling behind the jacket. If you want to store items on the jacket, it has dual side pockets that have zipper closures to secure the items in place. The pockets also have a fleece lining to keep the items warm as well.
Ted Baker Relaxed Hoodie
A simple hoodie that you can also wear for the winter is the Ted Baker Relaxed Hoodie, a piece of clothing presented in white and has a relaxed design to make it comfortable and less form-fitting. It is made from comfortable textile fabric that makes it perfect for loungewear or for running errands, and it also has an adjustable hoodie neck with drawstrings.
Calvin Klein Jeans Denim Jacket
For the classic fall and winter look, you can buy the Calvin Klein Jeans Denim Jacket, which sports all the features that you would usually find in a normal denim jacket. Of course, it has a collar neck with long sleeves, and it also has dual front patch pockets for the basic denim jacket look and utility. But, what sets this jacket apart from other denim jackets is the Calvin Klein branding, which is located on the right front patch pocket. So, you can still flaunt the brand of clothing you are wearing while also keeping the classic style of a denim jacket-centered outfit.
So, those are the best pieces of clothing that you can find in the Namshi Women Winter Collection 2022. Be sure to check out the Namshi website and use a voucher code to save money on your purchase.