Egypt digital transformation
Egypt, like much of the MENA region is experiencing an unprecedented digital transformation. Governments throughout the region are embracing emerging technologies.
In line with the directives intended to pivot the country into a digital corridor and tech hub, Egypt has taken important steps to enhance its digital transformation.
Of course, in 2020, the COVID-19 outbreak, and the lockdowns accelerated Egypt's digital transformation.
Egypt became the 39th largest market for eCommerce with a revenue of US$5.2 billion in 2021.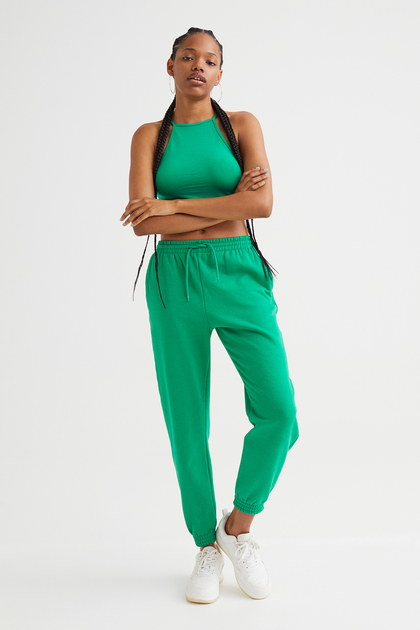 How many people shop online in Egypt?
Above 41 million people purchase consumer goods via online shopping sites in Egypt and spend 79$ per year in average.
What is the most popular online shopping category in Egypt?
Egyptians mostly buy fashion items and electronic gadgets.

Most shoppers are young (around 75% of them are below 35) and they come mostly from Egyptian urban areas. They are divided almost equally between male and female. Similarly to other areas of the world, Egyptian women are more attracted to fashion and apparel websites than other categories.

The top fashion website in Egypt
The top apparel website in Egypt is Shein.
SHEIN is one of the world's largest online fashion retailers offering the latest in cutting edge style and trends. It is considered as one of the best shopping destinations and it offers a wide range of styles and outfits at very attractive prices. The platform is updated daily with hundreds of new styles everyday (clothing, shoes, jewelry, and accessories).
Shein's website and app are available in Arabic: You can choose to shop online via Shein's Arabic version of the website or app and pay in your local currency (Egyptian pound). Shein offers the standard payment options such as Credit Card, PayPal, but also cash on delivery (the preferred option in the Mena countries).
Cash On Delivery services enable all customers to pay for their purchase upon receiving the order. There is however a minimum of $50 and a maximum of $400 (or its equivalent in the local Egyptian pound). This service is available for an extra fee.
Before purchasing any item on Shein, we highly recommend checking all the online coupons available at Almowafir available at this address: https://almowafir.com/en/store/shein/
Currently through Almowafir you can get a 15% discount sitewide throughout the month of October.
Amazon in Egypt

In September 2021, Amazon relaunched Souq.com as Amazon.eg, a dedicated online store for customers in Egypt.
Amazon Egypt offers millions of items from local suppliers and international brands across a range of categories including electronics, apparel, home and kitchen, grocery.
To experience Amazon Egypt, visit the website at www.amazon.eg
Amazon in Egypt is the second largest online store and boasts a revenue of US$31 million.
On Amazon, you can shop electronics, computers, apparel and accessories, shoes, watches, furniture and many more items.
There are currently 13 Amazon Operations sites covering the Cairo metro area and other large cities such as Giza, Alexandria, Tanta, Mansoura, Assiute, and Ismailia, with plans for new site launches in 2022-2024.
If you would like to save a lot of money on your Amazon purchase, check out the Almowafir coupon for Amazon Egypt available there: https://almowafir.com/en/store/amazon-eg/
The coupon code will grant you 15% off on all fashion purchases on Amazon and a 40% reduction on beauty products.
Popular clothing brands in Egypt
H&M
This brand offers fashion at great prices and is available to Egyptian shoppers at the following address:
The website is available in Arabic and English and offers a wide selection of clothing, accessories for men, women and kids.
The website also sells interior design, home decor and accessories.
They offer throughout October 20% off women clothing and accessories.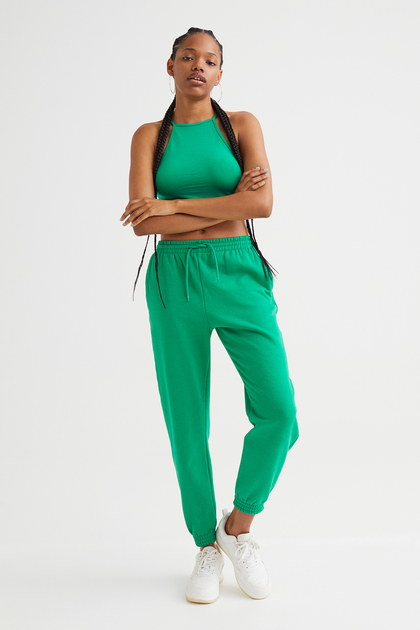 If you would like to make a more profitable purchase, then check out the H&M coupons at Almowafir. https://almowafir.com/en/store/hm/
Popular items on the H&M website include:
High waisted joggers
Off the shoulder dress
Cigarette trousers
Rib-knit jumper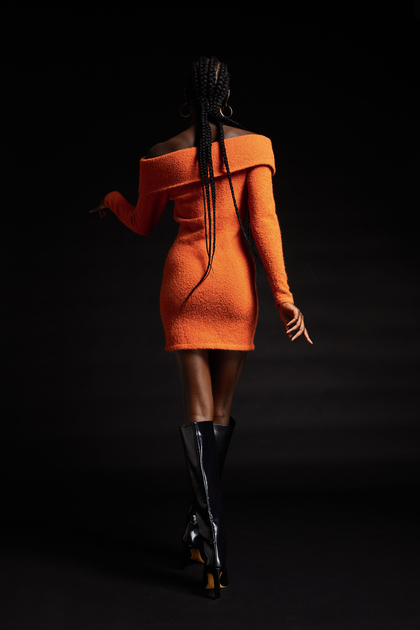 H&M offers the following delivery options:
Standard delivery – Delivery charge is EGP 99. Free delivery on all orders above EGP 399. Your order will be delivered within 1-5 days.
Same day delivery – Order before 10AM and receive same day delivery. Delivery charge is EGP 150.
Some areas are not eligible for same day delivery. All eligible areas will be presented at checkout.
Click & Collect
Similarly, to other online retailers, H&M Egypt offers Cash on Delivery Option.
This option is limited to a maximum of EGP 5,000 per order.
The cash on delivery option is subject to a surcharge of EGP 50.
American Eagle
American Eagle Outfitters is an American lifestyle, clothing, and accessories retailer. The company opened its first store in Egypt in 2011 and is popular especially with a very important demographic — young consumers who are fashion savvy and rely a lot on social media for their fashion inspiration.
Their website is accessible at https://www.americaneagle.com.eg/en/
The company is very generous and offers a 10% discount on first purchase for all customers that subscribe to their newsletter. The same applies for customers who download their App and use it to purchase products.
In addition, American Eagle offers a clearance sale of up to 75% on specific items for men, women and Aerie products. (Their underwear and fitness line)
Trending items include hoodies, wide pants and workwear jackets.
To get an even better discount on the website, download the Almowafir coupons at https://almowafir.com/en/store/american-eagle/
American Eagle has a wide range of delivery options:
Home Delivery – delivery cost is EGP 150, or free delivery on orders over EGP 350 (the delivery time is within 1-5 days)
Click & Collect: Pay online and pick up your order at the selected store for collection.
The cash on delivery option is also available for online purchases but is limited to a maximum of EGP 17,000 per order.
The cash on delivery option is subject to a surcharge of EGP 50.
Namshi
Namshi is a very popular online retailer of men's, women's, and kid's apparel, accessories, and shoes. It is based in Dubai and provides shoes, clothing, accessories, beauty and grooming products, bags, and home and lifestyle products, as well as sportswear.
Namshi Egypt offers a wide range of clothing brands, including luxury brands in shoes, apparel and other fashion accessories and it sells over
700 brands including some exclusives.
Namshi is very interested in the Egyptian market that represents a market segment who will potentially be very interested in the products and price points the company offers.
It also has a section devoted to Egyptian brands.
Visit Namshi Global website at https://en-global.namshi.com/
Namshi's International Shipping Information
International deliveries are available
Free shipping for all orders above USD 300. For orders below USD 300, shipping fees of USD 50.
Shipping fees to your location will be displayed to you while you're checking out.
Namshi accepts credit cards and PayPal on its website for Egyptian customers.
Almowafir gives you additional discount codes for your shopping on this site and they are available at: https://almowafir.com/en/store/namshi/
Noon
This giant retailer is available in Egypt at https://www.noon.com/egypt-en/
There is a long list of categories to choose from and an even longer list of items that can be purchased through the site. Men, women and kids have a wide choice of clothing brands.
To encourage a quick buying decision, Noon regularly features t-shirts, dresses, footwear, bottoms, and hoodies that hold a price reduction of 40 to 70%
In addition, if you would like to save additional Egyptian pounds at check out, we always recommend to download Noon coupons at Almowafir https://almowafir.com/en/store/noon/ and save in many cases up to 80% on your next Noon purchase.
Altogether, you end up saving a huge amount of money if you constantly check the Almowafir website or even add the Almowafir extension to your Chrome browser.
Noon goes the extra mile to satisfy the Egyptian customer and provides dedicated support for this country.
Shipping fees for Noon Egypt
If the order contains only express items, free shipping fees will be applied when the cart total is 200 EGP or above. A fee of 20 EGP will be applied if the order costs less than 200 EGP.
If the order includes only market items, shipping fees of 20 EGP will be applied to the market items per seller.
If the order includes express items (less than 200 EGP) and market items, shipping fees of 20 EGP will be applied for all express items and another 20 EGP for the market items per seller.
For VIP customers, if the order includes market items and express items, shipping fees of 20 EGP will be applied to the market items per seller.
If the order includes bulky items, shipping fees will be applied.
Jumia
Jumia was launched in Nigeria and later expanded to other African countries including Egypt. Their Egyptian website is available at https://www.jumia.com.eg/

The company became one of the major e-commerce players in North Africa through the last decade. This online retailer offers fashion for men, women, kids & babies and free shipping across Egypt. You can also buy grocery items, gadgets and mobile phones and many different products including car accessories.
Jumia offers clothing brands that include local fashion brands and international brands (Aeropostale, Aldo, Fila Top Shop etc) for the savvy fashionistas.
Jumia constantly offers generous discounts and generous payment options (with installments) and is starting a Black Friday sale already next week with hefty price reductions.
As usual, Almowafir can guarantee additional discounts if you check out the voucher codes for Jumia here: