Dubai is one of the top 10 most visited cities in the world and it attracts visitors from all over the planet as well as a high number of expats and immigrants who are looking to develop a career there.
The UAE is home to large shopping malls and attractive shopping websites.
Tourism is a major economic source of income in Dubai and is a crucial of part of the Dubai government's strategy to maintain the flow of foreign cash into the emirates.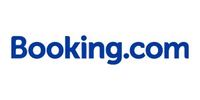 Last used 10 hours ago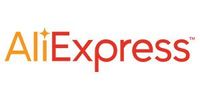 0 days left

Last used 10 hours ago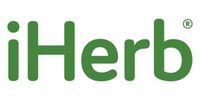 Verified Coupon

0 days left

Last used 10 hours ago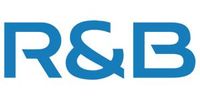 Verified Coupon

0 days left

Last used 10 hours ago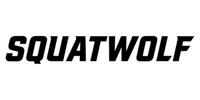 Verified Coupon

Last used 10 hours ago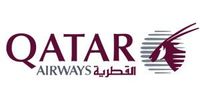 Verified Coupon

Last used 10 hours ago
Shopping is a serious activity in Dubai. There is no shortage of mega malls, colorful souks, and high-end designer stores.
The Dubai Mall, Ibn Battuta Mall, Mall of the Emirates, Dubai Outlet Mall, Dubai Festival City Mall are mega malls with hundreds of stores, dining options and several attractions aiming to keep you entertained for several hours.
If this sounds too exhausting for you, then you always have the option of browsing the most popular shopping websites.
In the online shopping scene, the UAE's e-commerce market boasts a phenomenal performance. This market is also growing very quickly and is forecast to increase 60 per cent to more than $8 billion by 2025 from 2021, as consumers across the region continue to shift towards online retail.
Dubai and the United Arab Emirates experienced the same transition as other countries from the world where the Covid-19 pandemic, which led to lockdowns around the world, hastened the move to digital services.
The internet shoppers per capita is highest in the Middle East, where internet shoppers per internet user is the highest in UAE at 59%.
High eCommerce growth in the region is followed by a high internet penetration in most of the region
The fastest-growing sectors in the e-commerce industry over the next three years will be homewares and home furnishings, food and beverage and media products.
In the article below, we will review the most popular shopping websites.
Amazon.ae
This is obviously a giant in online retail. In 2017, Amazon purchased Souq.com the largest e-commerce platform in the Arab world. Souq.com initially launched in 2005 in Dubai, and was acquired more than 10 years later by Amazon.com Inc.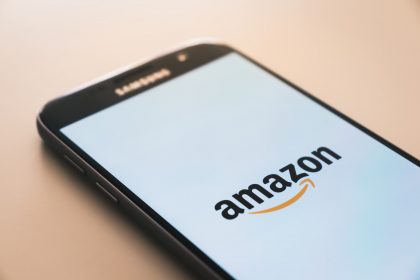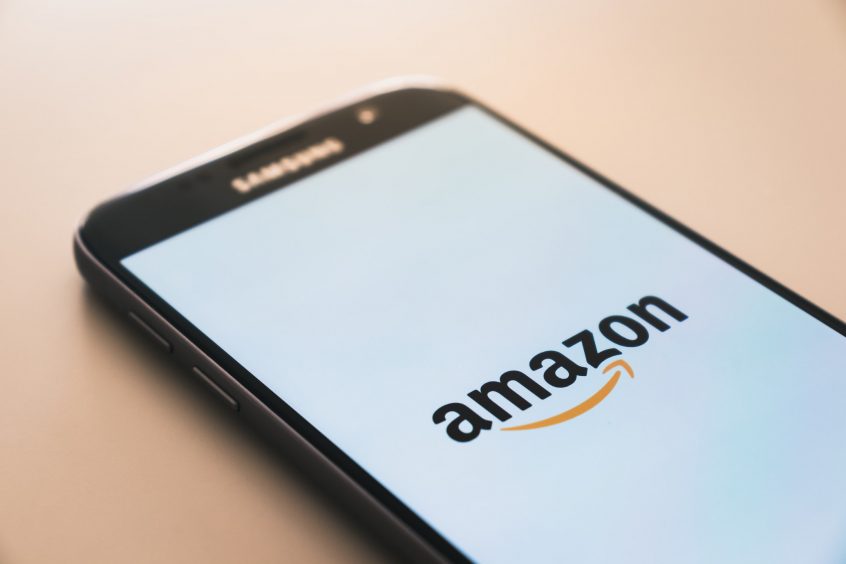 On May 1, 2019, Souq.com UAE became known as Amazon.ae
You can find most brands and most products through this huge retailer.
Amazon puts a lot of emphasis on customer satisfaction and offers free shipping on first order, free returns (if you don't like the product you ordered) and a series of payment options including the very popular cash on delivery option.
Visit Amazon at https://www.amazon.ae/
The website offers excellent prices and deals every day. However, if you wanna secure an even better purchase, check out the Almowafir website for all coupons related to Amazon at https://almowafir.com/en/store/amazon/
Noon.com
Noon.com is a homegrown ecommerce marketplace. offering products in categories such as electronics, fashion, home and kitchen, and baby products. They also offer groceries and have express delivery for grocery items. As you can probably imagine, this category was a great success during Covid lockdowns and helped that marketplace grow and expand.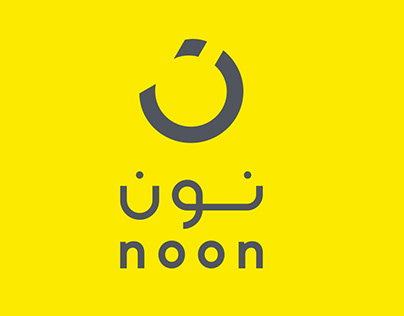 Noon also offers free shipping on first order for express delivery items and in addition Noon also offers 15% cashback and a series of payment options including the very popular cash on delivery option.
Noon main advantages include:
No delivery fees
Same day delivery
Homegrown brands
Noon credit card
Focus on innovation
Daily deals and sales
Visit Noon at https://www.noon.com/
Almowafir provides you with additional discounts for shopping at Noon so please check them out at https://almowafir.com/en/store/noon/
Namshi
Founded in 2011, Namshi provides online shopping for men, women and kids. Namshi is based in Dubai and was acquired by Noon in August 2022.
It offers fashion, footwear, accessories, makeup, beauty products, homeware. Asides from the main brands that everyone loves such as Puma, Adidas, Calvin Klein etc, Namshi is a top Abaya shop and ships Arabian clothing internationally.
Namshi has a vast product mix that includes exclusive in-house collections, sportswear and globally recognized brands, carefully selected for men and women who love to refresh their wardrobes regularly.
You can install their dedicated App and shop online conveniently.
Being a local store and a top shopping site in UAE, it can offer same-day delivery if the order is placed before 8 AM.
Visit Namshi at https://en-global.namshi.com/
Make the best deal possible by getting your Namshi coupons at Almowafir https://almowafir.com/en/store/namshi/
AliExpress
There is no need to present the giant Chinese retailer who is also present in the UAE.
They sell a vast collection of items spread over more than 13 categories. Through AliExpress, people in the UAE can buy men, women and kids' fashion but also a wide range of electronics, cars and motorcycles accessories, outdoor equipment etc.
They have a very commercial attitude and offer discounts for first time consumers
They provide several payment options for Gulf countries customers such as:
Cash on Delivery (Available only in Gulf countries)
Visa or MasterCard.
PayPal.
Bank transfer or through Western Union.
Payment gateways like WebMoney and AliPay
AliExpress Direct is a premium shipping service developed by AliExpress to enhance the cross-border shopping experience for customers in Saudi Arabia and the UAE. With AliExpress Direct, cross-border With AliExpress Direct, cross-border orders are delivered in 10-20 working days.
Visit https://www.aliexpress.com/
Download all the coupons for a profitable purchase on Ali Express through Almowafir dedicated coupons https://almowafir.com/en/store/aliexpress/
Dod
DODuae.com is an online shopping platform based in the UAE which started in 2015. The platform focuses on sourcing all products from China thus offering cheap prices.
Customers can order items from all the categories below:
Clothing
Shoes
Bags
Homeware
Jewelry
Make Up
Kids wear
Discounted products are available through a specific category dedicated to end of season sale and the company updates constantly the New arrivals section to increase consumer interest.
DOD does not have the same strength and growth as Noon for instance but focuses on great user experience through a dedicated app, a sleek website and fast delivery times.
Shipping through DODuae.com is very fast as the platform is committed to shipping all order within 48 hours (70% of the orders are delivered within 24 hours across the UAE).
Like other platforms in the UAE, cash on delivery is available as all other credit card options.
Visit https://doduae.com/
Ounass.ae
Ounass is extremely popular in the UAE and has a different positioning than the other platforms as it offers mostly luxury and designer items.
The website has three main categories: women, men and kids.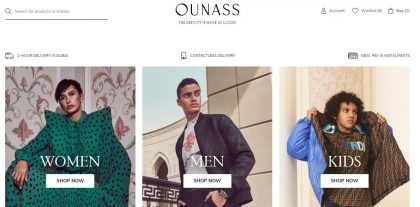 For each one of these categories, you can buy either clothing, accessories, jewelry, and beauty products.
Like other shopping websites, Ounass tries hard to satisfy customers and to encourage purchases:
Through a dedicated app allowing potential clients to easily browse the different collections and succumb to temptation
Through an exclusive membership allowing members to receive special discounts and updates
The top brands on Ounass website are Dolce & Gabbana, Gucci, Fendi, Aigner and Burberry
Ounass delivers across the GCC and usually respects a quick schedule (within 2 hours or during the same day for Dubai addresses).
Ounass currently accepts the following payment options: Visa, Mastercard, American Express, PayPal, Apple Pay, Cash on Delivery and online credit.
The website is available of course in both Arabic & English language to offer browsing comfort.
Visit https://www.ounass.ae/
Visit Almowafir for all Ounass coupons https://almowafir.com/en/store/ounass/
Sivvi.com
The company focuses on selling apparel and accessories and a range of international brands such as Nike, Puma, Adidas, Mango etc  
Sivvi belongs to e-commerce giant: Noon.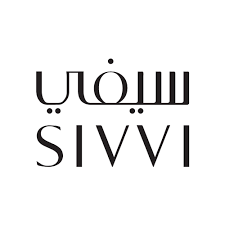 Noon was born with a specific mission of building a world-class ecosystem of homegrown digital companies from the Gulf region and for the Gulf region.
Therefore, to scale its operations, and to increase customer reach, Noon launched a fashion vertical called SIVVI and positioned the platform and the brand as the high-street fashion destination of choice for the GCC region.
The platform offers the latest trends, exclusive offers and easy-to-shop items for women, men, and kids. Sivvi delivers in record time with 3-hour delivery in Dubai, same-day delivery in Riyadh, along with next-day delivery in many KSA and UAE cities.
Accepted payment options:
Credit / Debit Cards (Visa, MasterCard, and AMEX)
Cash on Delivery (Additional fees of 12 AED /18 SAR if you choose this payment method)
Apple Pay is only available as a payment method for selected countries on the SIVVI app only,
Visit https://www.sivvi.com/uae-en/
Visit Almowafir for all Sivvi coupons https://almowafir.com/en/store/sivvi/
Gearbest.com
As the name indicates, the platform sells mostly equipment.
Gearbest aims to offer the best electronic, cell phones, home, outdoor & accessories at unbeatable prices.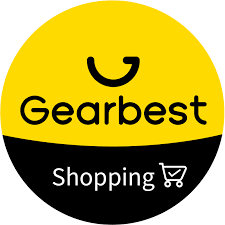 Express Shipping. Fast, reliable delivery from global warehouses. Worry-free After-sales.
Gearbest website is extremely well organized with a left menu describing all the categories (from Consumer Electronics to Watches& Jewelry) and a top menu inviting visitors to explore the new arrivals, the super deals and the offers available through their app.
Gearbest.com is operated by Gearbest (HongKong), Ltd.
It is an internationally-focused online store that generates eCommerce sales primarily in the United States as well as in the United Kingdom and Germany. The online store was launched in 1998.
It offers diverse payment options like credit cards, Discover, Paypal. There are 2 shipping categories: – fast shipping (7 to 10 days) and regular shipping (10 to 40 days). They keep the fast shipping on priority and usually deliver before the said deadline. The return policy is also quite flexible
Visit Gearbest at https://www.gearbest.com/
Visit Almowafir for all Gearbest coupons: https://almowafir.com/en/store/gearbest/
Menakart.com
Menakart.com is an online store with nationally focused sales. It is based out of Dubai, United Arab Emirates.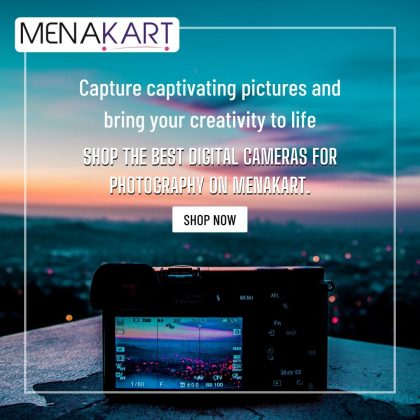 The main categories available on the website are:
Books,
Gift cards
Gaming and consoles
Electronics
Grocery
Baby & Kids
Household
Fashion
Beauty & Personal care


Menakart caters to the Middle East region and covers Saudi Arabia, Bahrain, Oman & Kuwait. Games consists of platforms such as Playstation 3, Playstation 4 and Xbox 360. Top brands of mobile phones such as Apple, Samsung, Nokia, HTC, Sony, Lenovo are available.

Menakart offers Free Shipping in UAE if the order value is greater than AED 100. For other countries, the shipping charges are calculated automatically at the checkout page according to the weight of the product and destination country. Menakart tries hard to keep tight delivery times and ensures to dispatch the product in 24 to 48 hours.
Menakart also offers a Free Gift for a purchase above AED 500
Payment options
Credit Card- (You can use any Credit Cards (Visa / Master) in Menakart
PayPal -You can use your existing PayPal account to make a payment online
Cash on Delivery
Menakart provides the Cash on Delivery payment option only in the UAE. Products for which this option is available have a specific mention in the product detail page.
Samsung Pay –
Cashew Payments-Buy Now and Split your Payment into 3 interest-free monthly installments.
Visit Menakart at https://www.menakart.com/
Visit Almowafir for all Menakart coupons: https://almowafir.com/en/store/menakart/
LetsTango.com
This is an online shopping store based in the UAE and focusing on great deals for 100 % genuine electronics and mobile devices (mobile phones, electronics, tablets, cameras, printers, gadgets, computer peripherals and more).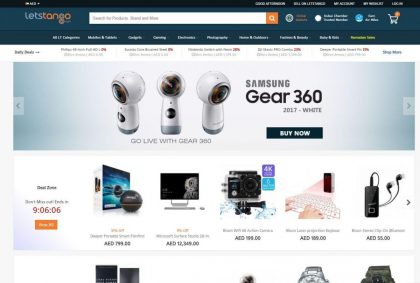 The website puts a great emphasis on user friendliness and offers live chat assistance to make sure each customer receives immediate assistance. Customer satisfaction is extremely important as they allow a 30 day return policy.
Since 2021 and thanks to its partnership with the logistics company Aramex, LetsTango.com added to its brand roster an array of brands from Thailand such as:
Mhee watches
Little Bunny Stores
Seasun Society
Posh Medica
Thai Fashion
Etc
Payment Options
All credit card options and PayPal are available and in addition, they offer 2 popular options such as Cash on Delivery and Credit Card Swipe on Delivery.
Shipping options
Next-day free delivery across the Emirates; or through "collection points" where you can pick up your purchases and interact with customer service centers.
International deliveries are available and will be quoted at the time of checkout. Delivery Charges depend on the weight of the purchased products.
Visit LetsTango at https://www.letstango.com/
Visit Almowafir for all LetsTango coupons:
Almowafir offers you deals, and coupons updated daily for a wide variety of popular shopping websites such as:
If you do not find a coupon that you are looking for, contact us and we will be happy to assist you.