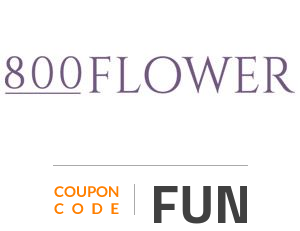 Save with 800 Flower Promo Code For Nov 2023 – Enjoy Premium Flowers And Gifts at Reduced Prices

Maximizing savings at 800 Flower Dubai is made significantly easier by leveraging Almowafir's exclusive promo codes. Almowafir currently offers an exclusive discount code (FUN), which provides an impressive 15% discount on all items across the website. The… Read more about 800 Flower coupons
Still Looking?
Here are some offers you might like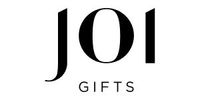 Verified Coupon

Last used 10 hours ago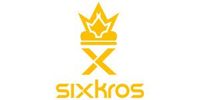 Last used 10 hours ago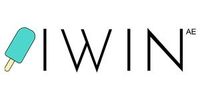 Last used 10 hours ago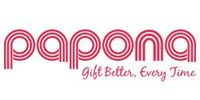 Last used 10 hours ago

Last used 10 hours ago
800 Flower Promo Codes & Deals
800 Flower Coupon Stats
Total offers: 3
Coupon codes: 3
Best discount: Up To 15% OFF
800 Flower Discount Tips – Save 15% On Your Next Online Purchase
Maximizing savings at 800 Flower Dubai is made significantly easier by leveraging Almowafir's exclusive promo codes. Almowafir currently offers an exclusive discount code (FUN), which provides an impressive 15% discount on all items across the website. The use of this code presents a fantastic opportunity to purchase premium floral arrangements and gifts at an excellent price reduction.
Apart from Almowafir's discount code, there are several other strategies you can employ to optimize your savings. One such strategy is taking advantage of 800 Flower's unique offer for first-time users. By signing up, customers may be eligible for a discount of up to 15% on their initial purchase.
Additionally, keeping an eye on 800 Flower's seasonal sales and special promotions can lead to incredible deals. These sales often coincide with holidays or specific events. Regularly visiting the 800 Flower website or subscribing to their newsletter can also ensure that you're always in the know about any promotional offers or clearance sales.
Another useful tip is to consider buying in bulk, particularly for large events like weddings or corporate gatherings. 800 Flower often provides extra discounts for high-volume orders. By combining these tips with the exclusive (FUN) promo code, you'll be well-equipped to make the most of your shopping experience at 800 Flower, enjoying premium quality products without having to stretch your budget.
About 800 Flower
800 Flower, a leading florist based in Dubai, is renowned for its commitment to delivering exceptional online services and gifting options. Established over 15 years ago, 800 Flower specializes in delivering a diverse variety of fresh flowers and a wide array of other gifting items suitable for a range of occasions.
With a robust online platform, 800 Flower offers its customers the convenience of purchasing premium floral arrangements and gifts for occasions such as birthdays, anniversaries, weddings, and Valentine's Day. Whether it is roses, lilies, or tulips, customers can choose from a wide variety of fresh flowers sourced directly from growers and stored in optimal, temperature-controlled environments to maintain their freshness and quality.
Furthermore, 800 Flower is not confined to offering just flower arrangements. The company also provides a wide array of additional gifts suitable for various events and occasions. This impressive range of products, combined with express delivery services available in Dubai and next-day delivery options for other cities in the UAE, makes 800 Flower a preferred choice for those seeking to make their celebrations special.
What sets 800 Flower apart from the rest is its unwavering commitment to quality and customer satisfaction. Every order is crafted by a team of highly skilled florists who possess deep knowledge and understanding of the symbolic meanings, healing properties, and histories of each flower they work with. This dedication to their craft ensures that each arrangement is not just a bouquet but a work of art carefully designed to deliver joy and happiness to the recipient.
Pricing transparency and affordability are among the core values of 800 Flower. The company guarantees no hidden charges or markups, ensuring that customers are fully aware of the final price at the time of their purchase. With their focus on delivering big smiles without big prices, 800 Flower continues to delight its customers with its excellent range of products and services.
800 Flower offers a unique online shopping experience for those seeking to purchase flowers and gifts. Their commitment to quality, customer satisfaction, and transparent pricing, coupled with a wide variety of product offerings and efficient delivery services, makes them a go-to destination for customers in the UAE and beyond.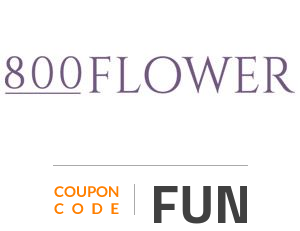 How Do I Use 800 Flower Promo Code
Using your 800 Flower promo code is a straightforward process. Follow these simple steps to enjoy the benefits of your discount:
Browse the 800 Flower Dubai online store and select the items you wish to purchase. Once you have chosen the desired products, add them to your shopping cart.
Once you have finished selecting your items, navigate to the Shopping Cart. Review your items to ensure they are the right ones and the quantities are correct.
On the Shopping Cart page, you'll see a box labeled "Promo Code". Type in your 800 Flower promo code, in this case, (FUN) into this box.
After entering the code, click on the 'Apply' button. This should automatically update your total bill to reflect the discount.
Ensure the discount from the promo code has been correctly applied to your order total.
Once you have confirmed that the discount has been applied, proceed to checkout. Fill in the necessary delivery information and choose your preferred payment method. Complete the payment process to finalize your order.
And there you have it! You've successfully saved money by using the exclusive promo code offered by Almowafir.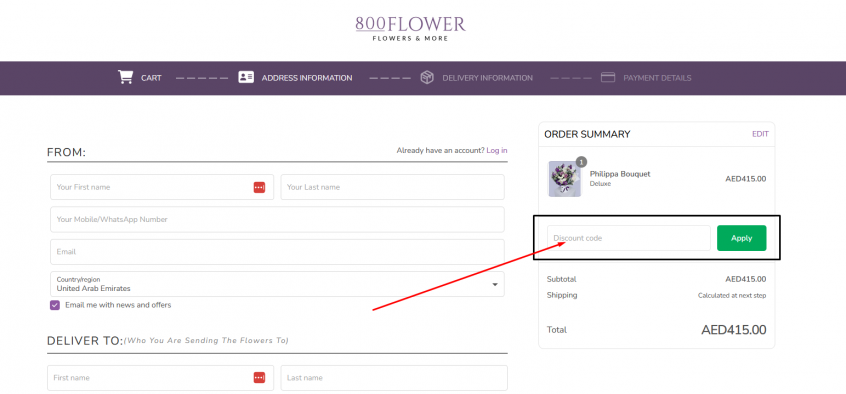 800 Flower Store Features
For any queries or assistance, the 800 Flower customer service team is readily available to help. You can reach out to them over the phone at +971 4 273 3070 or send an email to customerservice@800flower.ae. For those who prefer instant messaging, you can contact them on Whatsapp at +971 56 5301174.
It's important to note that 800 Flower does not currently offer free returns on their products. As such, customers should review their selections carefully before making a purchase. In addition, due to the nature of the products that 800 Flower sells, which are primarily fresh flowers and perishable gifts, the store does not offer extended warranties.
This is because such items have a limited lifespan and are subject to changes in condition that are beyond the control of the store once they've been delivered.
Shipping Methods
800 Flower offers versatile delivery options to meet every need. Customers can schedule their deliveries by selecting a date from the available calendar during checkout. For urgent orders, the store provides an 'Express Delivery' service that ensures delivery within three hours from the order confirmation, currently only available in Dubai.
A 'Midnight Delivery' option is also available for surprise deliveries. 800 Flower offers free delivery across Dubai and Sharjah for orders above AED 300. Same-day delivery is available for Dubai orders placed before 7:00 PM and for Sharjah orders placed before 1:00 PM.
Payment Methods
Ensuring secure transactions is a priority at 800 Flower. The store accepts a range of secure payment methods, including Visa, MasterCard, American Express, PayPal, and Cash On Delivery.
Return Policy
800 Flower operates under a unique return policy due to the nature of its products. However, orders can be canceled for a full refund within 24 hours prior to the delivery day.
If an order is canceled after this period but before delivery, a voucher equal to 100% of the order value is provided.
After delivery, in case of an error, the store offers a voucher equal to 50% of the order value. For cancellations or refunds, customers should contact the customer service team at customerservice@800 Flower.ae.
800 Flower Deals And Coupons For Nov 2023 FAQs
Question 1: How long do 800 Flower flowers typically last?
Answer: The flowers from 800 Flower typically last for 5 days, with their longevity depending on the quality of care delivered by the recipient.
Question 2: How can customers care for their flowers?
Answer: 800 Flower provides a flower care guide on their website to help customers ensure their bouquet lasts for days.
Question 3: Where does 800 Flower source their flowers from?
Answer: 800 Flower directly sources their flowers from quality farms and suppliers in countries such as Holland, Ecuador, Columbia, Kenya, Thailand, Taiwan, South Africa, and New Zealand.
Question 4: Can customers ask for a specific delivery date and time from 800 Flower?
Answer: Yes, customers can select the available delivery date from the calendar when placing their order. For delivery time, they can include their preference within the Delivery Instructions on the checkout page.
Question 5: What payment types does 800 Flower accept?
Answer: 800 Flower accepts secure payment options such as Visa, MasterCard, American Express, PayPal, and Cash On Delivery.
Question 6: How can customers receive a refund from 800 Flower?
Answer: As 800 Flower sells perishable goods, traditional refunds are not offered. Instead, they offer vouchers equal to 50-100% of the order value depending on the situation. For more information, customers should contact 800 Flower's customer service.