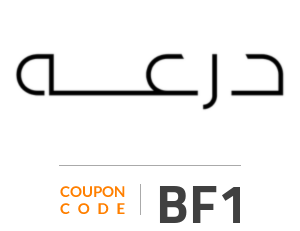 Save Up To 75% With 2023 Sep Deraah Promo Code – Almowafir Exclusive Discount On Trending Arabic Fashion
Still Looking?
Here are some offers you might like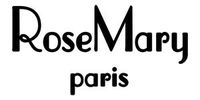 Verified Coupon

Last used 10 hours ago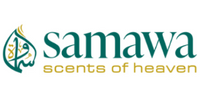 Last used 10 hours ago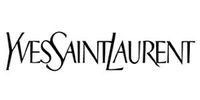 Last used 10 hours ago
Deraah Promo Codes & Deals
Deraah Coupon Stats
Used today: 8
Total offers: 11
Coupon codes: 11
Best discount: Up To 75% OFF
Deraah Discount Tips – Get Almowafir's Exclusive Promo Code (BF1) And Save Up To 75% On Your Next Purchase
Maximize your savings at Deraah with these handy discount tips, designed to make your luxury shopping experience even more rewarding.
Start with the exclusive Almowafir promo code. This is your key to unlocking up to an astounding 75% discount along with free shipping on all Deraah products. Simply visit the Almowafir website, find the Deraah page, and redeem your promo code (BF1) right away.
Next, consider the timing of your purchases. Deraah often hosts sales on various product lines, which include their luxury French perfumes, European cosmetics, and stylish men's and women's accessories. Watch out for these sales events to bag great deals.
Subscribing to Deraah's newsletter is another smart move. Not only will you stay updated on their latest products and promotions, but as a subscriber, you'll also get exclusive access to special offers and potential discount codes.
Don't forget to follow Deraah on social media too. This will give you immediate updates about upcoming sales, discounts, and new product launches.
Finally, for certain products, consider buying in bulk. Deraah regularly provides discounts for larger purchases, which can lead to substantial savings.
Remember, with Deraah, luxury is not just a promise; it's a guarantee that's surprisingly affordable. Enjoy your shopping journey!
About Deraah
A vanguard in the Saudi retail sector for over 47 years, Deraah stands as an epitome of luxury and elegance. Synonymous with French perfumes, European cosmetics, and trend-setting accessories, Deraah's product line encapsulates the cutting-edge of international fashion.
One of Deraah's standout offerings is its exquisite line of French perfumes. These aromatic masterpieces are crafted in partnership with leading international houses of expertise, primarily French. This cross-continental collaboration results in an array of fragrances that are as sophisticated as they are diverse, catering to the unique preferences of every individual.
Deraah's European cosmetics selection is another feather in its cap. With an emphasis on quality and innovation, this line of cosmetics marries the best of European beauty standards with the needs of contemporary Saudi and Gulf consumers. This fusion of cultures creates a product range that respects tradition while embracing modernity.
Beyond cosmetics and perfumes, Deraah also boasts a sophisticated collection of men's and women's accessories. These pieces keep pace with international fashion lines, allowing Deraah's customers to adorn themselves with the latest trends. The store's offerings are diverse, ranging from minimalist chic to luxurious elegance, ensuring that there is something for every style sensibility.
The store's product range also includes a comprehensive body and hair care line, as well as a specialized department for perfume and oriental oud products. These products are manufactured according to international standards, further reinforcing Deraah's commitment to quality.
Deraah's excellence doesn't stop at individual products. Their integrated section of sets and gifts is the perfect solution for those seeking to celebrate special occasions and create beautiful memories.

In addition, customers can take advantage of the Deraah promo code (BF1) presented by Almowafir to save up to 75% on their next online purchase at Deraah. This phenomenal offer is available to everyone, offering an incredible chance to enjoy substantial savings on their favorite fragrances, cosmetics, and accessories. In addition, enjoy the added perk of free shipping for all Deraah products, making your shopping experience even more rewarding.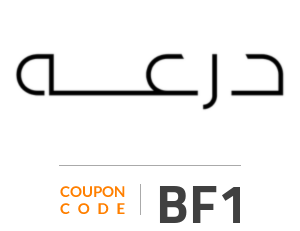 How Do I Use Deraah Promo Code
To make the most of your shopping experience at Deraah, follow these easy steps to apply the Deraah promo code and unlock significant savings:
Begin by visiting the Deraah store page on the Almowafir website or app.
Explore the list of valid Deraah promo codes and discounts to identify the one that best fits your shopping needs.
Click on your desired coupon. The code will be automatically copied for you.
You'll then be redirected to the Deraah website.
Browse through Deraah's luxurious array of products and select the items you wish to purchase.
Once you've made your selection, proceed to the checkout process.
During checkout, paste the Deraah promo code you just copied into the designated "promo code" box.
Click "Apply" to activate the Deraah promo code, and the savings will be instantly deducted from your final bill.
By following these simple steps, you have not only secured a meaningful discount on your Deraah purchases but also made luxury more affordable. To ensure you always enjoy the best deals, remember to check Almowafir frequently for the most recent Deraah codes and promotions.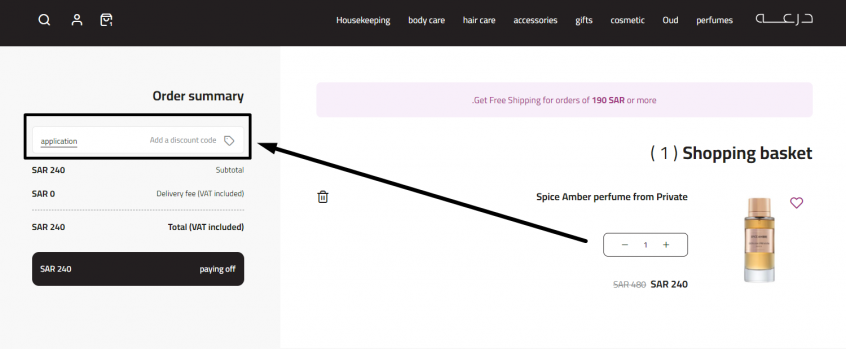 Deraah Store Features
One of the key features of Deraah is its proactive and efficient customer service, facilitated through various channels including social media platforms, a dedicated customer service center, and a 'Contact Us' page. This system ensures customer complaints and queries are handled swiftly, effectively, and fairly, guaranteeing customers an easy and transparent shopping experience.
In terms of product assurance, Deraah offers an extended warranty on all electrical appliances, protecting against manufacturing defects for two years from the purchase date. This assurance covers free-of-charge repair or replacement of parts, underlining Deraah's dedication to quality and customer satisfaction.
Further enhancing its customer-centric approach, Deraah operates a clear return and exchange policy for all online purchases. Customers can return or exchange items within seven days from the date of receipt, provided the items remain in their original condition.
Shipping Methods
Deraah is committed to delivering your purchases in a timely and efficient manner. For customers residing in major cities, the expected delivery period ranges between 2 to 4 working days from the date the invoice is issued. Those located outside of the main cities can expect their purchases to arrive within 4 to 7 working days from the invoice issuance date.
Payment Methods
Deraah offers a variety of flexible payment options to make your shopping experience smooth and convenient. You can choose to pay online using a Visa or Mastercard issued from any location worldwide. Alternatively, Deraah also facilitates payment upon delivery. For this, you can use your Visa, Mastercard, or a regular debit card via the Saudi mobile network device.
If you prefer cash transactions, Deraah allows payment in cash to the representative upon receiving your order, with no additional charges applied to the product.
Return Policy
Deraah emphasizes customer satisfaction with a straightforward return and exchange policy for all products purchased from its online store. If unsatisfied with your purchase, you can return or exchange it within seven days of receipt, provided the product is in its original condition and packaging.
To initiate a return, simply contact Deraah's customer service and provide your original invoice. The company aims to process the returns within seven days, with the consumer bearing any return costs. Please note, certain conditions, such as damaged items or products without original packaging, may deem a return or exchange unacceptable.
Deraah Active Promo Codes & Offeers for Sep 2023 FAQs
Question 1: What is the delivery time for my order?
Answer: For major cities, delivery takes 2 to 4 working days, while outside major cities it ranges between 3 to 5 working days. For Gulf countries, delivery takes 7 to 10 working days via Aramex.
Question 2: How can I register an account with Deraah?
Answer: You can register using your mobile number, Facebook account, or Google account. Make sure to verify your mobile number and complete your personal information.
Question 3: Can I amend my personal information?
Answer: Yes, you can edit your personal information by logging into your account and selecting the "My Account" option.
Question 4: What is Business Sales (B2B)?
Answer: Business Sales caters to the needs of government institutions, private companies, and banks, providing perfumes and gifts. The minimum order is 50 pieces.
Question 5: When will my card be charged?
Answer: If paying by credit card or Apple Pay, your card is charged once payment is successfully completed. For cash on delivery, payment is collected upon order delivery.
Question 6: How can I cancel an order?
Answer: To cancel an order, log into your account, access your order list, and submit a cancellation request. If the order hasn't been prepared for shipment yet, it can be canceled through Customer Service.