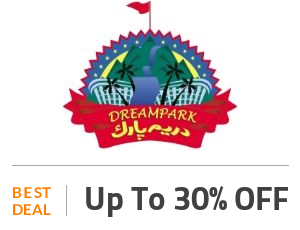 Dream Park Coupon Codes And Deals Jun2023 – Save Up To 30% On Entry Tickets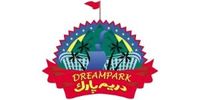 Last used 10 hours ago
Show details
Hide details
Still Looking?
Here are some offers you might like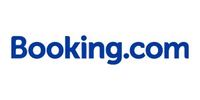 Last used 10 hours ago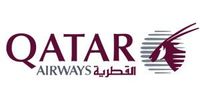 Last used 10 hours ago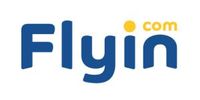 Verified Coupon

Last used 10 hours ago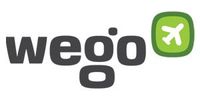 Verified Coupon

Last used 10 hours ago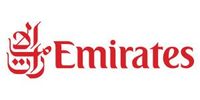 Last used 10 hours ago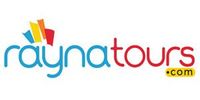 Verified Coupon

Last used 10 hours ago
Dream Park Promo Codes & Deals
Dream Park Coupon Stats
Total offers: 1
Coupon codes: 0
Best discount: Up To 30% OFF

Listen up – Almowafir is giving you a unique coupon code that will make your next trip to Dream Park a lot more affordable and enjoyable.
Here's what they have to offer: up to 30% off + 10% extra on Dream Park entry tickets at Waffarha:
Dream Park EG – Here's What You Should Know
Dream Park is one of the most popular theme parks in Egypt and the Middle East, and for a good reason. It features an abundance of fun rides, movie theatres, cafes, and restaurants which ensures that the whole family has an unforgettable time while they're there.
The park was founded in 1999. and has been operating since with much success. It's located in Giza, Egypt, and has acquired the attention of not only tourists but also locals.
What's interesting is that it was designed by a famous Canadian architecture company which is known to have designed the Mall of America and Universal Studios. That information alone tells you all you need to know.
Dreampark is also a member of IAAPA – the International Association of Amusement Parks and Attractions.
It's built on 150 acres of land, which gives more than enough room for all of the amusing activities you could want in a place like Dreampark.
Most people make it a point to visit Dreampark when they are in Egypt, and they never leave disappointed. Their guests are guaranteed a great time that they will cherish and remember forever.
One of the reasons this park is so loved is that it has a number of different activities that it offers, which means that anyone can find something that they like and enjoy. Families with more kids can often feel torn between the different wishes of their kids, so having multiple options that parents can take them to is always a relief.
Dream Park has thought of everything, which is why they have a 4D cinema, a ZOO, a bunch of rides, a water slide, and so much more.
There isn't a better way to spend your free day with your family than in a fun-filled place like Dream Park.
Before You Go There…
There are a few things you should take into consideration before you actually visit Dream Park if you want to maximize your chances of having the best day ever.
Plan ahead
Like any other popular tourist attraction, Dream Park requires some planning in order to get the best possible experience.
You should be prepared for a lot of people and crowds, but that's no different than other similar parks in the world. You just need to bring along patience, good spirit, and the readiness to have fun!
Proper planning is essential for trips like this, so our advice is to always explore what the park has to offer before you go there.
Research the rides and make a list of all of the ones that you really want to go on – that will save you a bunch of time once you get there. It's really easy to get distracted when you're there by a bunch of things which can result in you not actually getting to go on the rides that you were most excited for.
Don't forget to eat and drink
Also, don't forget to eat and hydrate. Such a fun place can make you forget to nourish your body because of all of the adrenaline – that's just a recipe for disaster. Count in little hydration and food breaks to ensure that your day at Dream Park is lived to the fullest.
The park itself has a few places in which you can get some water and snacks that you can consume on the go, but you can also visit a cafe or a restaurant if you need a longer break or want to eat a big meal with your family.
Keep in mind that you aren't allowed to bring food from the outside into the park, but don't worry if you have brought some, you won't have to throw it away – you can safely store it in your private cabinet until you finish with your visit.
Don't overdo it
A park like this is so thrilling and has so much to offer, which is why it's easy to get lost in the excitement. While it's great to live in the moment and let your wishes lead you, it's not great to let your entire visit be like that.
If you try and do too much at once, you'll burn out too easily, and you won't have as good a time as you could. This goes for children, especially, as they can get really excited at first and tire out really easily if there is no order.
Limiting your visit to a certain number of rides, regardless of whether they were pre-planned or not, can make a world of difference. You'll be able to really enjoy them without your attention being scattered and thinking about what else there is to try.
This concept may be difficult for children to grasp, as they will most likely want to visit all of the rides, so it's a good idea to let them choose a few rides to go on from the number of rides you set in advance.
It's much better to leave with clear and wonderful memories of a few rides and activities than to leave absolutely overwhelmed and unsure of what you just saw and experienced.
Browse The Dreampark Website For Additional Deals And Promotions
Dreampark offers promotions of their own that give you great deals and let you save money while being able to enjoy all the fun the park has to offer.
Here are some of the promotions:
Dream Land Residents (Silver Ticket with only 135 L.E Reservation by unit card)
Dream Land Club Members (Silver Ticket with only 135 L.E Reservation by membership card)
Special Needs & Handicapped (Silver Ticket with only 75 L.E Reservation by ID)
Fawry (Silver Ticket by a Paid receipt with only 140 L.E )
Charitable Organizations (Silver Ticket with only 75 L.E Reservation by certified Request submitted by the Organization every Monday only, while any other day Except Monday with only 133 L.E)
Note: these promotions are not applied to any other deals and cannot be combined.
DreamPark Promo Code [Currentmonth] [Currentyear] – Save Up To 30% On Entry Tickets With This Deal –
If you want to save money on your next trip to DreamPark, all you need to do is use this amazing discount code () when you're purchasing your tickets, and you'll get 30% + 10% off on Entry tickets. This deal applies to all residents of Egypt, so if that's you, don't miss out!
You're guaranteed to have a great time once you visit with the abundance of different rides and other entertainment that you can find at DreamPark. The whole family will have an unforgettable experience that they will look back on for years to come.
All you have to do to get this coupon code is to visit the Almowafir page for DreamPark, and you'll see the current promo codes that are available. When you see the one you want to use, simply copy the discount code or click the "COPY" button, and you'll be transported to the Waffarha site. Once you have everything that you want in your basket, go to the checkout page, paste the discount code into the designated area, and you'll see it work its magic.
Use the DreamPark coupon code (), save 30% + 10% on entry tickets, and you'll have just as much fun for a much lower price.
Dream Park Discount Codes – Adventures At Lower Prices
Such an enjoyable location should be available to everyone, which is exactly why this deal that Almowafir has for you is so amazing. By using the DreamPark promo code (), you'll get 30% + 10% off on entry tickets if you are a resident of Egypt.
Don't miss out on this incredible offer and give your family the experience of a lifetime. There's nothing more valuable than creating fond memories with your kids and your loved ones, which is exactly what you'll be doing when you visit DreamPark.
To make this experience all the more enjoyable for yourself and the other adults that are organizing the trip, you can use the DreamPark discount codes that are available on Almowafir and save your wallet additional stress.
All you have to do is find the coupon code you want to use on Almowafir's DreamPark page, copy it, and then paste it once you're at the checkout page. Leave the rest to the coupon code.
If you use this discount code in particular, you'll be saving 30% + 10% off on entry tickets which is a huge saving considering that you'll also have to pay for rides once you get in.
How Do You Use DreamPark Discount Or Promo Codes For Jun 2023?
Saving money has never been this easy. All you have to do is follow these simple steps below, and you'll reap the benefits.
Here's what you have to do:
Step: Go to the DreamPark page on Almowafir's website or app.
Step: Select the DreamPark coupon that you want to use
Step: Click the "Copy" button next to the code, and you will be automatically transferred to the website
Once you've found what you want to purchase, go to the checkout page
Type or paste the coupon code from the Almowafir website into the designated area for coupon codes
Click the "Apply" button, and the code will work its magic!
There you go – it's really that simple!
DreamPark Frequently Asked Questions (FAQ)
Is there only one DreamPark discount code on Almowafir?
Depending on when you're searching for coupon codes on Almowarif, their number and saving percentages will vary. From time to time, there are new deals added, which means that you will be able to find some that work best for you and give you the best conditions and results. Sometimes, there are multiple discount codes at once, and sometimes there is only one. However, don't worry, no matter the number, the deals are always great.
Where do I find DreamPark coupons?
There are a bunch of coupon codes available on the Internet that you can find with a simple Google search, but you need to be careful with them. Not all of them actually work and most of them are available only to a certain country. To find the best valid and working promo codes for DreamPark, go to Almowafir. There, you are guaranteed to find real promo codes for whatever store you need.
Is DreamPark child-friendly?
Of course! DreamPark is the dream place for any child. It's filled with themed rides, a 4D cinema, a ZOO, and so much more. It's not child-friendly – DreamPark was made for kids. So, don't wait a minute longer – get tickets for this amazing amusement park and give your kids an adventure they'll remember forever!
Can I take food with me to DreamPark?
No, you cannot take food from the outside into DreamPark. However, they have cafes and restaurants in the park itself, so you definitely won't be hungry.
Are lines for rides long at DreamPark?
Usually, you'll have to wait about 10 minutes for a ride unless it's a really busy day or a really popular ride. This is pretty good for an Amusement park, so the wait times aren't considered long.