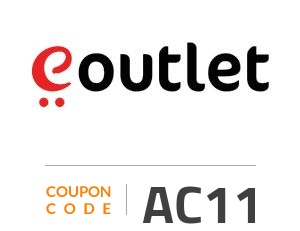 Eoutlet Promo Code: Save up to 80% on Luxury Brands with Almowafir – Uncover High-End Fashion at the Best Prices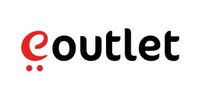 Verified Coupon

Last used 10 hours ago
Show details
Hide details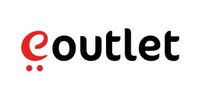 Eoutlet Sale: Up to 50% + Extra 5% OFF On Sitewide Orders
Eoutlet discount of Up to 50% off on all products & categories.
Apply 5% Extra off by activating Eoutlet Coupon code at checkout!
Save more when shopping latest Fashion designs, Beauty products, Care essentials and Makeup from TOP brands
COD is available on all orders from GCC countries. Additional delivery fees apply.
To activate it: Copy Eoutlet code, paste it on order summary page at the right.

Verified Coupon

Last used 10 hours ago
Show details
Hide details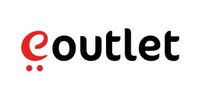 Eoutlet Sale: Up to 80% + Extra 5% OFF On Sitewide Orders
Eoutlet with Up to 80% discounts on all categories.
Redeem Eoutlet promo code to apply 5% Extra Off. No minimum cart value.
To avail of Eoutlet coupon: Click on this offer to copy Eoutlet code and go to the website to shop whatever you need, then paste the code in the Coupons application field at checkout
Enjoy multiple and secure payment options: COD, Visa, Mastercard, Amex & Union Pay.
Eoutlet provides free shipping on eligible orders (minimum spend) and delivery to all GCC countries + Iraq.

Verified Coupon

Last used 10 hours ago
Show details
Hide details
Still Looking?
Here are some offers you might like
Eoutlet Promo Codes & Deals
Eoutlet Coupon Stats
Total offers: 3
Coupon codes: 3
Best discount: Up To 80% OFF

Eoutlet Discount Tips – Redeem Almowafir's Promo Code And Save Big
When shopping at Eoutlet, be sure to make the most of the numerous discounts and savings opportunities available. The foremost among these is Almowafir's Eoutlet coupon (AC11). This exclusive code can provide up to an astounding 80% discount on your purchases, with an added bonus of 5% off. Whether you're buying designer clothing, luxury accessories, or high-end perfumes, the (AC11) code ensures you're getting the most value for your money.
In addition to the (AC11) coupon, you can also find other deals and discounts on Almowafir's website. Regularly checking Almowafir's site will keep you up-to-date with the latest offers from Eoutlet.
Another handy tip is to subscribe to Eoutlet's newsletter. This will ensure you receive the latest product updates and exclusive offers straight to your email inbox. Subscribers can often gain early access to sales and special promotions.
Lastly, remember to always check the clearance section on Eoutlet. This is where you can find high-quality items at significantly reduced prices, making it a treasure trove for savvy shoppers. Combined with the Almowafir (AC11) coupon, your savings can stack up significantly.
About Eoutlet
Eoutlet, an acclaimed online store, is your ultimate destination for luxury fashion, catering to customers in the Gulf region and Iraq. This premier platform features an immense selection of top-tier clothing, shoes, and accessories from over 70 of the most sought-after international brands, such as Chanel, Gucci, Balenciaga, and more, ensuring an unmatched shopping experience for men, women, and children alike.
Complementing its clothing line, Eoutlet showcases a remarkable variety of designer shoes. From classic stilettos and chic flats for women to stylish loafers and sophisticated oxfords for men, and fun, durable footwear for children, Eoutlet ensures every step is taken in style.
Beyond clothing and footwear, Eoutlet extends into the realm of luxury accessories. Customers can browse through an exquisite selection of designer handbags, from compact clutches perfect for an evening out to spacious totes for everyday use. Its range of eye-catching sunglasses, stylish luggage pieces, and ornate jewelry further elevate the customer's style quotient.
Eoutlet also offers a curated collection of premium perfumes from internationally acclaimed fashion houses. These scents range from light and fresh to rich and opulent, reflecting the diversity and sophistication of its customer base.
Eoutlet ensures authenticity and quality across its offerings. Every product comes directly from the manufacturer, guaranteeing 100% originality and stringent quality control.
In collaboration with Almowafir, Eoutlet makes luxury fashion more accessible through a selection of Eoutlet discount codes. The Eoutlet promo code (AC11) from Almowafir allows customers to make significant savings on a diverse range of fashion items. Simply enter the code at checkout to get up to 80% + 5% off on your next purchase.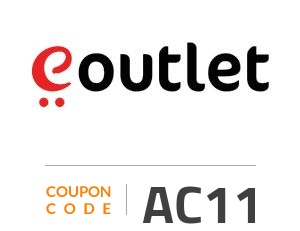 How Do I Use Eoutlet Promo Code
Using the Eoutlet promo code is a straightforward process, following these steps will guide you:
Visit Almowafir's website and locate the Eoutlet store page.
Browse through the available coupons and offers. Find the Eoutlet promo code (like AC11) and click on it. The code will be automatically copied for you.
Go to the Eoutlet website and start shopping. Add the items you want to purchase to your cart.
Once you've finished shopping, head to the checkout. Here, you'll see an order summary and a field labeled "Enter the discount code".
Right-click in the field and choose 'Paste' to enter your copied promo code.
Click on "Apply Discount". The total amount due should now reflect the discount from the promo code.
Proceed to complete your purchase by entering your payment details and shipping address.
Congratulations, you've successfully used an Eoutlet promo code to save on your purchase. Always remember to check for the latest promo codes on Almowafir's website before shopping at Eoutlet.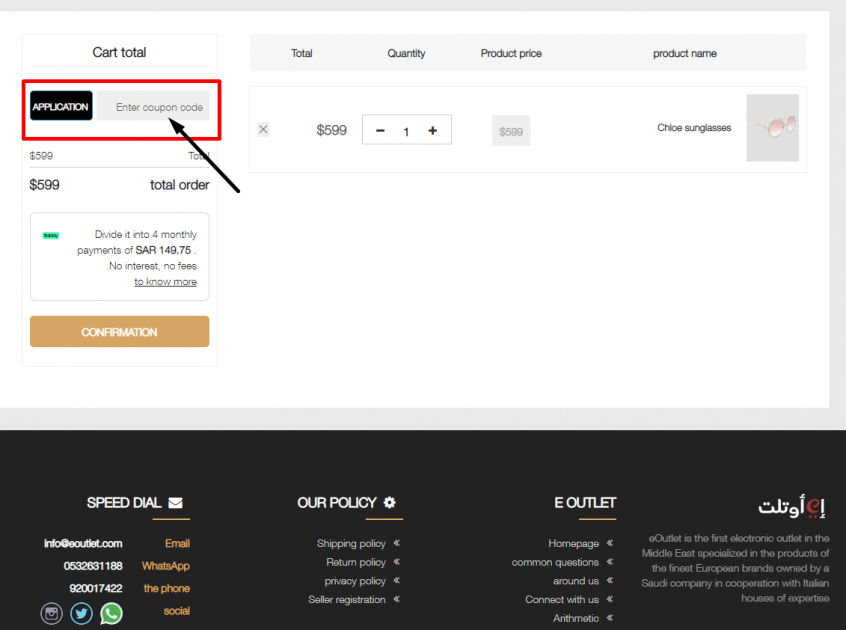 Eoutlet Store Features
At Eoutlet, the shopping experience extends beyond a vast product range. It is anchored in exceptional customer service and a customer-friendly return policy.
Eoutlet's customer service is always within reach to ensure that any customer's concerns or queries are promptly and efficiently addressed. You can reach out to them via email at info@eoutlet.com, or connect with them through WhatsApp at 00966532631188. Alternatively, you can use the "Contact Us" feature on the Eoutlet website.
While Eoutlet endeavors to offer high-quality products from leading international brands, it currently does not provide an extended warranty for its products. However, recognizing that customers' needs and satisfaction are paramount, Eoutlet does offer a free returns policy.
Shipping Methods
Eoutlet provides swift and efficient shipping services to Saudi Arabia, Gulf countries, and Iraq, with delivery times ranging between three to seven working days, assuming correct address details and availability of the customer to receive the shipment. Free shipping is offered within Saudi Arabia for orders exceeding 500 riyals, while orders under this amount are subject to a shipping fee of 25 riyals.
For the Gulf countries and Iraq, the shipping fee is set at 35 riyals. Eoutlet does not cover any potential customs fees. After dispatch, customers are provided with a tracking number, allowing them to follow their shipment's progress via Aramex's tracking platform.
Payment Methods
At Eoutlet, customers are provided with a variety of secure and flexible payment methods:
Mada: A widely accepted payment option in the region.
Apple Pay: A quick, secure way to pay using your Apple devices.
Visa and Mastercard: Global leaders in digital payments, accepted universally.
Kent and Oman Net: Popular payment systems in the Middle East region.
STC Pay: A leading mobile wallet option for seamless transactions.
Cash on Delivery: Ideal for customers who prefer to pay upon receipt of their purchases.
Aramex: Another convenient payment method, especially for customers who frequently use Aramex's services.
This range of payment options demonstrates Eoutlet's dedication to accommodating all customer preferences and ensuring a smooth shopping experience.
Return Policy
Eoutlet maintains a customer-friendly return policy with certain conditions. Except for perfumes and gift boxes, products can be returned or exchanged within two working days of delivery, given they are in their original condition, and packaging, and have not been used or tampered with.
In the case of credit card payments, the amount, along with applicable tax, will be refunded back to the card. However, for Cash on Delivery payments, the refund will be provided as a balance in the Eoutlet app for future purchases. It's important to note that shipping fees and cash on-receipt fees are not included in the return or exchange value.
Eoutlet Deals And Discount Codes Jun 2023 FAQs
Question 1: What are the payment methods accepted by Eoutlet?
Answer: Eoutlet accepts a variety of payment methods including Mada, Apple Pay, Visa, Mastercard, Kent, Oman Net, and STC Pay. They also accept Cash on Delivery for customer convenience.
Question 2: How long does Eoutlet take to deliver?
Answer: For deliveries within Saudi Arabia, the Gulf countries, and Iraq, Eoutlet typically requires three to seven working days. This, however, is dependent on the correctness of the provided address and customer availability.
Question 3: Does Eoutlet offer free returns?
Answer: Yes, Eoutlet does offer free returns. However, certain conditions apply. Products can be returned or exchanged within two working days of receiving the order, and they must be in their original condition.
Question 4: Are there any shipping charges?
Answer: Eoutlet provides free shipping to Saudi Arabia for orders above 500 riyals. For orders under 500 riyals, a fee of 25 riyals is charged. For shipping to the Gulf countries and Iraq, a fee of 35 riyals applies. 
Question 5: How can I track my order?
Answer: Eoutlet will provide you with a tracking number for your shipment. You can use this number to track your order through Aramex's website. If you face any issues, Eoutlet's technical support team is available to assist.