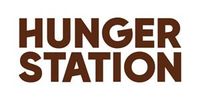 Show details
Hide details
›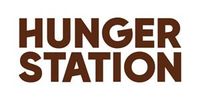 Up to 20% Off on freshest groceries + 20% Extra Code
Enjoy DOUBLE DISCOUNTS on Hungerstation grocery: Up to 20% Off all 100% fresh grocery products from TOP supermarkets, including fruits and vegetables, in addition to EXTRA 20% Off by using Hungerstation Discount Code by Almowafir.
Show details
Hide details
›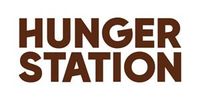 Show details
Hide details
›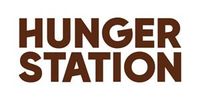 Show details
Hide details
›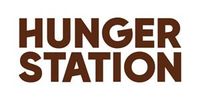 Hungerstation Fast Food: 20% Coupon on Everything
Save 20% of your next Hungerstation order from more than 10,000 Restaurants & Supermarkets – Enjoy ordering online your favorite cuisine or grocery and Get your order delivered to you within 25 minutes only! – Click to grab this Hungerstation Offer NOW!
Show details
Hide details
›
Still Looking?
Here are some offers you might like
Hungerstation Promo Codes & Deals


Almowafir has HungerStation Promo Codes, HungerStation Offers & HungerStation Vouchers
Save money on food orders with your HungerStation codes and HungerStation promo codes from Almowafir. HungerStation offers food delivery for more than 70 cities in KSA and Bahrain from more than 4000 partner restaurants. HungerStation offers food from various cultures, local and international food such as Arabic, Asian, seafood and more. Order fast food, healthy food, Italian food and more. Order your favorite food on HungerStation KSA with a few clicks: select your address, choose your favorite restaurant & add the food to your basket. You can track your order and pay Cash-on-Delivery – or choose from multiple other payment options. Almowafir gives you the best HungerStation vouchers & offers.

How to use your HungerStation codes, HungerStation promo codes & HungerStation promo codes & offers?
HungerStation codes & HungerStation vouchers are easy to use!
Find the HungerStation KSA page on Almowafir
Choose from the coupons & deals displayed
Select 'Get Code' or 'Get Deal', then click over to the HungerStation site
Once you've added products to your ?Shopping Cart &/or added the coupon code at checkout, double-check the deal before you pay!
That's it!
Why use HungerStation promo codes & HungerStation codes from Almowafir?
Save money – Almowafir gives you the best HungerStation offers on local and international restaurants. Use your HungerStation codes to shop at HungerStation KSA and enjoy the offers.
Order your favorite food in a few clicks – Select your address, choose your favorite restaurant, pay for your food. That's it.
Free delivery service – HungerStation offers you free delivery service on selected food from the most famous restaurants.
Food from different cultures – HungerStation offers food from the best restaurants around you from different cultures around the world.
Trusted and reliable payments – Amazing payment options, including Cash-on-Delivery and HungerStation wallet.
What are the best food options to order with your HungerStation vouchers & HungerStation offers?
Food from local and international cultures such as Italian, American, Mexican, Middle Eastern, Asian and more.
Fast food such as pizza, salads, pasta, bread, cakes, desserts, shawarmas, coffee and more.
HungerStation delivery.
HungerStation offers delivery service in KSA and Bahrain on all food orders from the partner restaurants. Use HungerStation codes from Almowafir to save more money.
Check which HungerStation services are available in your area by entering your address then searching for restaurants.
You can find the delivery cost in the order details before payment.
After you use your HungerStation vouchers and HungerStation codes the food will be delivered directly – as soon as it's prepared through one of the delivery partners.
HungerStation KSA payment methods.
Credit card – Visa, MasterCard, American Express and more.
Cash-on-delivery
HungerStation wallet
HungerStation cancellation policy.
You can cancel your order after 3-5 minutes by calling the customer service or from the HungerStation app. We recommend that you call customer service after using the app or the web page to cancel your order.
How to contact HungerStation KSA.
Business hours: 24/7
Email: [email protected]
Customer Support: https://hungerstation.com/sa-en/contact
Discounts on stores like HungerStation:
Tips from Almowafir to shop with your HungerStation codes, HungerStation promo codes & offers at HungerStation KSA.
Use HungerStation offers and HungerStation vouchers to save money. Visit Almowafir before ordering your food from HungerStation KSA to save more money.
Track your order from HungerStation. The expected delivery time will appear on the top of the page on the HungerStation app.
Make sure to cancel your HungerStation KSA order in 3-5 minutes. Cancel your order through customer service and HungerStation app.
Check your order before payment. You cannot make any changes after payment.
Distinguish between the delivery services from HungerStation and the delivery services from restaurants through their employees. You can classify the offers on the HungerStation website / app according to the type of delivery service.
You can cancel your HungerStation order if you did not receive the order after 20 minutes from the expected delivery time – and receive a full refund. You can check the delivery time from the counter on the top of the HungerStation page. Use HungerStation promo codes from Almowafir to buy more and pay less.
FAQ – HungerStation KSA on Almowafir.
Q: How can I find exclusive HungerStation vouchers &HungerStation codes?
A: To get delightful HungerStation offers, be sure to visit Almowafir and get the best HungerStation vouchers and HungerStation promo codes to shop your favorite food.

Q: My HungerStation vouchers are not working. What should I do?
A: For each coupon code, there are terms and conditions for its use and validity period. Almowafir provides you with everything you need to know about each coupon we give you. Check the terms and conditions to find out the validity period and any usage restriction so you can use your HungerStation KSA coupons with confidence, ease, and fun.

Q: Can I use an HungerStation promo code more than once in the same order?
A: No, you can only use your HungerStation code once, and you cannot use more than one code in the same order.

Q: Does HungerStation allow me to pay Cash-on-Delivery?
A: Yes – and HungerStation allows you to pay online using credit cards and other methods.