Metro Brazil is a unique Brazilian online store offering wide collections of fashion, accessories and shoes from the most famous and most important Brazilian brands in the world. You can buy Lupo clothing and corsets, iconic Plie clothing, even Solotica lenses, premium golden grass accessories, and more. Use the Metro Brazil discount codes & Metro Brazil coupons to save money. There are many men's fashion, especially the undergarments and sportswear, from famous Brazilian brands. Metro Brazil KSA & Metro Brazil UAE provide shipping and delivery service to all countries in the GCC. In addition Metro Brazil has a convenient return policy. Metro Brazil offers customers multiple safe payment options such as Cash-on-Delivery. Get your Metro Brazil codes to have lower prices.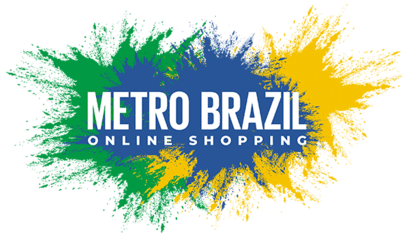 Find the Metro Brazil KSA page on Almowafir
Choose from the coupons & deals displayed
Select 'Get Deal', then click over to the Metro Brazil site
Once you've added products to your 🛒Shopping Cart, check the deal before you pay!

That's it!
A: To get the best Metro Brazil promo codes, be sure to visit Almowafir and choose the best Metro Brazil deals and discounts to shop your favorite clothing and accessories while saving money.
A: For each coupon code, there are terms and conditions for its use and validity period. Almowafir provides you with everything you need to know about each coupon we give you. Check the terms and conditions to find out the validity period and any usage restriction so you can use your Metro Brazil code with confidence, ease, and fun.
You can not get an elegant look or spoil it completely if you choose models that do not fit your body shape. Do not worry, choosing the right swimsuit for your body shape is not a difficult task at all, there are only a set of criteria that you must keep in mind to help you choose the perfect piece for you and increase your feeling of confidence and attractiveness on the beach. In this guide, learn how to choose beachwear that suits your body shape.
The bikini models that come with a bra in the form of a lined balconette tops are of the pieces that perfectly fit the shape of the pear body, and if you prefer one-piece swimsuits, you can choose the pieces that feature the upper part of the balconette top. This type of beachwear helps to give the upper part more volume, which balances your body shape and makes you look more elegant.
Women who have a large upper body need beachwear that supports the chest area to feel more secure during movement. Swimsuits that come with bandeau cups or molded cups that completely cover the chest will provide a good support for it and keep it in a raised position and not vibrate, so go for it.
A woman who has a small upper body should not be confused too much, as most of the styles and models of dress clothes will suit her body shape. If you prefer to maintain their natural size, choose a swimsuit with a triangular top, which is very elegant and delicate.
Choose a one-piece swimsuit with bold patterns to give an impression of fullness of the body and if you are more inclined to the bikini, then choose the models that feature a balconette top, and it is preferable that the bottom piece is not high-waisted and not completely low but rather medium. Get your Metro Brazil voucher code & Metro Brazil promo code to save money.
Women with curves have many choices of beachwear, they can wear bikini or one-piece swimsuits, but the perfect cut for the naturalness of the curved body is the one that has a design that distracts attention from the abdominal area and supports the upper area perfectly.
Hair is the first thing that grabs the attention to your look, but it is prone to many problems, including: hair loss, dandruff that appears on the scalp, and the appearance of white hair at an early age, so if you want to avoid these problems that is mean you need good hair care products, and this can be achieved using natural materials, and here we will provide the most important tips on how to care for hair of any type, whether dry, normal.
Eat healthy, balanced food, along with drinking adequate amounts of water daily, so that the focus is on foods that contain proteins in addition to vegetables, fruits, legumes, whole grains, and foods that contain acids, omega-3 fatty acids found in salmon, flaxseed oil, and dairy products are all important for hair health in addition to Metro Brazil products that will help you a lot to get the look that you want and it will keep your hair nice and healthy.
Natural materials such as lemon juice, coconut oil, apple cider vinegar, and honey, and each of these substances has a special effect on the hair, and this is as follows: wash dry hair with lemon juice to restore its shine. Make a mixture of water and apple cider vinegar to get lustrous, shiny hair. Mix honey with two cups of hair cream to create a natural product for moisturizing dry hair.
Try to use shampoo consisting of natural materials such as keratin, rosemary, and herbs, and the moisture of the hair must be preserved after using the shampoo to protect the hair and to maintain its shine, which makes it softer, and it is preferable to use sulfate-free shampoo and parabens, which are the two substances that make the shampoo foam. Paraben, in addition to the damage it causes to the hair, causes problems for the eyes and irritation after prolonged use.
Curly hair needs a shampoo that does not dry out too much and provides moisture to hair.
Dyed hair needs a shampoo consisting of substances that strengthen the hair in addition to amino acids, because dyeing hair causes great harm to it.
Dry hair needs a shampoo that contains glycerin and collagen, to help restore some moisture to hair.
Oily hair needs a type of shampoo intended for daily washing.
It is wrong to wash hair with shampoo daily, as daily washing of hair will lose the natural oils.
The conditioner should be works for your hair and the conditioner must be used every time the hair is washed with shampoo, and it is recommended to do an oil bath for the hair once a week, as this gives the hair softness and makes it healthy.
A lot of protein, can make hair dry and brittle. Although protein is one of the main components of hair, when using these products it should be in small quantities.
Dry the hair with a cotton ball instead of a towel. You should also avoid using the hairbrush when it is wet and use a wide-toothed comb instead. It is better not to use an electric dryer, as the heat makes the hair lose its health, and if there is a need to use it, the heat should be reduced to the lowest possible degree. Cut hair regularly, equal to 0.6 cm, every 6-8 weeks.
The hot water causes dry hair and leads to hair tangles, which may cause breakage.
Color pulling and hair dyeing, as the materials used for these purposes pose great damage to the hair.
It is not tied tightly, for example, it can be tied in a simple ponytail without using many elastics to tie the hair and without pulling it too much as well.
Do exercises that keep the person away from stress, such as yoga and meditation exercises, walking, or even cycling must be done.
Preparing a mixture of castor and egg white, and this mixture is prepared by mixing two tablespoons of castor oil with one egg white and one teaspoon of glycerin, and then distributing the mixture on the scalp and the entire hair, and the result will appear on the hair from the first use. Save more money with your Brazil discount code.
Massage the scalp with warm coconut oil, then cover the hair with a hot towel and leave the hair for an hour before washing it.
Mix some henna with an egg, lemon juice and a tablespoon of coffee powder, and then apply the mixture to the scalp and the rest of the hair, then leave the mixture for 45 minutes on the hair before washing it with water and a mild shampoo.
Boil a cup of dried berries with four cups of water with the addition of a little sugar and leave the mixture to boil until the equivalent of one cup remains, and then mix a cup of berries with two cups of henna and lemon juice and apply the mixture on the hair and then wash the hair after two hours.