The Qatar Airways promo code gives you up to 25% off all airline tickets and hotels on the Qatar Airways KSA website, exclusively as part of Qatar Airways offers via Almowafir – activate the Qatar Airways coupon and continue to book your flight at the… Read more about Qatar Airways coupons
Still Looking?
Here are some offers you might like
Qatar Airways Promo Codes & Deals
Qatar Airways Coupon Stats
Total offers: 8
Coupon codes: 5
Best discount: Up To 25% OFF
Qatar Airways Promo Code Nov 2023 PCQR0623– Get 25% Off!
The Qatar Airways promo code gives you up to 25% off all airline tickets and hotels on the Qatar Airways KSA website, exclusively as part of Qatar Airways offers via Almowafir – activate the Qatar Airways coupon and continue to book your flight at the lowest cost!
Qatar Airways offers help you get a discount of up to 25% on every reservation on the Qatar Airways KSA – activate the Qatar Airways discount code now and continue to book your next flight at the cheapest price!
Do not miss the Qatar Airways offers 2023 that offers you 25% discounts on hotel booking, flights or holidays at your favorite destination around the world with the best price guarantee. Get the Qatar Airways voucher code now and enjoy up to 25% off your next bookings on Qatar Airways!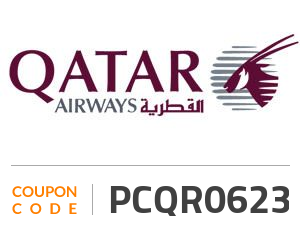 Discount Tips for Qatar Airways
Book in advance: One of the best ways to secure cheaper fares is to book your flights well in advance. Airlines often offer lower prices for early bookings, so try to plan your trip and book your tickets as soon as possible.
Be flexible with your travel dates: If you have flexibility in your travel dates, you can take advantage of Qatar Airways' fare calendars or search for the cheapest days to fly. Sometimes flying on weekdays or during off-peak seasons can result in lower fares.
Sign up for newsletters and fare alerts: Subscribe to Qatar Airways' newsletter or fare alert services to receive notifications about special Qatar Airways deals, Qatar Airways promotions, and Qatar Airways discounts. This way, you'll be among the first to know about any discounted fares.
Follow Qatar Airways on social media: Stay connected with Qatar Airways on platforms like Facebook, Twitter, and Instagram. Airlines often announce flash sales or limited-time promotions through their social media channels, so keeping an eye on their updates can help you find discounted fares.
Use a travel rewards credit card: Consider using a travel rewards credit card that offers benefits like airline miles or points. By accumulating these rewards, you can potentially save on future Qatar Airways flights or even earn free flights.
About Qatar Airways
Qatar Airways and Almowafir are offering customers from the KSA, Kuwait, the UAE, Qatar, Bahrain, and Oman an amazing deal! By going to the Almowafir page for a Qatar Airways coupon or, Qatar Airways promo code, any customer can get up to 25% off on flights and bookings of hotels for their trip. So, find your next adventure and save by using a Qatar Airways deal or Qatar Airways promo code PCQR0623 from Almwoafir!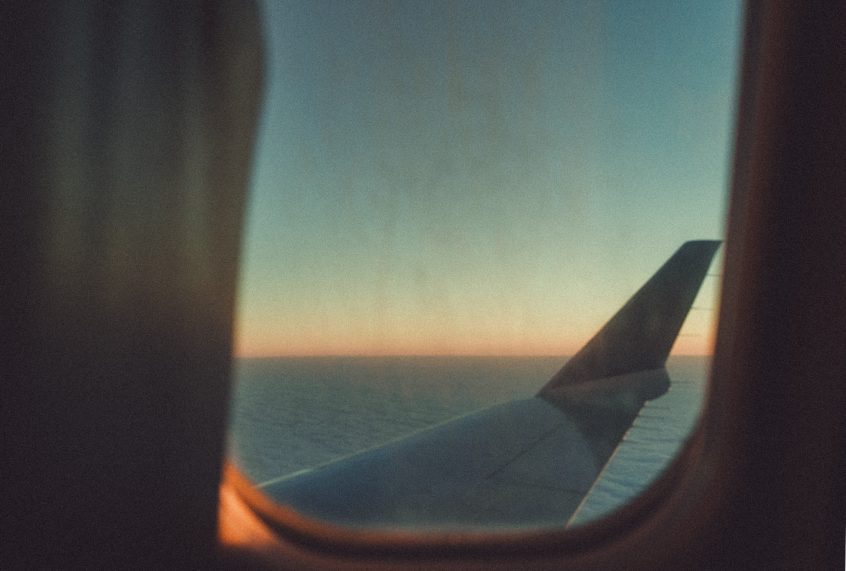 Why Qatar Airways services are the best in their category
Qatar Airways discount code up to 25% of your next reservation
Use the Qatar Airways promo code through Almowafir to get up to 25% off your next reservation on the Qatar Airways website.
Booking management
You can now manage your Qatar Airways reservation easily online, without additional costs to enjoy your flight, including: choosing your seat on the plane, amending your personal details, canceling or modifying your reservation, requesting and scheduling special meals during and before the flight in addition to additional services, viewing the flight ticket and route Flight, rent a car, buy extra baggage, book transfer and packing services, schedule a business meeting and much more.
Qatar Airways Privilege Club
Qatar Airways Privilege Club Program is the company's loyalty program and is a package of privileges and benefits granted to frequent travelers on Qatar Airways in the form of annual membership to take their travel experience to a new level.
The annual membership is determined according to the number of Qpoints that you collect throughout the year, to be classified into one of the following membership categories: Burgundy, which is the first category in the classification, Silver, Gold, and Platinum, which is the highest. Ranking takes place daily and upgrading your membership is very easy – you just have to collect the minimum required Qpoints to be promoted to the next tier.
You are awarded Qpoints on every flight you take with Qatar Airways, one of the airlines that are members of the One World alliance. You can also earn Qmiles on every flight you take on QatarAirways or alliance companies, according to the class of travel and the cost of the ticket, to use them later on other flights or to exchange them for other benefits when traveling, or even for shopping at Qatar Duty Free – Qatar Duty Free.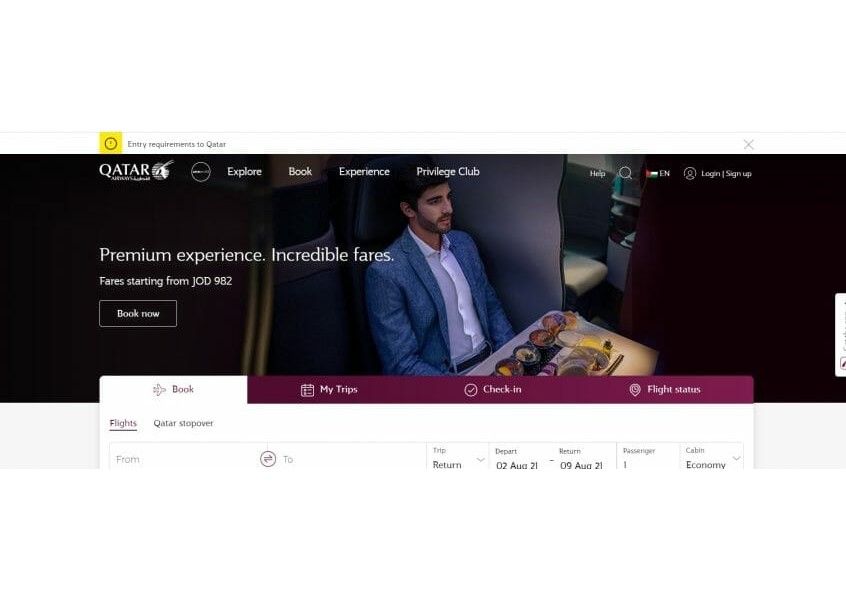 How to use a Promo Code to save with Qatar Airways
Saving money using Almowafir coupons is easy! Just follow these simple steps:
Go to the Almowafir website or mobile app, then click on your favorite store page.
Many stores have multiple codes and offers listed, so check which code will give you the best deal on your purchase!
Click "More Details" to check terms and conditions on your chosen code then click "Get Code" to open the code popup.
Your discount code will be copied automatically – or click the "Copy" button.
Your chosen store's site will launch in a new window after 3 seconds. Or click to "Go to" your store.
Add all of your favorite products to your cart, then proceed to checkout.
Paste the discount code you copied into the field in the order summary.
Click "Apply" to activate the discount and check that your discount is reflected in the grand total.
Congratulations, you saved money!
Best categories to save on with a Qatar Airways promo code PCQR0623
Qatar Airways has many ways to help you get great savings. Here are some of the best of their trips and perks savings to be had!
Countries that customers from the KSA love
Americas promo code
Europe promo code
Africa promo code
Asia promo code
The Pacific Islands promo code
Destinations that customers from the UAE love
Amsterdam discount code
Maldives discount code
Barcelona discount code
Lahore discount coe
Cairo discount code
Services that customers from Qatar love
Flights coupon code
Hotels coupon code
Car Rentals coupon code
Travel Insurance coupon code
Special Features @ Qatar Airways
Fast and convenient booking of flights online
Search function for deals and destinations
24/7 Award winning customer service
Create account for added benefits
Many advanced payment options
Popular cities that Qatar Airways services in the GCC:
Riyadh
Jeddah
Mecca
Dubai
Abu Dhabi
Al Ain
Doha
Al Rayyan Municipality
Lusail
Sur
Seeb
Sohar
Manama
Muharraq
Hamad Town
Qatar Airways refund policy
Due to the nature of Qatar Airways diverse offerings and packages, please see the refund policy page for all relevant information here
Choose Almowafir – and Save More – Easily
Almowafir works with the BEST GCC and International shops so you always have a discount for where you want to shop you never have to compromise on quality.
Top GCC & Intl Shops
Almowafir works with the BEST GCC and International shops so you always have a discount for where you want to shop you never have to compromise on quality.
Best Coupons & Deals
Almowafir negotiates on your behalf to get you exclusive coupons and codes so you can save money and get everything on your list.
Start on Your WishList
Almowafir saves you money on your essentials and wish-list items alike so you can get what you need and still have money left for what you really wanted.
Updated in Real-Time
Almowafir updates our site with new coupons and discounts daily so when you copy and use a coupon, it works, every time.
FAQ- Qatar Airways on Almowafir:
Q: How can I find exclusive Qatar Airways coupons?
A: It can be very difficult to get Qatar Airways discounts since many coupons and discount sites are not updated with live and current codes. Almowafir's code is always live and updated, so you will get a sweet discount at Qatar Airways every time.
Q: What are the validity period, terms, and conditions for using Qatar Airways coupon codes?
Multiple use by 1 customer OK
Up to 25% off on air fare and hotel bookings.

For the latest real-time updates to Terms, Conditions & Validity, scroll to the top of this page, then click "Show Details" at the bottom of your selected coupon.

Q: Why does the website not allow me to check in online during the check-in time?

A: Online check-in for flights from the U.S. open 24 hours prior to departure.

For flights to the U.S., the online check-in window opens 24 hours prior to departure from Doha.

For all other flights, online check-in is available 48 hours to 90 minutes prior to the flight's departure. Additionally, the 48 hours to the 90-minute window should include your connecting flights.

Please note that if you have other airlines as part of your itinerary or a wheelchair booked for your journey, you will not be able to check in online and will have to complete the check-in at the airport.

Q: What is my carry-on baggage allowance?

First Class: 2 pieces, not to exceed 15kg, not larger than 50x37x25 cm.
Business Class: 2 pieces, not exceed 15kg, not larger than 50x37x25 cm
Economy Class: 1 piece, not to exceed 7kg, not larger than 50x37x25 cm
Flights to and from Brazil allow for 1 piece not to exceed 10kg
In addition to your hand baggage allowance, you can also carry personal items such as one ladies handbag or one small briefcase, one coat, cape or blanket, one umbrella, one pair of crutches or walking stick, one small camera or binoculars, limited reading material, an infant's carrying basket, and duty free items purchased on the day of your flight.
Laptops and laptop bags have to fit within your hand baggage allowance.
Q: What is the policy on personal wheelchairs?
A: Wheelchairs are available for use at all airport locations and can help in transferring you from one point to the other within the airport throughout your journey. You may submit a special service request for a wheelchair at the time of booking or through the 'Manage Booking' feature online, or by contacting your local Qatar Airways office at least 48 hours prior to departure.
If you intend to travel with your own wheelchair or use other mobility aid then please inform Qatar Airlines either at the seat booking stage or after you have made your booking. They will carry your wheelchair or mobility aid free of charge. A list of their office contact details can be found here.

 The following is pertinent with respect to mobility aids:

You will be able to use your personal wheelchair or mobility aid wherever possible. However, another wheelchair will be used to take you to your allocated seat on the aircraft.
Battery powered wheelchairs and mobility aids will be accepted as checked baggage and kept in the aircraft hold. Qatar Airways will not accept transport of a damaged or leaking battery.
Please provide sufficient details about your wheelchair/mobility aid and batteries to staff prior to travel. This will enable staff to better assist you as well as to take adequate safety measures.

Why Qatar Airways is better than other airlines in the GCC
Qatar Airways is regarded as one of the best airlines in the world, not just in the GCC. The airline has received numerous awards for its exceptional service, in-flight experience, and overall performance. Here are some reasons why Qatar Airways stands out among other airlines in the GCC:
Qatar Airways offers one of the most modern fleets in the world, with state-of-the-art aircraft, like the A380, and Boeing 787 Dreamliner. These aircraft are equipped with advanced technology and features, providing passengers with a comfortable and enjoyable flying experience.
Watar Airways is also known for its exceptional customer service. Qatar Airways' cabin crew is well-trained and professional, and they go above and beyond to ensure passengers' needs are met. The airline also offers a wide range of services, such as lounge access, chauffeur-driven airport transfers, and priority check-in and boarding.
Qatar Airways has an extensive global network, with flights to over 160 destinations worldwide. The airline operates flights to major cities in Europe, Asia, the Americas, and Africa, making it a popular choice for travelers.
Overall, Qatar Airways' commitment to providing a comfortable, enjoyable, and seamless flying experience sets it apart from other airlines in the GCC.