Subway Sale For KSA & UAE – Get 90% On Your First Delivery
Use the Subway promo code () in Saudi Arabia or (FD165) in the United Arab Emirates via Almowafir to save 90% on your very first Subway order (delivery fees included). The ToYou app customers in the KSA and the UAE users of the Careem app may get a… Read more about Subway coupons
Still Looking?
Here are some offers you might like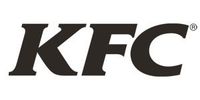 Last used 10 hours ago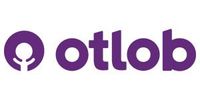 Last used 10 hours ago
Subway Promo Codes & Deals
Subway Coupon Stats
Total offers: 4
Coupon codes: 4
Best discount: Up To 90% OFF
Subway Sale For KSA & UAE – Get 90% On Your First Delivery
Use the Subway promo code (ALMR9) in Saudi Arabia or (FD165) in the United Arab Emirates via Almowafir to save 90% on your very first Subway order (delivery fees included). The ToYou app customers in the KSA and the UAE users of the Careem app may get a discount on any size Subway purchase.
Discount Tips
In search of a way to indulge your senses and go on a trip of tastes that knows no boundaries? Subway is your final stop for fresh, nutritious, and tasty cuisine that will fill you up and satisfy your soul.
We recommend following these simple tips to take full advantage of Subway's amazing deals.
To begin with, you should snoop around their website. You can always find something interesting among the current active specials and discounts that can save you a fortune.
The next step is to maximize your savings by searching the web for even more discounts. Subway's website already has many tempting deals, but you can save even more moneyby using a coupon code.
An extra tip – make sure that the discount is still valid before making any purchases.
Lastly, to avoid being let down, choose a reliable discount source, such as Almowafir. These trustworthy sites will provide valid promo codes that are up-to-date and applicable in your region.
If you keep these things in mind, you can get your Subway sandwiches with your favorite toppings and beverages without spending too much.
About Subway
Subway is a fast-food chain based in the United States that primarily serves subs, wraps, salads, and beverages.
In 1965, in Bridgeport, Connecticut, Fred DeLuca and Peter Buck opened a sandwich shop called Pete's Super Submarines. It underwent several early name changes before settling on "Subway" in 1972.
The team at Subway believes that fresh and nutritious food should be the norm rather than the exception. That's why they employ the time-honored Subway motto, "Eat Fresh," and they're proud to say that they use nothing but the freshest ingredients, many of which come directly from nearby farms. Everything that goes into their sandwiches is made with the utmost care, from freshly baked bread to crisp veggies and delicate meats.
Yet, what sets Subway apart is not the ingredients alone. They provide a wide choice of toppings and sauces so that you may personalize your sandwich to your liking.
Subway is proud to provide its customers with this creative freedom.
Subway's sandwich chefs will make your dream sandwich come true, just as you like it – toasted, chilled, loaded with meat, or vegetables.
At Subway, they consider every bite to be a cause for celebration. That's why they have so many different kinds of sandwiches based on flavors from around the globe, from the traditional Italian B.M.T. to the spicy Chipotle Chicken.
How Do I Use Subway Discount Code?
Redeeming and using the Subway coupon codes (ALMR9) and (FD165) is straightforward and will let you save 90% on your online order via ToYou or Careem apps.
Follow these steps to use the discount code:
Go to the Subway store page on the Almowafir website.
Pick the Subway coupon or promo code you want to use from the range of offers and discounts at your disposal. Your desired code will be automatically copied when you click on it.
You will be redirected to the ToYou or Careem app within a few seconds, depending on whether you're in the KSA or UAE.
Choose the Subway meals you want, put them in your shopping cart, and begin the checkout process.
Paste the Subway discount code that you copied into the order summary.
When you use your Subway coupon codes, the savings will be deducted from your order's total after you click "Apply."
And there you have it!
You've saved 90% on your Subway order from ToYou/Careem app using Almowafir's coupon code. After you're done, you'll wonder how you ever got along without Almowafir's discount coupons since they make shopping easy and affordable.
Shipping Methods
Using the ToYou app, clients may place orders from restaurants around Riyadh. Delivery times range from 30 minutes to an hour, depending on the distance between the restaurant and the customer's specified delivery address.
If you are in the United Arab Emirates and are placing your meal order using the Careem app, the delivery timeframes may differ; nonetheless, this information is provided in each restaurant section. But don't worry; their team aims to get you your food as quickly as possible.
Payment Methods
Both ToYou and Careem accept a wide range of payment options to make using their services as convenient as possible.
On the ToYou app, these methods include credit and debit cards and cash on delivery. Customers can access various alternatives since all major credit cards, including Visa, Mastercard, and American Express, are accepted.
Nevertheless, in the United Arab Emirates, you may use the Careem app and pay for your meal using cash, a credit card, or Careem Pay credit. Please be aware that no modifications can be made to the payment method after placing an order.
Return Policy
Clients of the ToYou app have up to seven days to contact customer service and request a return, after which a return shipping label will be provided. Once the item is received, ToYou will process the return and refund the original payment method.
Furthermore, if you happen to get damaged goods while using the Careem app, please get in touch with customer support as soon as possible, and they will take care of everything for you.
Subway Sales – FAQs
Question 1: What is the best Subway discount code available in the KSA?
Answer: The best Subway promo code in the KSA is (ALMR9) available via Almowafir. The coupon entitles you to a 90% worth discount code for your Subway meal order on the ToYou app. The discount is available to all users of the ToYou app in Saudi Arabia. It doesn't require a minimum order value and will also save you money on delivery fees. So, why waste any more time? Go to Almowafir now, and grab your Subway coupon code to save big while ordering delicious food.
Question 2: What is the most effective Subway discount code in the UAE?
Answer: If you want to save money on your Subway orders via the Careem app in the UAE, then you need this exclusive Subway discount code (FD165) available only via Almowafir. The coupon provides you with a 90% discount on your order, and it doesn't require a minimum purchase value. But that's not all. Delivery fees are also discounted when you use this amazing Subway coupon code. So, go to Almowafir, grab your coupon, and enjoy your Subway meal while saving a ton of money!
Question 3: How can I place a meal order with Careem in the UAE?
Answer: If this is your first time using Careem, you'll need to sign up by providing your cell phone number, full name, and a secure password. After signing up, tap the "food" icon on the app's main screen. Then,  you'll be able to choose from several dining options and deals.
Question 4: How can I track my Subway order on the ToYou app in the KSA?
Answer: ToYou's "My Orders" area is where you can monitor your shipment's status. Order updates and tracking information, if applicable, will be shown there.
Shipping Methods
Standard shipping (30 minutes to 1 hour)