When it comes to shoes, many women love to be fashionable no matter the season. There are many different kinds of shoes for women, but among those, what stands out most for fashionistas are boots. A pair of boots are mostly worn by people during the winter season. But it can actually be worn no matter what season it is, and it can make any outfit look more gorgeous. If you are searching for the best boots for women, there is an online store that we can recommend, which is VogaCloset.
VogaCloset is an online fashion store in the United Kingdom that offers the latest women, men, and kids trends from the runways straight to the closets of fashion enthusiasts in the Middle East. It offers over 80,000 items from more than 400 brands. Among those items are very fashionable boots for women. If you are interested in shopping for the latest boots, you can use this VogaCloset discount code. To help you find the best pair of boots to match your outfits, below are the top VogaCloset women boots styles that you can buy.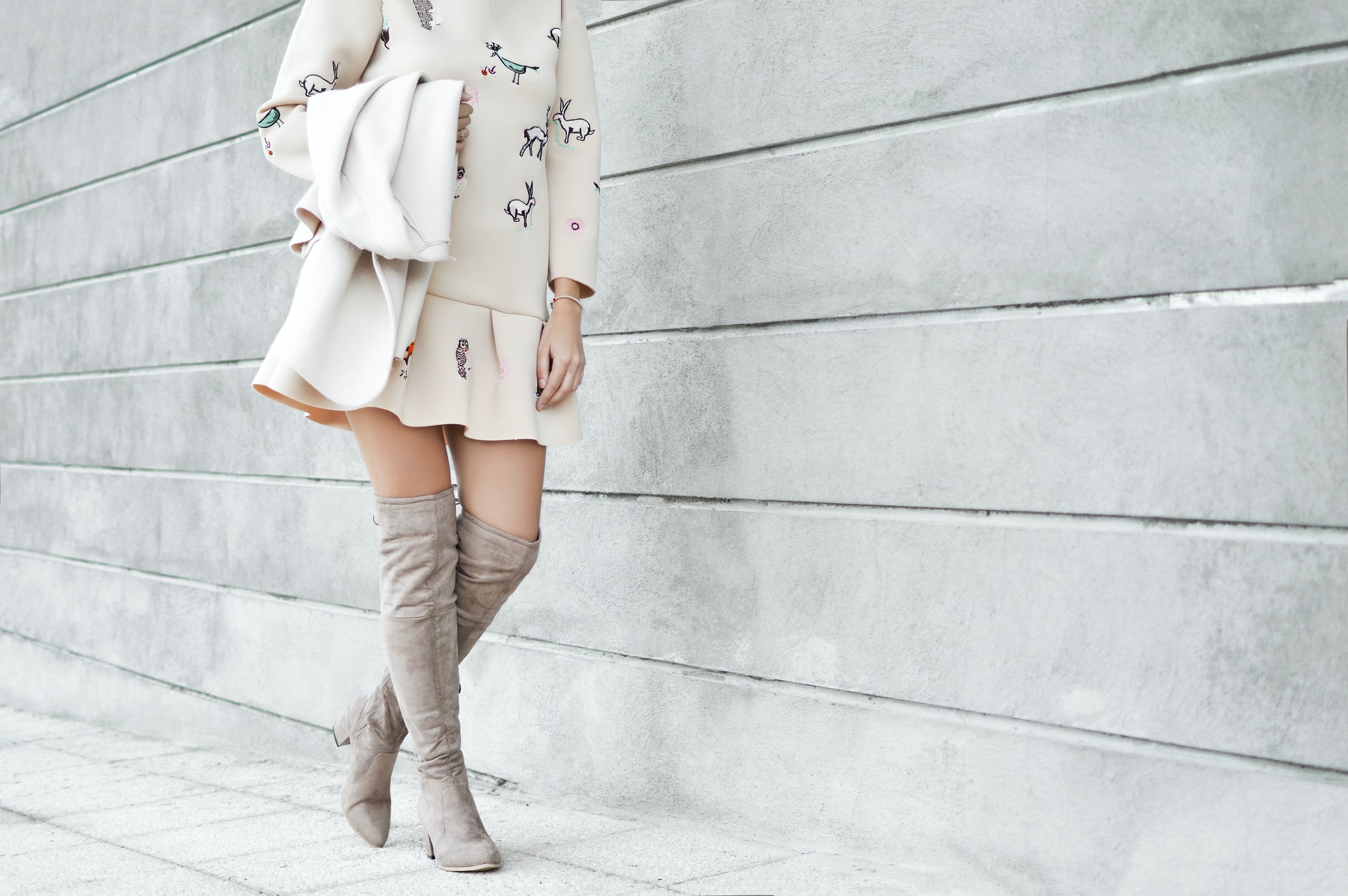 1. High-heeled Boots
These types of boots can make women look more alluring and taller. If you are going to attend a gathering or a fun party with your friends and family, these heels are consistently the go-to choice for many women and girls. You can pair high heels boots with pant-style sarees, flared trousers, and denim pants. You can also match high-heeled boots with a sheet dress, which will make you look amazing, chic, and classy.
VogaCloset has many high-heeled boots to offer. One example is the Platform Ankle Boots by Nastygal, which is simple but fashionable. Some of the other brands that you can find include Misspap, Boohoo, Pretty Little Thing, and Oasis. Check them out, and you can spot some of them at discounted prices.
2. Ankle Length Boots
These boots cover the ankle area of the foot. Their style makes a high-fashion, street-style statement. Wearing a pair of rugged tan-brown ankle-length boots is one example of how you can accessorize your dress. If you wish for a more laid-back casual approach, you can also pair them with ripped jeans and an old flannel shirt. Ankle-length boots are comfortable enough. With this, they are very easy to incorporate into your day-to-day looks.
There are plenty of ankle-length boots available in VogaCloset. Some of them come in high heels, while others are flat boots. One example of stylish ankle-length boots that you can find here is the Clarks Illeana Calla Leather Ankle Boots in Red. It is a pair of leather boots that you can wear with dresses and pants. There are also other brands available, such as Quiz and Dorothy Perkins.
3. Below Ankle Boots
These are boots that are lower than ankle-length boots. They are classy and perfect for formal occasions. You can simply wear a shirt, blazer, and pencil skirt with below ankle boots, and you are good to go. Most of the time, below ankle boots come with a high heel. Therefore, if you want to keep in touch with your feminine side, this type of boot is perfect for you.
We have spotted one stylish below ankle boots in VogaCloset. It is the red zip-heeled ankle boot by Dorothy Perkins. It has an almond toe and an extra-wide fit for comfort and style. It has a timeless design and is perfect for formal dresses.
4. Calf Length Boots
These boots are those that have the length of your high calves. Most of the time, they feature zippers along their length to avoid unmanageability. These boots are chic, and they can go well with casual jeans. They are also very comfortable and perfect for winter wear.
Calf-length boots are also the perfect choice if you want to dress up like a doll, and VogaCloset has the perfect one for you. The Square Toe Lace Up Hiker Calf Boots by PrettyLittleThing is a gorgeous choice. Adding it to your outfit of the day will instantly elevate your look.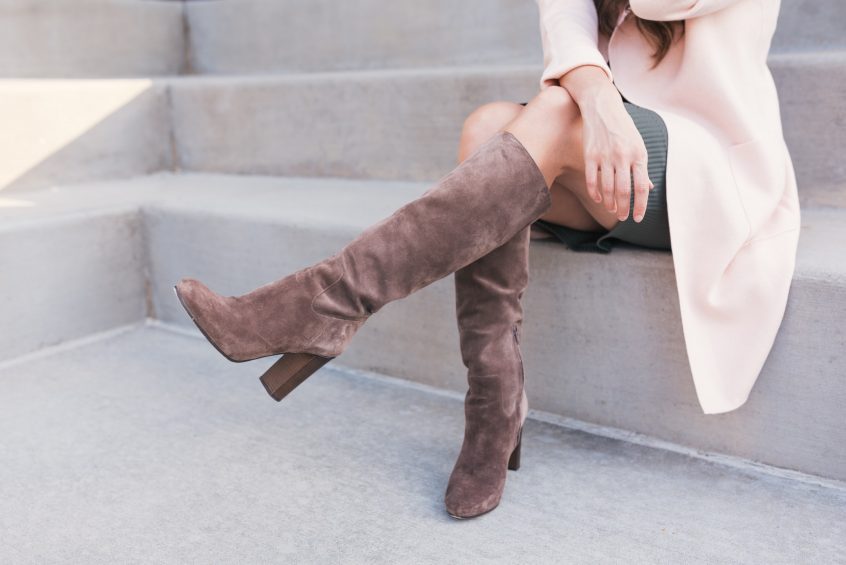 5. Knee-High Boots
These are probably the ultimate flamboyant prototype of boots. Knee-high boots can accentuate the legs to look longer. This is why they are still on trend today. Many models and celebrities love to wear this type of boots. They are best suited for parties where you usher your inner-diva out. These boots are ubiquitous and aid in making any boring outfit look extra stylish.
There are plenty of choices for knee-high boots in VogaCloset. One of the most stylish ones that we've found is the Wave Sole Over The Knee boots by Boohoo. It is a knee-high leather boot that will surely make you stand out in the crowd like a diva. No matter what outfit you wear, this pair of boots will make you look gorgeous.
6. Sock-Fit Boots
These boots are the perfect choice during the winter season. They are perfect if you need comfort and warmth while looking fashionable. Sock-fit boots can go well with any outfit, especially if you are looking for a feminine touch. They feature inserted socks in the interior mesh of the boots, so you no longer need to wear socks. These types of boots are trendy, and they can look amazing with jeans and fringed dresses.
The heel sock boots by Boohoo are one of the best we found in VogaCloset. It is made of suede, and its design is all about staying comfortable and fashionable. It has a close-fitting stretch fabric that fits closely around the ankle and imitates a sock. It has a pull-on style that is the perfect combination of comfort and class. You can pair these boots with a leather-look skirt and cropped shirt, and you're good to go. You can also use a VogaCloset promo code to score the best pair for less.
7. Wedge Heeled Boots
These boots are perfect if you prefer functionality and practicality over fashion. This is a great choice for women who end up with sore feet and ankles while wearing high-heeled boots. The best thing about wedge-heeled boots is that they provide support to your feet. You can wear them all day without complaining that your feet hurt when you get home.
VogaCloset also has a lot of wedge-heeled boots available. One of the most stylish is the Dr. Martens Jadon II Mono Wedge Ankle Boots in faux leather. This is the type of boots that you can wear with any outfit, whether a dress, long skirt, shorts, or pants.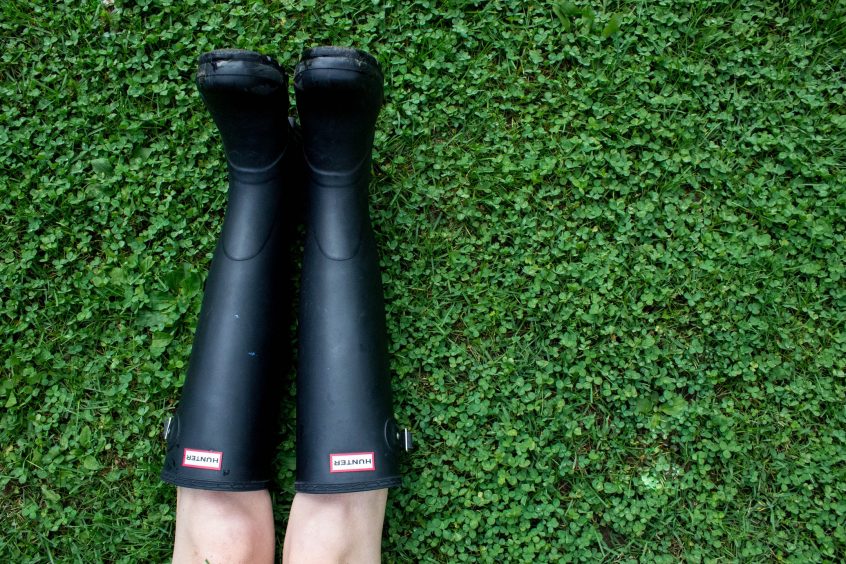 8. Rain Boots
These are also referred to as gumboots. They are made of rubber and other elastic materials that are water-resistant. Rain boots are very fashionable these days due to the recent upheaval towards sustainable fashion. Many are made from recycled plastic and are available in fun and bright colors and designs.
VogaCloset also has the best for you when it comes to rain boots. They have the zip-down heeled rain boots by Nastygal. These boots come in flexible faux leather and have a high ankle silhouette, flat cleated sole, square toe, medium block heel, and heel pull tab. It is specially made for rainy days spent errand-running. You can match these with some mini hemlines and ribbed knitwear.
9. Booties
This is actually just an acronym for boots. The difference is in how high or low these boots come up the ankle. They are just a bit shorter in length than an average pair of boots. These can go with everything, including leggings, denim, pants, and tops.
There are lots of options in VogaCloset when it comes to booties. One of the prettiest we've seen is the white vinyl block heeled boots by PrettyLittleThing. It features a white vinyl material and block heels. All you have to do is add it to your outfit of the day for a show-stopping style.
10. Sneaker Boots
These boots give the aura of a more edgy fashion statement. These are perfect for women who are looking forward to experimenting with their looks. Sneaker boots can go well with dresses, high-waisted shorts, and skirts. They can give you that tomboyish charm that makes a cook look and personality.
If you are into sneaker boots, you should check out the white flatform chunky hiker boot trainer by PrettyLittleThing, which is also available in VogaCloset. These boots are truly perfect for adding an edge to any look.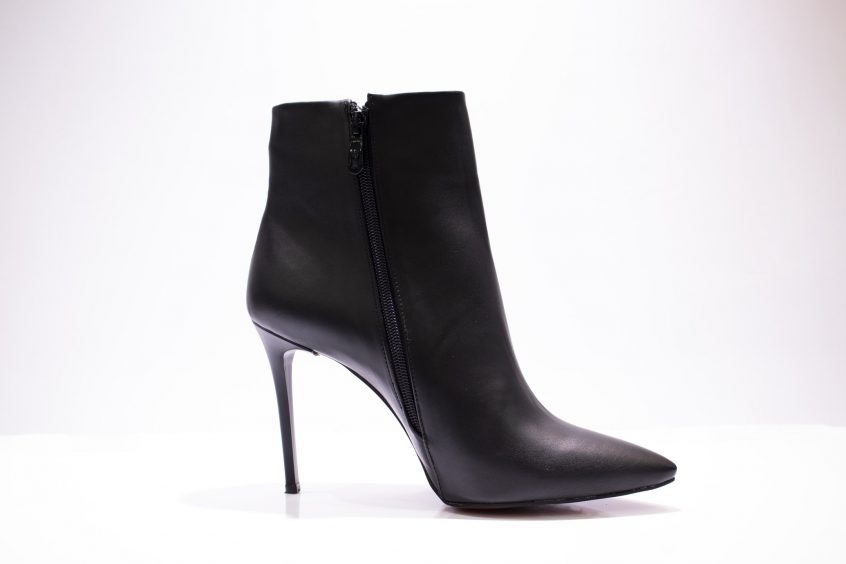 Tips When Buying Boots Online
If you are not used to shopping online, especially for a pair of shoes, we're here to help. When you shop online for boots, it is important that you read the product descriptions carefully. If you are purchasing a pair for winter or for rainy days, you need to make sure that they are insulated and waterproof. For rubber boots, a pair that is fully lined is a good choice to avoid sweating. There are also boots for women that have rubber soles. When buying a pair of these, ensure that they have deep grooves, as these will give you plenty of traction while walking.
Once the pair of boots you ordered arrive, try them on as soon as possible. You can also try them on later in the day since the feet tend to swell. Fitting them to your largest foot size is ideal. It should also feel comfortable. If they don't fit well and you feel uncomfortable, returning them is the best choice to avoid foot pain.
Conclusion
Buying a pair of boots can be challenging for some, but by reading the description and maybe some reviews, you will be able to find the perfect pair for your needs. And if you ever find the need to purchase a pair of new boots online, you definitely should try buying from VogaCloset as they have the best styles of boots for women.