Shahid Promo Codes & Deals
Shahid Coupon Stats
Used today: 128
Total offers: 6
Coupon codes: 0
Best discount: Up To 28% OFF
Shahid Voucher Code Sep 2023 – Save 28% OFF on the Annual Plan @ Shahid.net
Shahid is a leading streaming platform that offers a range of services to its viewers, providing an enjoyable entertainment experience. Viewers can access a vast library of Arabic movies, TV series, and exclusive content. Shahid also offers live streaming of popular Arabic TV channels, allowing users to watch their favorite shows in real-time. Shahid provides on-demand viewing options, enabling users to watch content when they want it. With user-friendly interfaces and personalized recommendations, Shahid ensures a very enjoyable experience. Additionally, Shahid offers multi-device access, allowing viewers to enjoy their favorite content on smartphones, tablets, smart TVs, and web browsers. So save on your watching pleasure by using a Shahid voucher code from Almowafir!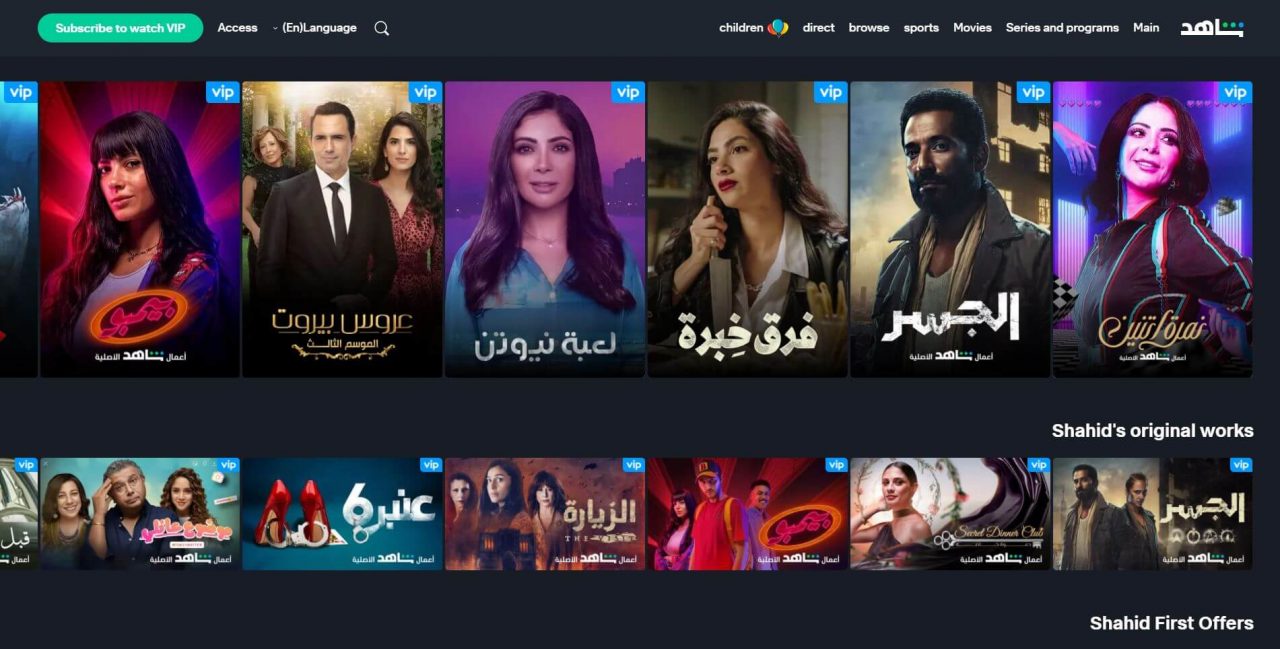 How to use the Shahid Coupon by Almowafir
Saving money using Almowafir coupons is easy! Just follow these simple steps:
Go to the Almowafir website or mobile app, then click on your favorite store page.
Many stores have multiple codes and offers listed, so check which code will give you the best deal on your purchase!
Click "More Details" to check terms and conditions on your chosen code then click "Get Code" to open the code popup.
Your discount code will be copied automatically – or click the "Copy" button.
Your chosen store's site will launch in a new window after 3 seconds. Or click to "Go to" your store.
Add all of your favorite products to your cart, then proceed to checkout.
Paste the discount code you copied into the field in the order summary.
Click "Apply" to activate the discount and check that your discount is reflected in the grand total.
Congratulations, you saved money!
About Shahid
Shahid is a prominent streaming company that has emerged as a leading provider of Arabic entertainment content. Launched in 2010, Shahid has grown to become a very popular platform for viewers seeking a vast library of Arabic movies, TV series, and exclusive content.
One of the key strengths of Shahid is its extensive collection of Arabic entertainment. The platform features a wide range of popular Arabic movies and TV shows, including dramas, comedies, thrillers, and more. Viewers can explore a diverse selection of genres and enjoy content from various Arabic-speaking countries, catering to different tastes and preferences.
Shahid offers a combination of on-demand streaming and live TV channels. Users can access a library of on-demand content, allowing them to watch their favorite shows and movies at their convenience. Additionally, Shahid provides live streaming of popular Arabic TV channels, enabling viewers to watch their preferred programs in real-time.
The platform is designed to offer a user-friendly interface, making it easy for viewers to navigate and discover new content. Shahid provides personalized recommendations based on viewing history and preferences, making the overall user experience much more enjoyable and convenient.
Furthermore, Shahid ensures accessibility across multiple devices. Viewers can access the platform on smartphones, tablets, smart TVs, and web browsers, allowing them to watch their favorite content anytime, anywhere. This multi-device compatibility provides flexibility and convenience, ensuring that viewers can enjoy their preferred entertainment on their preferred device.
Shahid's success can be attributed to its commitment to quality and diversity. The company continually invests in acquiring and producing high-quality Arabic content, collaborating with renowned production houses and talent. This commitment to excellence has helped Shahid establish itself as a trusted platform for Arabic entertainment, attracting a large and loyal viewer base.
Why is Shahid Sep 2023 the best TV entertainment site in the GCC?
Shahid.mbc is a top TV subscription provider in the GCC, offering customers from places like Dubai and Riyadh, a wide range of premium content to viewers across the region. What makes Shahid.mbc stand out from other TV subscription providers is its extensive library of high-quality content, including popular TV series, movies, and exclusive Arabic content which can be gotten at great savings with a Shahid voucher, from Almowafir!.
Shahid is a top TV subscription provider due to its focus on providing a seamless and convenient viewing experience. The platform is user-friendly and easy to navigate, with a wide range of features that allow viewers to watch their favorite shows on demand, to pause and resume playback with them, and personalize the viewing experience. So, the great savings with the Shahid coupon, bring amazing benefits as well!
Another factor that sets Shahid apart is its commitment to providing high-quality content. The platform features a diverse range of programming, including popular TV series from around the world, as well as exclusive Arabic content that cannot be found anywhere else. All these services come at big savings when using a Shahid code from Almowafir!
Finally, Shahid's excellent customer service and support make it a top choice for viewers in the GCC. The platform's customer service team is available to assist with any issues or concerns, and the platform offers flexible payment options to make subscribing easy and convenient.
Shahid free trial offers are another of the options that makes them such a popular provider.
Shahid's extensive library of high-quality content, user-friendly platform, and excellent customer service make it a top TV subscription provider in the GCC.
So save on all of these great features with a Shahid voucher code from Almowafir today!
Introducing Shahid VIP: Your Ultimate Entertainment Experience
Are you looking for the best Arabic series, exclusive variety programs, and an extensive collection of Arab and foreign films? Look no further! Shahid VIP offers all this and more at an affordable price.
With our Shahid VIP coupon code, you can enjoy instant discounts of up to 28% off the original subscription price. Immerse Yourself in Captivating Series and Programs Discover a world of captivating Arabic series and exclusive variety programs on Shahid VIP.
Shahid KSA platform showcases the finest productions, ensuring you never miss out on the latest entertainment trends. By entering the Shahid VIP voucher code during the subscription process, you can unlock an instant discount of up to 28%, making your viewing experience even more enjoyable.
Unleash the Magic of the Silver Screen Experience the magic of cinema from the comfort of your own home. Shahid VIP brings you an extensive collection of Arab and foreign films, allowing you to explore a diverse range of genres. Subscribe now and take advantage of our discounted prices using a Shahid voucher code.
Don't miss out on this opportunity to enjoy the best cinematic offerings. Stay at the Edge of Your Seat with Live Sports For all the sports enthusiasts out there, Shahid VIP has got you covered. Follow football games live and indulge in sports programs from various disciplines.
With our discounted prices, thanks to the Shahid VIP voucher code, you can experience the thrill of the game like never before. Don't wait any longer – grab your code and elevate your sports viewing experience. Delightful Entertainment for Young Minds At Shahid VIP, we believe in nurturing young minds through entertaining and educational content.
Our platform offers a diverse selection of children's cartoon films and programs that aid in their intellectual and emotional development. Join us now at reasonable prices using the Shahid VIP free code and unlock a world of delightful entertainment for your little ones.
Subscribe Anytime, Anywhere in the Arab World We understand the importance of flexibility in today's fast-paced world. That's why Shahid VIP allows you to subscribe anytime and enjoy your favorite content from anywhere in the Arab world. Download the Shahid app and indulge in high-quality streaming wherever you go.
Join our growing community of satisfied subscribers and experience entertainment on your terms. Discover Ongoing Discounts and Exclusive Offers Shahid VIP believes in rewarding its loyal subscribers. Our ongoing discounts and exclusive offers ensure that you get the most value out of your subscription. Get the best discounts with a Shahid voucher code.
To make the most of these exciting deals, visit our site and grab the Shahid VIP coupon code for an instant and effective purchase discount. Stay tuned to our social media channels for the latest updates, exclusive films, and ongoing offers. Experience Shahid VIP – Your Gateway to Unforgettable Entertainment With the most extensive collection of films and series from Arab and Western countries, Shahid VIP is your gateway to unforgettable entertainment.
Best viewing programing to save on with a Shahid code
Shahid VIP offer Sep 2023 has many different options and details. Below are some of the options that are available from Shahid.mbc. Customers from Kuwait to Qatar, among other GCC members, can save on every plan when using a Shahid voucher from Almowafir. Go to the Almowafir website and click on one of the Shahid Voucher codes or offers to save money and start watching today!
VIP
Shahid Originals & Exclusive Premieres code
No-ad Interruptions code
Multiple devices in use at once code
Safe kids content code
VIP Sports
RSL, F1, WWE and more voucher
Live TV in full HD voucher
Download and watch offline voucher
No-ad interruptions voucher
Ultimate
Concerts and other live events coupon
No-ad interruptions coupon
Safe kids content coupon
RSL, F1 WWE and more coupon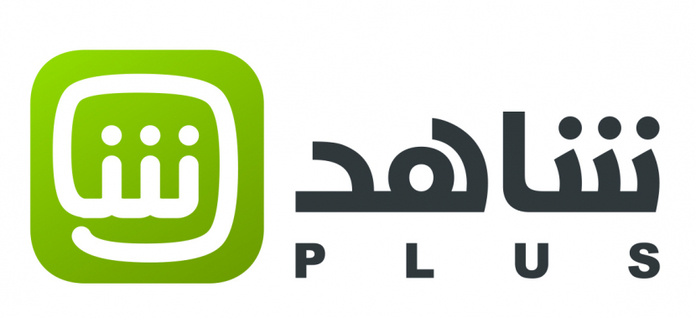 Special Features @ Shahid.mbc:
Online signup for top convenience
Open a personal account for increased benefits
24/7 Customer Service options
Ongoing deals and offers to save money
Many advanced options available
Shahid.mbc offers service in many cities across the GCC:
Dubai
Abu Dhabi
Sharjah
Riyadh
Jeddah
Mecca
Muscat
Nizwa
Sohar
Manama
Hamad Town
Riffa
MANY more
Shahid.mbc Payment methods:
Visa/MasterCard CC/DC
Mobile Pay
iTunes
Google Pay
Fawry Cash (in Egypt)
FAQ- Shahid.mbc on Almowafir:
Q: How can I sign up for a plan?
A: With just a few simple steps you can subscribe to the Shahid VIP packages to enjoy watching Originals, exclusive series and movie premieres, live TV, and more.

Always remember, there are no contracts or commitments, you can cancel your subscription at any given time with no cancellation fees.

If you wish to subscribe via Credit/Debit Card or Mobile Pay

1.Visit Shahid.net on your browser
2.Click on Join Now
3.Choose your preferred package. (You may enhance your package with add-ons)
4.Select your preferred plan
5.Create an account with a valid username and password.
6.Fill out & confirm your payment details.
7.Click on Join now.

Q: Can I enjoy watching the Sports events on Shahid without subscribing to Sports packages?

 If you wish not to subscribe or purchase a sports add-on, then you can still enjoy watching certain specific sports events across the platform in SD quality based on the event's digital rights. 
 
Log in to your VIP account 
Click on the sports Tab at the top of your home screen to watch the contents available to you 
You may also click on the Live TV tab to watch SSC 1 in SD quality if you are in KSA. Use your Shahid voucher code to save money.

Q: What is the Shahid free trial offer?

A: Occasionally, and for some eligible customers, Shahid will enable the customer to use Shahid VIP as a free trial. If You are given a free trial, they will inform you of the terms and duration of the trial. Free trial offers cannot be combined with any other offers. You can review the free trial terms on Shahid Services.At the end of the free trial period, you will be billed weekly, monthly, or yearly for the subscription plan that you chose by the payment method that you chose (along with any taxes and fees), unless you cancel your subscription before the end of the free trial. Therefore, you must specify the method of payment upon registering for the free trial.

Q: How can I cancel my subscription?
A: Here are the steps that will guide you to cancel your subscription successfully:

 
If you are subscribed via Debit/Credit Card.

Contact customer support at  shahid.mbc.net/en/contact-us in order to process the request.
 
If you are subscribed via Mobile pay.
 
Log in to your active account using a browser and not the mobile app.
Click on my account settings.
Tap on subscription management
Click on Cancel subscription
Scroll down to the bottom of the page and choose: "Continue Cancellation"
Choose the reason for your cancellation in the survey.
Click on Complete Cancellation

If you are subscribed via Google Play

To avoid any future deductions from Google play store.

1- Open your Google Play store
2. Click on your profile on the top right of your screen.
3. Tap on Payments & subscriptions.
4. Choose Shahid App
5. Click Cancel Subscription & confirm your cancellation step.

Once the subscription is canceled, your subscription will remain active until your billing cycle is completed.

If you are subscribed via iTunes

To avoid any future deductions from Apple.

1- Go to your device settings.
2. Click on your Apple ID shown
3. Select Subscriptions
4. Choose Shahid App
5. Click cancel Subscription, then on, confirm your cancellation.

Once the subscription is canceled, your subscription will remain active until your billing cycle is completed.

Note: If you are subscribed with a special rate using a bundle/offer through your service providers such as Vodafone or Ooreedo; please contact your service provider to cancel your subscription.

If you have followed the above steps and you're still unable to cancel your subscription, please reach out to our friendly customer support team for further assistance.

Use Shahid voucher code today to get the best discounts
Get the Shahid voucher code exclusively through Almowafir gives you your Shahid subscription and Shahid vip code so you simply save money. Start saving now. Shahid KSA is online viewing service belonging to the Famous MBC Group, based in Dubai, at Dubai Media City and covers the GCC countries, Middle East and North African regions with an video on demand online viewing service. MBC Group was launched in 1991, with Shahid Net coming online in 2008. By the end of 2019, the service had more than 27 Million users.
Shahid UAE allows you to watch all kinds of online audiovisual content from the western world and Arab world, including the Shahid Net exclusively produced original programs and your favorite shows – from TV shows to movies, documentaries and series, across a multitude of different categories that are suitable for all age groups. Get the best experience with both Shahid's essential and premium content – for instant viewing from the screen of your smartphone, tablet, or computer. When subscribing, new users will be able to watch the latest Arab and Western films in their first show, directly after their release in cinemas.
---