If you asked a lot of experienced tourists what their favorite countries are to visit, most of them would probably have Morocco on their list. One of the reasons why Morocco is such a popular tourist destination is because of its sheer beauty, as it has both natural and man-made structures that would individually be considered as some of the most magnificent and majestic sights in the world.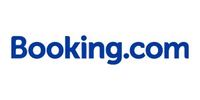 Last used 10 hours ago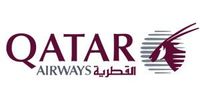 Last used 10 hours ago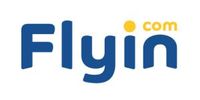 Verified Coupon

Last used 10 hours ago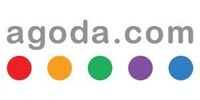 Verified Coupon

Last used 10 hours ago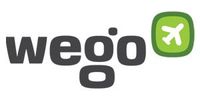 Verified Coupon

Last used 10 hours ago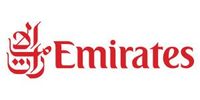 Last used 10 hours ago
For those that would be visiting Morocco for the first, they would find the country incredibly confusing to visit, as it is filled with dozens of different attractions and spots, and a lot of tourists don't have the time to visit all of those areas. So, if you are planning to visit the country for only a few days after using a Booking.com promo code for your hotel accommodations, we are here to help you see which places are must-visits there. Here are the fun activities to do and the best places to visit in Morocco.
Explore Marrakech
Marrakech, sometimes known as Marrakesh, is arguably the most popular city in Morocco, as it features numerous attractions that will definitely entice tourists to go there. Marrakech has various museums, including the House of Photography of Marrakech, the Dar Si Said Museum, and the Marrakech Museum.
In addition, Marrakech also has festivals, such as the International Film Festival of Marrakech, the National Folklore Festival, and the Marrakech Festival of Popular Arts. If you are up to eat foods that are unique to Morocco, you should definitely visit Marrakech, as it is sometimes considered as the culinary capital of the country since it is surrounded by farms and gardens that grow ingredients typically found in Moroccan cuisine.
Visit the City of Fez
Fez is a culturally rich city in the northern area of Morocco. This city is a popular tourist destination because of its rich history and culture, which is evident through the architecture found in the structures throughout the city. However, Fez doesn't just rely on tourism, as it also has a tanning industry that provides a major source of exports for the country because of the high-quality products produced in the tanneries in Fez.
As for its tourism, Fez is particularly abundant in zawiyas or Islamic shrines, with two of the most popular being the Zawiya of Sidi Ahmed al-Tijani and the Zawiya of Moulay Idris II. In addition, Fez also has art galleries where you can view stunning works of tanning and other artistic styles.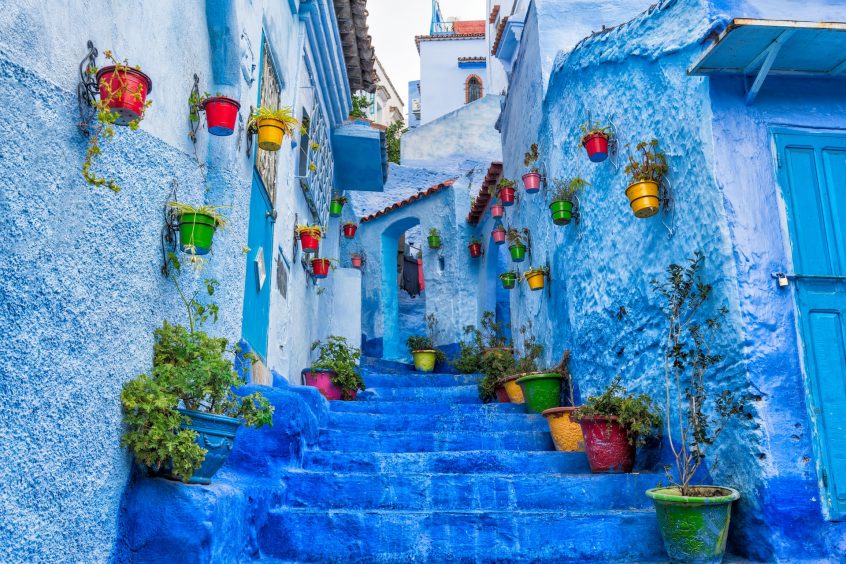 Take a Picture of Chefchaouen's Blue Alleys
One of the famous spots in Morocco that you should definitely check out is the blue alleys found in Chefchaouen, a city located in northwest Morocco. The city is widely known for its blue-colored buildings and structures, although the alleys of Chefchaouen are regarded to be the most iconic feature of the area, as it truly represents how blue the city is.
In addition to the blue alleys, Chefchaouen is also known for its natural landscapes, and in certain locations in the city, you will have a magnificent view of most of the buildings found there. Moreover, another popular attraction in the city is the Kef Toghobeit Cave, which is considered one of the deepest caves in Africa. If you plan on staying in Chefchaouen for more than one day, check out Booking.com deals to get discounts on hotel rooms in the city.
Enjoy Staying at an Erg Chebbi Desert Camp
Erg Chebbi is one of Morocco's ergs, which is a broad and flat area of desert that is covered with wind-swept sand that looks like mountains or hills from afar. The nearest center at Erg Chebbi is in Merzouga, a small village located at the western portion of the said erg. In the small village, you will be offered camel trips into the beautiful dunes of Erg Chebbi.
Within those dunes, you will also have the chance to go on overnight trips to permanent campsites, which would then allow you to go stargazing at night. Those campsites at Erg Chebbi will probably be one of the most peaceful places you will be in, as it is far away from the busy streets and cities that are often noisy and crowded.
Go Hiking at Aït Benhaddou
If you are a very active person that wants to get a little bit of exercise while on vacation or day off, you should definitely visit Aït Benhaddou, a historic fortified village found between the Sahara desert and Marrakech in Morocco. However, don't expect a complex or difficult hike in the village, as the highest point in the area is just a few meters tall, although it would still be tiring to go up there.
Even though Aït Benhaddou only had a few residents in recent years since it was once an uninhabitable village in the past, the village has been greatly restored, mainly thanks to many production studios that make Aït Benhaddou a filming location for several movies. In 1987, Aït Benhaddou was listed as one of the UNESCO World Heritage Sites.
Try Windsurfing at Sidi Kaouki
Besides hiking, you also can try windsurfing in Morocco by visiting Sidi Kaouki, a small town found in the southwest area of the country, specifically in the Essaouira Province. Despite being a relatively new tourist destination, Sidi Kaouki quickly became popular because it offers the best place for windsurfing in Morocco.
Because Sidi Kaouki is essentially a beach town, you can easily sunbathe or just relax on the large open sandy beach. In addition to windsurfing, you can also try regular surfing or kitesurfing on the windy beach of Sidi Kaouki. To the south of Sidi Kaouki, you will also find waterfalls, although you may need to avail of a camel or horse ride since it would take you at least three hours of walking to reach the destination.
These are just some of the most fun, relaxing, and exciting activities that you can do in Morocco. If you really only have a limited time to explore the country, then the places we have mentioned above would be nice to add to your list of areas to visit. Set your budget and book accommodations early so that you will have a stress-free and relaxing time in Morocco.