What are the best ways to find cheap flights to Dubai?
Dubai is a very attractive destination (and one of the world's popular destinations) especially during winter and spring as the temperatures are lower and therefore much more bearable for travelers from all over the world who wish to visit Dubai, its luxurious hotels, shopping malls, colorful markets and gardens.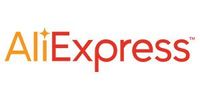 Verified Coupon

Last used 10 hours ago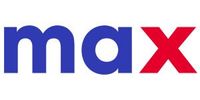 Verified Coupon

1 day left

Last used 10 hours ago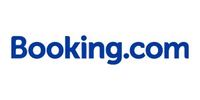 Last used 10 hours ago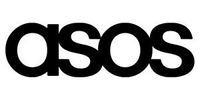 Verified Coupon

1 day left

Last used 10 hours ago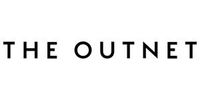 1 day left

Last used 10 hours ago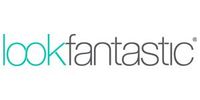 1 day left

Last used 10 hours ago
With a gorgeous skyline and shoreline, and larger-than-life attractions, Dubai attracts a wide range of travelers from all over the world. The city is not only a hot destination, it is literally hot all year round!
Dubai is a gleaming metropolis with more than three million residents (a big percentage of them are expats), almost 200 skyscrapers, more than 125,000 hotel rooms – and even indoor ski slopes. Here is some useful information related to cheap flight ticket booking Dubai.
A tourists' playground
Adventure seekers are tempted to discover the desert or the indoors ski slopes. Families are looking for convenient attractions, kids-friendly swimming pools and beaches, great restaurants and food. The United Arab Emirates is morphing into a tourists' playground, thanks to its world-class attractions and hotels, world class restaurants and meals.
We will try to summarize here important information regarding Dubai and the United Arab Emirates, a list of all the airline carriers that fly to Dubai, the lowest fares (especially if you have flexible dates) and all the cheap Dubai flights we were able to find for you. It is extremely important to plan your trip in advance, search for the best hotels and flights available (and the most convenient fares).
The climate
During summer, it is hot and humid as the temperature ranges between 35°C and 41°C, and humidity between 60 and 100 per cent. The very high temperature in summer is related to a high degree of humidity.
From November – April, the average temperatures are 25 degrees. This is the peak tourist season, when the day temperatures are hot, but the nights are slightly cooler.
For the remaining 6 months, the average temperatures range from 40 – 45 degrees. Outdoor activities are difficult because of the blistering heat and the high level of humidity. Being a desert location, there are not a lot of shady places in the city. If you visit during this time, protect yourself from the heat. Use lots of sunscreen, drink plenty of water, and try to not to be outdoors for too long.
There are great climatic differences between the coastal areas and inner desert areas and highlands that form the UAE relief. The winter, however, is very mild and cool as the temperature ranges between 18°C and 25°C and the humidity is extremely low. The annual average rainfall is less than 100 mm and it increases in the Eastern range of mountains which is generally a cooler region.
Dubai Airports
Dubai International Airport (Dubai Intl) is the primary international airport serving Dubai, United Arab Emirates, and is the world's busiest airport by international passenger traffic. It handles all international flights. And it's about to get busier, with plans revealed to raise capacity to 120 million by spacing arrivals and departures more evenly across each day.
Dubai International Airport boasts gorgeous amenities and food options. If you have time to spend there, be sure to visit their Zen Garden for a relaxing stroll.
If you are booking flights to Dubai, you will be flying into either Dubai International Airport or Al Maktoum International Airport (which is a bit further away from Dubai city center). Dubai International Airport is the main airport serving Dubai and is the world's busiest airport based on passenger travel. This airport is located 2.5 miles southeast of Dubai. Al Maktoum International Airport is located 23 miles southwest of Dubai.
Airlines Flying from United States to Dubai
Sichuan Airlines
Air Canada
Air France
Air India
British Airways
Air China
Emirates
Ethiopian Airlines
KLM
Kuwait Airways
Lufthansa
Swiss
Egyptair
China Eastern Airlines
Royal Jordanian
Other Popular Airlines Flying to Dubai
China Southern Airlines
Royal Air Maroc
S7 Airlines
Thai Airways
Finnair
Indigo
FlyDubai
Pegasus Airlines
Korean Air
Philippine Airlines
Top 5 Airlines Flying to Dubai International
Qatar Airways
Emirates
Swiss
Delta
Turkish Airlines
These airlines should offer flights to Dubai on a routine basis if you're flying from one of the more popular airports in United States.
Should you book flights to Dubai early or at the last minute?
During the winter months you can often find some great last-minute deals with cheap flights to Dubai, especially if you avoid the school holidays, so a quick break in the sun can be a good deal.
However, whether it's your main vacation or a quick getaway, it's usually better to get booking early if you know your travel dates and avoid the headache of last minute planning and taking the risk of not finding the right holiday for you when you want it. Planning in advance means you'll have time to compare all the deals online, to ensure you get the best deal for you. (Book at least 2 weeks before departure in order to get a below-average price.). Use websites that look across the web to find the best fares for users. These websites process billions of flight queries yearly and are able to display a variety of prices and options on flights to Dubai. You will therefore get the best and cheapest deals for your flight and your hotel.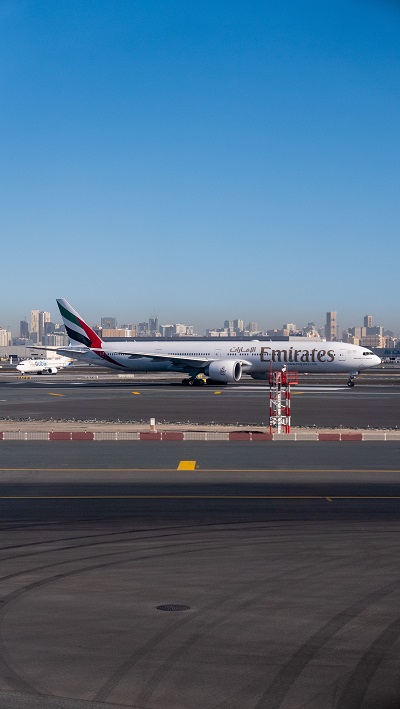 We do not recommend waiting to book flight tickets to Dubai because this strategy may work on some of the airlines that fly to resorts in the Middle East (Easyjet, Ryanair, etc) but not on all airlines. If you book in advance, buy a decent travel insurance policy as soon as you book to give you peace of mind.
While insurance policies won't cover you for all instances of disruption, you still get a high level of some protection available.
Cheapest days and cheapest months
High season is considered to be January, November and December. The cheapest month to fly to Dubai is April. The month of March is another great option to travel to Dubai if you are looking for the lowest prices. The cheapest day to book a flight ticket is Monday. The second cheapest day is Tuesday.
Basic fare information based on historical data
London to Dubai-2021
Lowest price found: $317
Average price: $506
Cheapest months to travel: April
New York to Dubai-2021
Lowest price found: $620
Average price: $855
Cheapest months to travel : February
These prices apply to Economy basic fare and not Business fare.
Hotel bookings in Dubai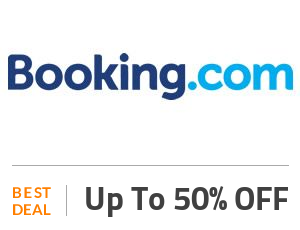 Whether or not you wait till the last minute to book an hotel in Dubai because hotels are trying to fill their rooms is irrelevant for Dubai. Dubai is a very popular destination most of the year and good hotels tend to always be full.
Cheap hotel deals in Dubai
We highly recommend using online platforms such as Booking.com and get a booking promo code from Almowafir. Check all the hotel photos, reviews and cancellation policy. Once you have selected the hotel that matches your dates, requirements and budget, go ahead and book it and apply the booking promo code you received.
Popular hotels in Dubai
In 1988 there were just 48 hotels with 4,764 rooms in the city. Resources were then poured into building thousands more, as well as huge theme parks, luxurious shopping malls, family-friendly tourist attractions – not to mention the first grass golf course in the Middle East. The UAE as a whole welcomed only 630,000 overseas holidaymakers in 1990. By 2010 that rose to 7.4m tourists.
Hotels are popping up everywhere in Dubai, with the number of rooms topping 100,000 in 2017 and reaching 150,000 during 2020.
Here are some of the most popular hotels:
Kempinski Hotel and Residences Palm
JA Oasis Beach Tower
Mandarin Oriental Jumeira, Dubai
Palace Downtown
Sonder at JBR The Walk
Rixos The Palm Dubai & Suites
Address Boulevard
FAM Living – City Walk Dubai
Four Seasons Hotel Dubai International Financial Centre
Dubai Museum
Dubai Museum is the main museum in Dubai, United Arab Emirates. It is in the Al Fahidi Fort built in 1787 and is the oldest existing building in Dubai. You can learn about Dubai's history at the Dubai Museum and get a whole new perspective on Islamic tradition and cuisine at the Sheikh Mohammed Centre for Cultural Understanding.
Things to do in Dubai
Visit Dubai's most popular tourist attractions such as :
Burj Khalifa, (For most visitors, a trip to the observation deck on the 124th floor here is a must-do while in the city. The views across the city skyline from this bird's-eye perspective are simply staggering)
Burj Al Arab,
Dubai Mall, (There is also an ice-skating rink, gaming zone, and cinema complex if you're looking for more entertainment options). The shopping and eating options are endless, and there are always special events such as live music and fashion shows within the mall itself. The most famous events are the annual Dubai Shopping Festival in January and February and the Dubai Summer Surprises Festival in July and August.
Dubai Aquarium and Underwater Zoo (One of the city's top tourist attractions, the Dubai Aquarium houses 140 species of sea life in the huge suspended tank on the ground floor of the Dubai Mall)
Ski Dubai, Mall of the Emirates,
Dubai Marina,
Jumeirah Beach,
Media City, Internet City, and
the Gold Souks and Spice Souks in Old Dubai. Deira Gold Souk is world-renowned as the largest gold bazaar worldwide. The Deira Spice Souk sells every spice you can think of, with stalls overflowing with bags of frankincense, cumin, paprika, saffron, sumac, and thyme, as well as the fragrant oud wood, rose water, and incense.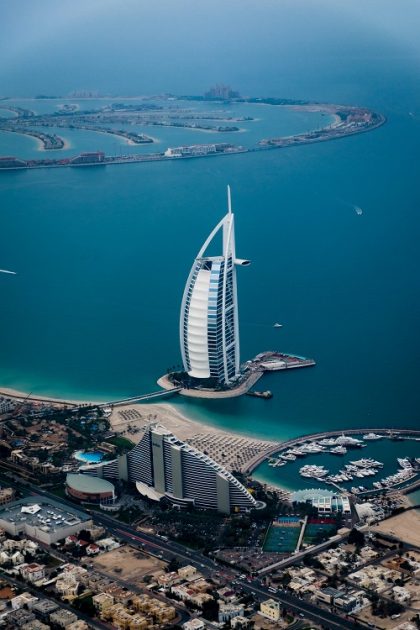 How to Book the Cheapest Flight Possible to Dubai
Use the best international flights through dedicated search engines or websites
Search the best flight routes …
Identify the cheapest day to fly out. …
Fly for free with points. …
Check out budget airlines. …
Search for airline error and sale fares. …
Book connecting flights yourself for less. ..
Business class or Economy Class on Emirates Airlines?
The Bottom Line: If you're on the fence about whether the more expensive, business class ticket is worth it, just do it. It is more than worth it, and you will thank yourself every day.
Which perks do you get?
As well as a 78-inch fully reclining seat (but sleeping means you miss all the other business perks, right?), you get your own 23-inch television and entertainment system with more than 2,500 channels showing TV series and movies, your own personal minibar, power sockets, a Bvlgari Emirates Indulgence kit, comfortable bedding , free WiFi, and food served on luxurious china plates.
How much does an Emirates business class ticket cost?
It really depends on when you're flying.. If you want to secure an affordable business ticket, avoid flying during peak business times (this includes take-off and landings) and keep an eye out for good deals at times when business passengers aren't expected to fly (public holidays, for example). Emirates often send out promotional and sale alerts offering good discounts, so sign up for their email alerts. You could also redeem airmiles to upgrade your ticket – this is often the best way of getting value for money when you redeem them. If you really want to experience Emirates business class, start saving!
Dubai second in global list of international destinations
Dubai has been ranked first regionally and second globally in a new list of the top 100 international destinations.
The emirate received praise for being open to tourists since the summer of 2020, in spite of the pandemic, in the Top 100 City Destinations Index 2021, compiled by UK market research company Euromonitor International.
It fell from the top spot it held last year but was singled out for its massive vaccination efforts against Covid-19.
Only Paris finished above Dubai, with Amsterdam, Madrid and Rome making up the rest of the top five in the report.
"Dubai successfully initiated the Expo 2020, opening doors to both international and domestic travelers and boosting investment in Dubai and the surrounding region," read the report.
How to reach Dubai from major cities of the world
New York City-Dubai : JFK in New York City and Dubai International Airport are two of the most active airports in the world and there are frequent flights between the two cities. The major airline carriers offering flights to Dubai are American Airlines, Gulf Air and Qatar Airways. Emirates offers 20 direct flights in a week. The average flight time from the US to Dubai is around 12 hours 30 minutes.
London-Dubai : Top international airline companies with regular flights between London and Dubai are British Airways, Qatar Airways, Oman Air, Air France, Turkish Airlines and more. Royal Brunei, Qantas Airways, Emirates, British Airways and Virgin Atlantic provide direct flights to Dubai. It takes approximately 7 hours to reach Dubai from Heathrow Airport.
Singapore-Dubai : Singapore is located at a distance of around 5833 kilometers from Dubai. To reach Dubai from Singapore, you can choose between airlines such as Cathay Pacific, Malaysia Airlines, Emirates, Qatar Airways, Singapore Airlines and more. Emirates, Qantas Airways and Singapore Airlines which all have direct flights with an average time of 7 hours 15 minutes.
Sydney -Dubai : A number of airlines such as Air China, Malaysia Airlines, Air India, Cathay Pacific, Thai Airways, Singapore Airlines fly to Dubai. Direct flights are available through airlines such as Qantas Airways and Emirates.
India-Dubai: India accounts for sending one of the highest percentages of foreign visitors to the city. There are regular flights from all major cities in India to Dubai.
What makes the city of Dubai so rich?
Oil was discovered in Dubai just over 50 years ago, but only represents 1% of its earnings. So, what makes this city so rich?
From the 1770s up until the late 1930s, the pearl industry was the main source of income. Dubai and Abu Dhabi clashed over their borders in the search for oil in the late fifties, leading to many people moving out of Dubai to other places in the Gulf as the city of Dubai struggled and neighboring Abu Dhabi thrived. In 1958, the ruler of Dubai, Sheikh Rashid bin Saeed Al Maktoum who was a visionary, started investing in the city's infrastructure and completed its first airport in 1960 from loans amounting to tens of billions of dollars. He decided to move away from oil and focus on tourism and the little oil Dubai discovered in 1966 went towards building the metropolis we know today.
Dubai has grown within two decades from a desert to a thriving business destination that presents unrivalled opportunities to expats from around the world, looking to live, study, work and invest in the region.
All in all, the UAE stands proud as one of the world's top destinations in the world for business, leisure or entertainment purposes. Through visionary thinking, technological innovations and government policies the UAE government has achieved incredible goals in the past two decades. Although, faced with multiple challenges, the UAE always comes out stronger and better.